Disney+'s trailer for Moon Knight starring Oscar Isaac (Star Wars, Dune) has dropped and we're sure you're just as excited as we are about the series now.

The teaser gave us a look into the life of Steven Grant (Oscar Isaac), a man who cannot distinguish the difference between his dreams and reality. The series is based on a character of the same name that first appeared in Marvel comics in 1975.


The trailer has been well-received despite Moon Knight not being well-known to viewers who are not Marvel Comics fans. But what is causing the excitement and what is it about this series that's worth anticipating? Ahead,
Moon Knight
's cast, plot details, release date, and differences from the comics that will get you excited to tune in.
Moon Knight Disney+ series versus the comics
According to the trailer,
Moon Knight
's 'real' identity is Steven Grant. He works at the London Museum gift shop, takes the bus to work, lives in a studio apartment — just an average joe who claims to have a 'sleeping disorder'. However, in the comics, Steven has more than just a sleeping problem; he has dissociative identity disorder and 'Steven' is just one of his many identities.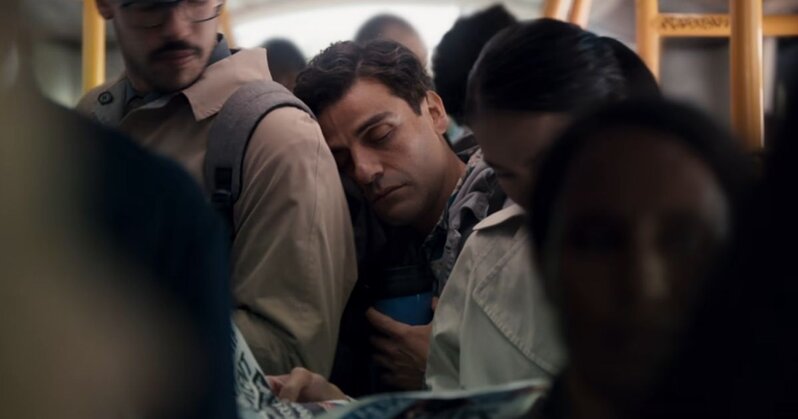 He is actually Marc Spector, an ex-Marine who eventually became a mercenary for hire. Steven Grant is his billionaire-playboy persona (often dubbed Marvel's answer to Batman).
Meanwhile, his 'average joe' identity is Jake Lockley, a cab driver. While someone calling Steven 'Marc' was teased in the trailer, we can't tell if 'Jake' will also make an appearance in this series.
It's worth noting that 'Steven' rather than 'Marc' was chosen as the central persona for this adaptation, which means the series will take more than just one detour when it comes to referencing the comics. Steven Grant in the source material is also supposed to be American but is portrayed as British in the Disney+ version (actor Oscar Isaac is American in real life).
Who's joining the cast?
Oscar Isaac is joined by Ethan Hawke, Gaspard Ulliel, and May Calamawy as the main cast for
Moon Knight
.
Multi-Academy and Tony Award nominee Ethan Hawke will play cult leader Arthur Harrow who we see talking to Steven in the trailer about his condition.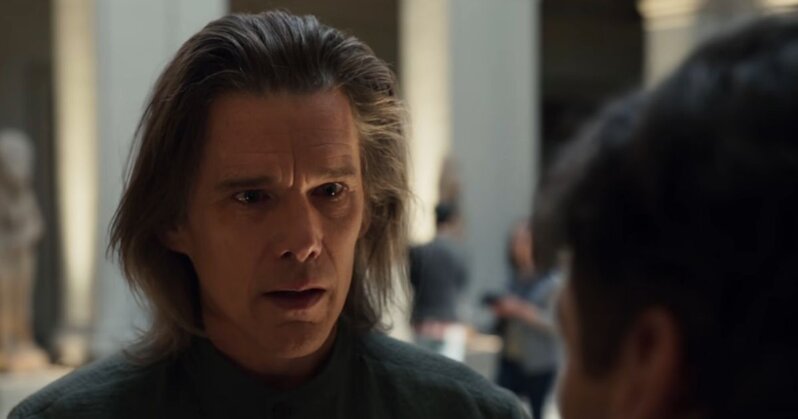 Meanwhile, 2007's Hannibal Rising star Gaspard Ulliel, will play Anton Mogart, who is described in the comics as a notorious art thief who is also known as the Midnight Man.

Finally, May Calamawy is an Egyptian-Palestinian actress who plays Dena Hassan in the ongoing Hulu series Ramy. She will play the role of Layla in Moon Knight; the character seems to be made for the show. But maybe it's an alias for ​​Marlene Alraune who is one of Steven's main love interests from the comics. Who knows!


Plot details to watch out for
Khonshu — Marvel's fictional Egyptian god of the moon and the designated protector of 'those who travel by night' — who is Steven's guardian in the comics is also shown in passing in the trailer as a mummy-like creature with a bird head.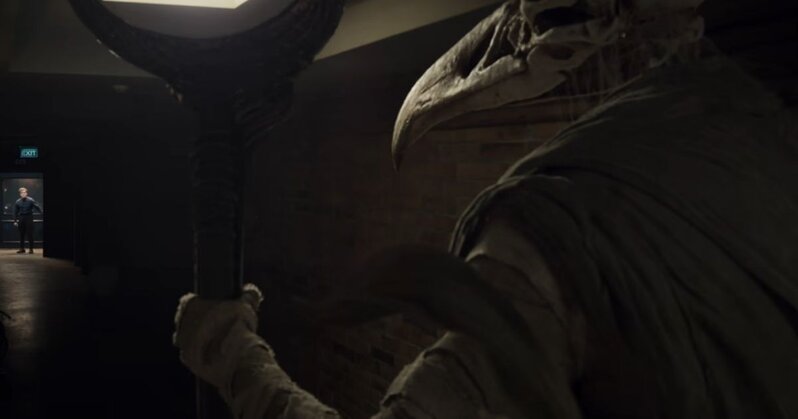 Ethan Hawke's Harrow is also very similar to The Sun King, a follower of Khonshu's rival Amon Ra a.k.a. one of Moon Knight's nemeses introduced in the comics in 2017. We're guessing he and the comic baddie are one and the same.

Speaking of villains, Moon Knight's archenemy in the comics is Raoul Bushman (also alternately known as Roald Bushman) who is from Moon Knight's past as a mercenary. Bushman was responsible for Marlene's father's death and is a constant reminder of 'Steven's' dark history before Steven was put under Khonshu's guardianship. While the trailer didn't tease Bushman, we're crossing our fingers that the show will at least reference him. After all, what's a superhero story without its big bad?

Curious when you can stream Moon Knight? The series will be available on Disney+ starting 30 March 2022.
Comments, questions or feedback? Email us at [email protected].