With most of us working from home right now, there's more time left to give for other pursuits like hobbies, projects, and movie marathons. However, not everyone has the opportunity to just kick back and relax for two hours or more. Here's the good news: there are a lot of short pieces of entertainment that can replenish your creative spirit in less than an hour. Ahead are the mini-series and podcasts you should check out and follow, even as you hustle hard while working from home.
Ben & Bella
Two young and ambitious interior designers from rivalling firms navigate through life, work, and love in this new boy-meets-girl comedy series. Set in a creative co-working space, our two protagonists are faced with their stark differences and shared pasts as they set out to achieve their dreams — and maybe fall in love in the process. The five-episode mini-series stars Malaysian actors Alvin Chong and Hannah Delisha as the titular characters and can be viewed on YouTube with a new episode coming out every Monday, 9:50 PM.
Pieces of Me: My Life In Seven Garments (PORTER Magazine)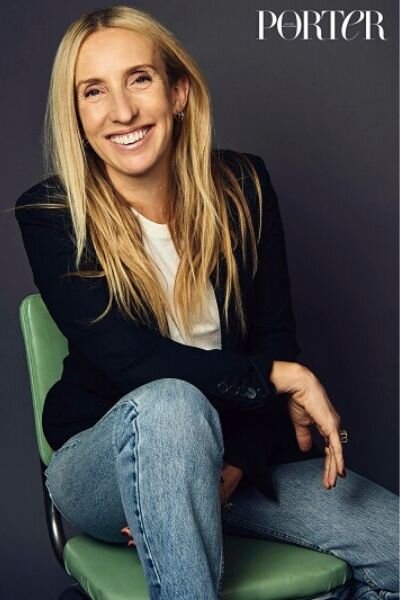 PORTER's new podcast series Pieces of Me: My Life In Seven Garments features incredible women opening up about their lives and careers through the eyes of fashion. Every week, the guests break down the seven pieces of clothing that capture particular moments in their lives. Proving that clothes are never just clothes, this podcast celebrates beauty, power, identity, freedom and fashion as a force for change with every episode. You can listen to it on Apple Podcast and Spotify.
Halfworlds (HBO Asia)
The long-running HBOAsia series Halfworlds delves into the rich treasure hold of Asian folklore. The dark fantasy thriller explores the underground society of demons based on the local mythology across the region. Juxtaposed against the backdrop of modern-day Southeast Asia, the first season was set in Indonesia before moving on to Thailand in the second season. Last November 2019, it was announced that the third season will be filmed and set in the Philippines. No announcements have been made on the premiere date, but it's been confirmed that it will be available on HBO and HBO Go later this year. Meanwhile, catch up on the first two seasons on Amazon.
Epidemic with Dr. Celine Gounder and Rob Klain
Don't miss a special bonus episode of #EPIDEMICPodcast:

"A False Dichotomy: Airborne vs. Droplet" w/Dr @celinegounder + science journalist @rkhamsi + Dr Lydia Bourouiba @MIT on risks of mischaracterizing #coronavirus transmission https://t.co/vbod7OobLo

Accessible, expert info.

— EPIDEMIC podcast (@EPIDEMICpodcast) March 23, 2020
With the misinformation on the COVID19 virus circulating around the internet, infectious disease specialist and epidemiologist Dr. Celine Gounder and America's first Ebola czar Rob Klain sit down with the world's leading infectious disease and public health experts to unveil the truth of the pandemic. From tips on how to protect ourselves and our loved ones to the various myths surrounding COVID-19 to the various economic consequences, Gounder and Klain are on a mission to share everything you need to know to stay safe, healthy, and aware. The new weekly podcast has new episodes every Thursday on Apple Podcasts and Spotify.
Little Fires Everywhere (Hulu)
Based on Celeste Ng's best-selling novel of the same name, Little Fires Everywhere follows the intertwined fates of the Robertson family and the mysterious mother and daughter that enter their lives. Elena Robertson (Reese Witherspoon), a journalist and mother of four, meets the mysterious artist Mia Warren (Kerry Washington) and her daughter Pearl when they move into the house the Robertsons are renting out. Soon after, Mia's past comes into question and the Robertson's house is set on fire with Elena inside. See this riveting story about motherhood, struggles, and deception unfold in eight fast-paced episodes on Hulu.
Here are some new movies you can stream right now.
Comments, questions or feedback? Email us at [email protected].