In the 1989 science fiction film Back To The Future II, the main character Marty McFly travels 30 years into the future. From his perspective, we saw the year 2015 from the eyes of the filmmakers in the 80s. As a millennial who has seen and loved this film during the early 2000s from my dad's VCD collection, I felt intrigued — but more so disgruntled — by how the era I saw onscreen was far off from the 2000s I knew. There were no flying cars, no hoverboards and no self-fitting clothes.
But as I rewatched the movie on Netflix again just recently, I noticed how the film pinned down relatable and familiar developments such as 4-D cinema, deepfakes, and flashy holographic fashion. Still, the most accurate and fascinating depiction of the 'future' I found in the movie is today's ironic obsession with retro or nostalgic trends.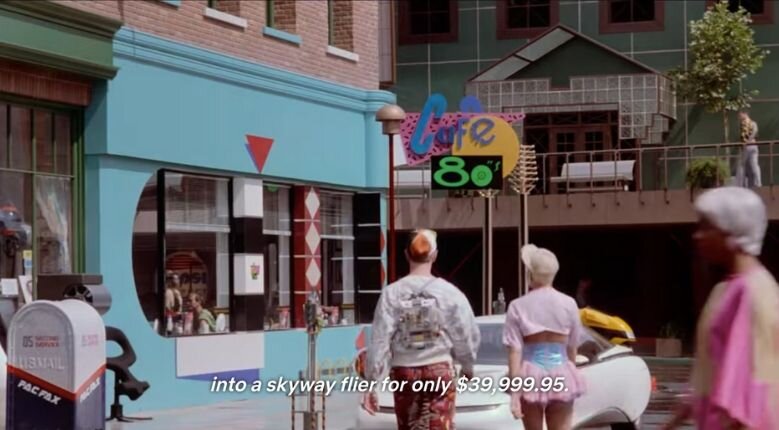 That got me thinking, what does it mean for society if we keep on regressing and banking on things from the past? I'm talking reboots,
retro fashion
,
era-inspired makeup
, and technology that uses innovation as a way to bring back what once was. And most of the times, millennials (born from 1977 to 1995,
as categorised by Generations Expert, Jason Dorsey
) more so than Boomers or Gen Z, are the common target of the 'nostalgia trend'. Why? I asked fellow millennials on their opinion.
The nostalgia trend and the millennial generation
As individuals who spent their childhood attuned to the 'old-school way' of doing things and has transitioned to more 'high-tech' trends during their pre-teens to teenage years, millennials lived through the in-between period of what the Boomers and the Gen-Zs have or are experiencing. With this, millennial marketer
Victoria Kovalan
believes that the "biggest group of people that are affected by the nostalgia trend are millennials" because " a lot of the trends that we see tap into a lot of these 'feel good' moments" related to the generation.
"Brands [nowadays] create opportunities that allow people to relive positive memories that they have from their past," said
Victoria
. "It's the easiest and fastest way to make an impression when you are able to connect with a person's emotions."
She added: "I guess one most noticeable thing about the nostalgia trend or nostalgia marketing for Millennials vs Gen-Z is the rate at which a trend lasts. Trends that Gen-Zs are into might last from days to just a few weeks, whereas trends that are relatable to millennials are things that last for years such as shoulder pads or tie-dye prints. They are mainly phases of their lives that we're tapping into."


The 'feel-good' factor in bringing the past to the present
Even millennial content creators nowadays use nostalgia as a way to express
creativity and relatability
. Surprisingly, however, it seems like the nostalgia trend is so embedded in today's culture that it's being followed and supported subconsciously by most people in this generation.
Telle Concepcion
, 26, who recently did a
Powerpuff-inspired TikTok lookbook
, expressed that because of the resurgence of Disney-inspired looks from other creators, she decided to do something similar in reference to the show she enjoyed as a kid. But it wasn't until I asked her about why nostalgia inspires such creativity and audience resonance that the idea was brought onto the surface.
"I've never really thought about it until your question. But pondering on it, I now realise that some brands are indeed using throwback trends for marketing so that they can both target the current generation (by introducing their product) and the older generation (by rekindling those fond memories)," Telle said.

"I feel like [millennials] experienced so much of the time when social media was just new to everybody. So we're kind of like the 'transition phase' generation. We love our technology, but we're also sentimental about the '90s and early 2000s when kids weren't so glued to their mobile devices yet."

Cherrish Feliminiano, 30, who also did a TikTok lookbook on what she'd wear as a character from older TV shows like Gossip Girl, F.R.I.E.N.D.S, That '70s Show, Lizzie McGuire and more, also expressed similar sentiments as Telle on her inspirations for the short video. She was also quick to note that beyond just the fun of looking back at these references from the yesteryears, the nostalgia trend can also be a shared experience between generations and not just limited to millennials.

"For [Gen-Z] teens, I think, it hits something a little different. It may be nostalgic for us millennials but a little fresh for them to see and new learnings from the past generations," said Cherrish.
For
Laura Ngiam
, 27, the nostalgia trend presents a sense of excitement not just to fashion enthusiasts such as herself, but even to general consumers who want to find a piece of themselves in products that hit the shelves.
"Millennials are a 'sandwich' generation,"
Laura
expressed. "We had childhoods with traditional toys and actually went outdoors for entertainment, yet technology advanced by leaps and bounds right around the time we were becoming adolescents and adults. I think a lot of people of our generation long for the good old days when things were perceived as much simpler and carefree."
As for what item she'd like the nostalgia trend to bring back, she said: "I'm really excited to see the baguette or tiny shoulder bags come back! I remember seeing them in the late 90s or early '00s in movies like
Clueless
— to be honest, they tend to be on the impractical side but I love the vibe."
Exploring the possibility of idea stagnation
It's time to talk about one of the biggest curiosities I have in launching this inquiry: the fear of stagnation. Are we really running out of ideas as a people, a society, and as a generation? It's a comment I often find myself sighing to — despite an initial sense of excitement — whenever I spot another movie reboot or trend rehash pop up.
Telle shared her balancing views on the matter: "The nostalgia trend can be a fun way of presenting products and ideas to both older and newer generations. The older generations feel like their childhood memories are rekindled and have a greater sense of nostalgia. The newer generations will get to satisfy their curiosities and get a taste of what it was like for older generations."
"However, if brands take their products too literally with the nostalgia factor, it can be off-putting. Like, sure, it's nice that they bank on throwback styles once in a while, but they also have to do it in a way that's fresh or else it would just feel like an 'artefact' that's simply brought back from the archives." She stressed that this is important to make sure that we're still innovating, despite referencing things of the old.
Cherrish also echoed similar thoughts, saying that "new creators may not come up with fresh ideas anymore" if the nostalgia trend continues. However, she expressed that the challenge to find new ways to present old inclinations can "be a trend in the future" in itself, much like how it already is today.
"I do believe that all industries (not just these few) do feel challenged when it comes to coming up with original ideas. I don't blame them," said Victoria. "I feel that we have turned every stone on Earth. I can't imagine what can be new and surprising anymore. It feels like we have seen anything and everything under the sun given the fact that we live in the digital age and every bit of information is at the tip of our fingers."

However, she remains hopeful. "Even though we already know so much, I don't think we're stagnant. We'll always find something new to talk about."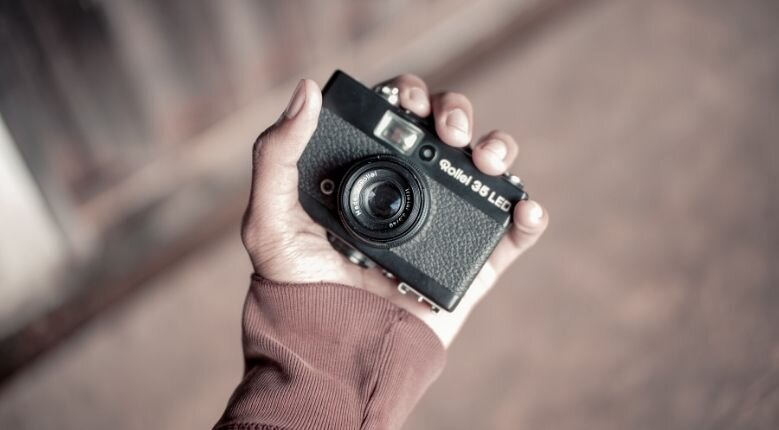 Newness in nostalgia
Hearing what fellow millennials have to say about the nostalgia trend eased my anxieties. It brought about a consciousness that not everything about reboots, rehashes or sequels are necessarily bad, but it is more of a continuous learning process being shared between generations. And sure,
Back To The Future II
predicted our obsession with retro trends eerily, but as long as I don't see flying cars and hoverboards going mainstream, there is hope for humanity to not be stuck in a stagnant nostalgia loop just yet.
Comments, questions or feedback? Email us at [email protected].