Memes are basically everywhere nowadays. Even if you're not the type to join and follow niche meme groups, chances are, you've seen and chuckled at a meme shared by a friend of yours in this past week. But aside from merely giving us a few seconds of hilarity before we scroll on to the rest of our day, is it possible that these pieces of content have evolved enough to be considered a modern art form? We had a chat with three meme creators from the region to see how memes have become a ubiquitous presence in our online lives, helping us express, inform and cope with every day.
A blank canvas
Using images, GIFs, videos, and so on grabbed from any form of media content that has been produced throughout human history, memes are able to relay a certain thought with a funny tone. Meme templates are essentially a blank canvas and creating something effective from these bits and pieces of references can require a bit of craft.
Yu Tong Yap, the creator behind @yourgirlfriendiswhosia, a Singaporean meme page for women, places emphasis on memes' ability to capture the short attention span of people online. When creating memes, she said, "It is crucial to keep to the saying 'short and sweet.' As such, I always have to come up with new ways to be as straightforward as possible while keeping the punchline impactful."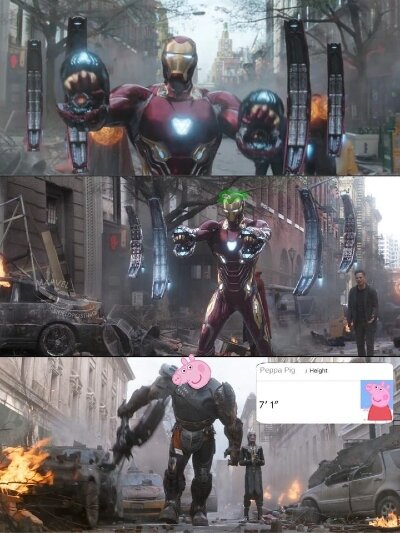 In line with that, Filipino meme creator Luigi Esparas believes every punchline is only as good as its delivery. "Choosing the right template, deciding whether to make it a video or an image, the arrangement of panels, the cropping, what text to add — these are usually what sets apart hilarious from funny," he shared. And perhaps, putting this thoughtful effort into his creations is what gets his memes — whether they reference Marvel films, Pokemon, or even K-pop— hundreds or even thousands of engagements in the wide variety of international Facebook meme groups he has joined.
A form of self-expression
The fact that you can use, say, a scene from an obscure film and slap on a wholly different and unrelated topic onto it and still make it enjoyable for many makes memes a language of its own. More than inciting laughter, it also becomes an interesting way for us all to express our sentiments. No doubt, you've probably used a meme GIF as a reaction to something exasperating your friend has said in your group chat. But others take this a step further and create their own memes to get their point across.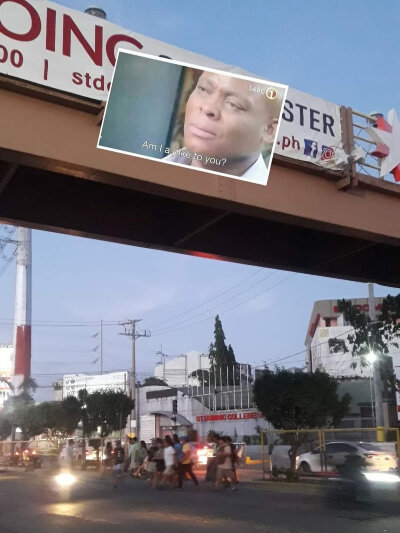 Chloe Caparas, a Customer Service Representative, crafts her own memes, not to share in a page or in a group, but to share on her private profile. "Whenever I think about something funny or what I think is witty, I create memes, by that I can share my thoughts with people that's why I enjoy making them."
Luigi shares the same sentiments, saying, "Whether sharing memes or making them myself, it allows me a way of expressing and sharing things I find funny in a creative way as opposed to posting statuses that we often find boring or obnoxious."
Through @yourgirlfriendiswhosia, Yu Tong is able to "make something that represents authentic female experiences, and also give some advice and speak up about certain issues women face."
Mirroring real life
As Yu Tong has mentioned, it's great that memes have evolved into something we can use to inform about certain issues in our society. They're often veiled with humour, sure, but one way or another, through memes, we still get informed on the latest topics and news. In fact, it's this timeliness and relevance that makes most memes viral. Though Yu Tong usually takes inspiration from her life and general observations of people, she also noted, "People also like to be the first to receive new information, so I aim to be quick in sourcing for any news I can discuss or ride on." Seeing these bits of information, through the lenses of the creators who present them, we are able to gain a new perspective and therefore share our own as well.
The present we're facing now is far from normal, to say the least. The societal issues we're all facing trickle down and seep into our daily lives, and in these past few months, we definitely see how the absurdist humour of memes have helped us deal with the changing tides. Chloe remarked, "We all have problems to cope with, but they make life a little lighter than it should be."
Evolving art forms
Believing memes are "humour expressed in a multitude of forms," Yu Tong thinks that the evolution of memes throughout the years parallel that of art. According to her, art forms have "[gone] through through various movements and subversions of styles," something that memes have definitely attained.
Still, as memes have become such staples in our lives, it's become easy to dismiss their presence as simple jokes. But these pop culture artefacts impact us more than we realise. They help us express ourselves, cope, and shape the realities we exist in. Simply put, in Luigi's words, "Art is whatever makes you think and evokes emotion. That's basically what memes do." They're accessible, and, seeing the vast internet lore out there, he pointed out that all the things you can turn into a meme are endless. Memes are a universal form and that is what makes their existence simply poignant.
(Cover photo from: @yourgirlfriendiswhosia)
More into classical art? Learn the story behind Mona Lisa, Starry Night, and other famous paintings.
Comments, questions or feedback? Email us at [email protected].