At some point in our childhood, we've been asked what we want to be when we grow up. But no one really asks an adult what they want to be when they grow older. We choose our career path at a young age, go to college to develop the expertise and then we kind of expect to stick with it for the rest of our lives. It's not surprising why we sometimes forget that nothing is really set in stone and that we can in fact pivot to a whole new career. We can even go after the childhood dream that once seemed out of reach.
Our culture mostly celebrates child prodigies and young achievers but we must never forget that the long route to artistic success is equally valuable and valid. And just as there is glory in being a wunderkind, there are also many advantages of being a late-blooming artist. Author Tif Marcelo and ballerina Melissa Wong-Gonzalez share their experience on what it's like to pursue their dreams in adulthood.
Chasing a childhood dream in adulthood
Ballet always had a certain allure to Melissa. As a teen, she did hip-hop and cheer dance but watching ballet gave her a "different kind of high". She's always keen to learn ballet, but even as a high schooler she already thought that it was too late for her. "My high school had ballet classes but students were all 10 years younger than I was, and the schedule of classes were all during the day so it was not really doable with school," she said, adding that she also didn't have the money for the workshops.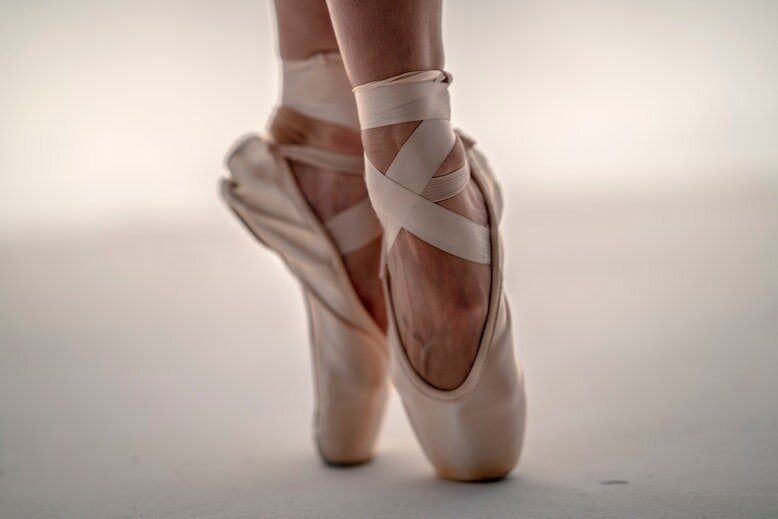 Years later, the 25-year-old was in search of a fitness routine online and came across a video of a woman who learned ballet in her 70s. "I thought, 'Hey! If she could do it, I could too?' So I did some research and found some schools that had adult ballet classes," she said. At that point, her goal was to become a full-fledged ballerina in pointe shoes. It was the start of her journey to a second life.
Tif also started her journey to novel writing on the same note — to fulfil a childhood dream. "I've always wanted to write. I was an avid reader since I was very young and I told my parents that I wanted to write and they said 'that's not going to put food on the table'," she shared. "They were very intent on guiding me towards a career that would bring financial stability to my life." And so she went on to become a nurse and started a career in the army. Even then, her passion for the written word never faded. Novel writing was always at the back of her mind, and she even took online writing classes while stationed in Germany.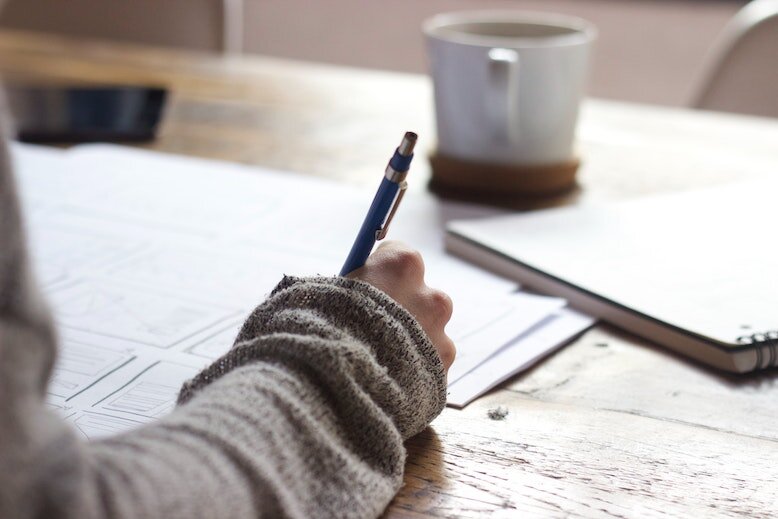 When she went back to being a civilian nurse, Tif discovered blogging and she wrote regularly about her experience as a mum, her craft-making and the books she's read. "I blogged for 10 years and the practice of blogging kind of brought me back to writing consistently. It really took me to the next level," she said. It wasn't until she had her fourth child — at a point when her family life is already pretty stable and she still had the stamina — that Tif decided it was time to make her childhood dream into reality.
Overcoming fear to pave a new path
There is a common belief that taking risks is a luxury only the young or the rich can afford. But it certainly isn't true for Melissa and Tif, both of whom had the courage to go after what they want.
"I was so scared," said Melissa, when she recounted the moments before she registered for adult ballet classes. "I wasn't built for ballet. I wasn't flexible. I was ancient in ballet years. I was afraid of what the other students will think because I was already 25 then and all the other students were half my age and already doing so much more. I just couldn't bring myself to take the class," she said. But with some nudging from her then-boyfriend now-husband and support from her mum, she did.
The first few classes were tough. "I obviously wasn't a natural. I had to pep-talk myself before each class to convince myself to go, and not to be so self-conscious. I enjoyed it but I looked so weird doing it. My feet did not move the way everyone else's feet moved," she shared. But after the 10th session, she got better and better until an instructor remarked that he couldn't have guessed that Melissa never had prior ballet training.
Still, Melissa had to rise above criticisms. It wasn't just the snickers and stares from younger ballerinas that she had to endure, she also experienced online bashing when she started documenting her journey. "I would get a lot of hate messages and comments saying I was not worthy to call myself a ballerina, that ballerinas train as kids, that I was old, that I should be embarrassed that I couldn't even do a split, that I shouldn't pretend to be a ballerina because I'm a disgrace to ballet," she shared. But she also had her supporters who defended and cheered her on. "I guess you can say that all the bashers and naysayers really pushed me to prove them wrong. I wanted to show them so bad that I was worthy. I wanted to show them that I could be successful at ballet," she said.
It seems like having the guts to take criticisms and rejections is key to achieving childhood dreams as an adult. Something that Tif has in spades. It took her almost seven years, 200 rejection letters, three manuscripts and countless edits for her first book, North To You, to be published by Simon & Schuster.
"At the five-year mark, I was starting to give up. I was thinking perhaps I'm not ready. But I went to a conference called Romance Writers of America in 2015, and that was exactly what I needed. It revived my attitude and I tried for one more book and that's the book that got me the agent and it was the book that got published," she said, adding that once they published the rejection doesn't stop and the road isn't smooth.
The advantages of being a late bloomer
More driven and able to take criticism maturely
"I don't think my mature age is a negative thing at all. In fact, for me, knowing my personality, it was probably good that I came [to novel writing] at this age. Because I'm definitely more driven, my focus is a different kind of focus, I'm less likely to give up now," Tif said. She also believes that she's able to deal with criticisms and "take it on the chin" because she is now more mature by her experience in the military.
This rings true for Melissa who doesn't have regrets even if starting ballet earlier would have been an easier path. "I don't think I would have been as motivated as I was as an adult. A big factor in why I think I worked my butt off was because I wanted to prove a point. I was old, but I could still achieve a lot," she said, noting that patience is also a key trait. "Progress is hardly ever big noticeable changes, they're usually small but trust that as long as you are consistent, it will eventually show."
More financially stable in life
One of the biggest advantages of being a late-blooming artist is that you're likely to be more financially stable and able to pursue a path that may not be always lucrative. "If I have gone into it during my 20s, perhaps I'd be more worried about getting food on the table. I pursued publishing at the time when my family is pretty stable so I was able to pursue it wholeheartedly without as much fear," Tif said. "But because I made the choices I made, I can now choose to pursue passion because we're not as worried."
More experiences and inspiration
As a creative writer, Tif's life experiences also played an important part in crafting her novels. "I definitely think I bring my experiences into my work. People who personally know me, when they read my novels they could recognise some bits and pieces that were based on my life. Every single book, they'll see something coming from my own experience," she said. Her latest book called Once Upon A Sunset especially hits home and has some scenes that are partially based on her own family history as a Filipino immigrant in the United States.
An inspiration to others
"I think there is also so much more room to inspire others because I started as an adult. There are a lot of people like me who are too scared to start and it's been such a joy to talk to them and share stories," Melissa said. She also shared that she learned a lot of important life lessons that she can pass on to others. Things she never would have appreciated if she isn't a late bloomer. "I've learned not to let other people tell me what I can or cannot do. I've learned that handwork and consistency do achieve a lot of things," she added.
The stories of Tif and Melissa may not be tales that move mountains, but theirs are stories of hope that starting a second career is always an option. They tell us that our prime years aren't decided by age, but by when we decide to pursue what we've always wanted to pursue.
We are allowed to take detours and have multiple destinations. Life may be short, but it's the longest journey you'll ever embark on, so it's never too late to start living the way you want to. Make your five-year-old self proud!
(Cover photo from: Oswaldo Ibáñez via Unsplash)
Curious what it's like to change career paths during this pandemic? Read on here.
Comments, questions or feedback? Email us at [email protected].