It's long overdue, but it's here now — Marvel's first-ever Muslim superhero is getting her own eponymous TV series. Say hello to Ms. Marvel! The upcoming show, whose trailer has just been released, will centre around Kamala Khan, a seemingly ordinary 16-year-old from New Jersey who is secretly dealing with her growing superpowers.
Ms. Marvel plot details
The young member of the Marvel Cinematic Universe (MCU) is the fourth character to use the title "Ms. Marvel" after superhero Carol Danvers, Fantastic Four member Sharon Ventura, and supervillain Karla Sofen​​.
Kamala Khan, a young Pakistani-American girl who's a huge fan of Carol Danvers a.k.a. Captain Marvel (played by Brie Larson in the MCU films ), first appeared in Marvel Comics in 2013. A year later, Kamala was given her own comic series, which won the 2015 Hugo Award for Best Graphic Story.
Although the trailer for the series has revealed little about the latest Ms. Marvel's superpowers, we know from the comic books that she wields shapeshifting abilities and is able to take on the appearance of other people or transform into inanimate objects.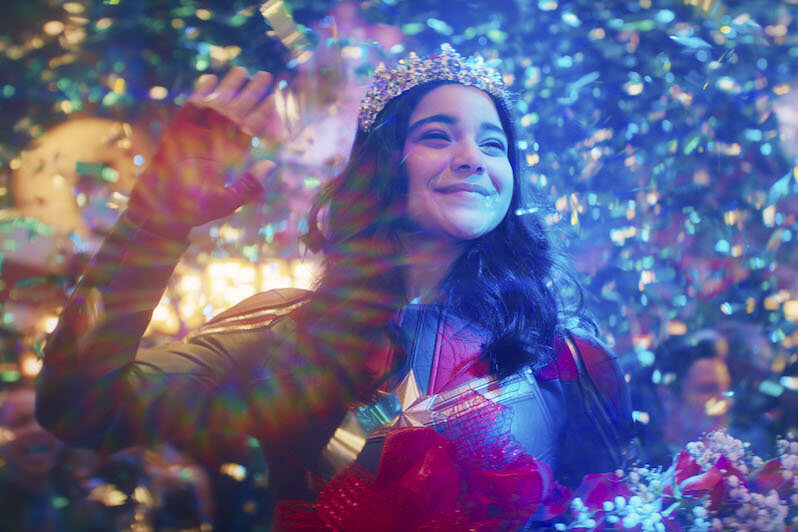 Ms. Marvel cast
Kamala Khan will be played by 19-year-old Pakistani-Canadian actress Iman Vellani. The Marvel television series will serve as her onscreen debut. As early as now, Iman is already set to reprise the role in 2023 for the film The Marvels where she will star alongside Brie Larson.
Ms. Marvel's cast also includes Matt Lintz as Bruno Carrelli (Kamala's friend who knows she has secret superpowers), Saagar Shaikh as Amir Khan (Kamala's older brother), and Aramis Knight as Red Dagger (a vigilante that Kamala meets while in Pakistan).
Ms. Marvel release date
The six-episode Ms. Marvel series will be available for streaming starting 8 June on Disney+. Disney+ subscription is available in Singapore for SGD11.98 per month or SGD119.98 per year.
(Cover photo from: Disney+)
Next, check out the Pandora x Marvel collection.
Comments, questions or feedback? Email us at [email protected].