A lot of things happened this week in the fashion, beauty and entertainment worlds and we're here to catch you up. The hottest update of them all? SM Entertainment is about to launch new K-pop girl group Aespa who will have a mix of real and virtual members. Exciting, right? Just as delightful as this news is the announcement of new celeb baby bumps from Karlie Kloss and Emily Ratajowski. In fashion and beauty news, there's Angelababy becoming the new ambassador for Dior Makeup; Love, Bonito launching Intimates & Loungewear, and Toufie rolling out an initiative. More details on these updates below.
New K-pop girl group Aespa has virtual members
If you have any doubts that technology has a come a long way, you would just need to watch SM Entertainment's pre-launch videos of their new K-pop girl group Aespa, which consists of not just human members but also virtual ones running on artificial intelligence. So far, four human members and one virtual member have been introduced. The first one unveiled is Winter followed by Karina and her virtual counterpart æ-Karina, then NingNing who is from China, and just this morning, Japanese member Giselle. What a lineup! We're definitely excited to see what they bring to the table.
Latest celeb baby bumps
Joining Chiara Ferragni in the celeb baby bump club is Karlie Kloss who's confirmed to be expecting a child with husband Joshua Kushner, according to People. Emily Ratajowski also announced her pregnancy through a personal essay published in Vogue that touches on gender.
Angelababy is the new ambassador for Dior Makeup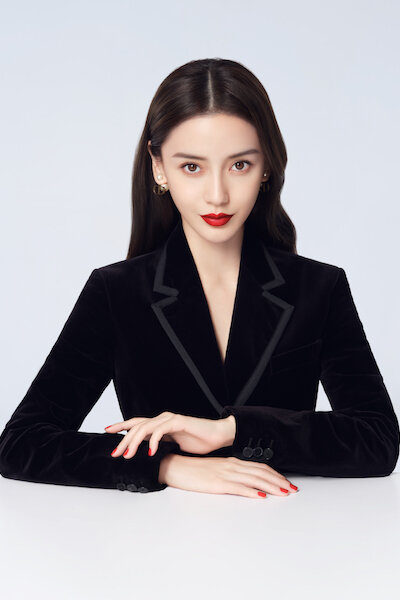 Known for starring in many Chinese films and television series such as A Murderous Affair in Horizon Tower (2020) and Young Detective Dee: Rise of the Sea Dragon (2013), Angelababy adds Dior Makeup ambassador to her already impressive resume. "Her superb fashion taste and extraordinary colour acumen allow her to effortlessly present a wide range of makeup style" was said.to be the reasons why she was tapped by the brand. We've always loved her subtle, elegant makeup looks!
Love, Bonito launches intimates and loungewear line
Looking for a new loungewear set? Love, Bonito just launched their very first intimates line and there's quite a lot of pretty designs to choose from. There are cute bralettes, soft lacey wireless bras, comfy loungewear and even matching pajamas for you and your little one. The pieces are also quite affordable and starts at SGD13.90/~USD10. You can check it out and maybe even bring home some in stores and online starting 4 November.
#ToufieGivesBack
Got some gently used shoes at home that you don't really want anymore? Don't throw them in the trashbin. Instead, drop by Toufie's shoe drive at Takashimaya, Level 2 from 5-18 November and donate them. By doing this, you're preventing waste and giving your shoes a new life. Toufie will accept all kinds of shoes — men's, women's, kids' — regardless of brand, style and size. Plus, enjoy up to 30 per cent off for Toufie shoes!
Beauty Hall at Bugis Junction gets an upgrade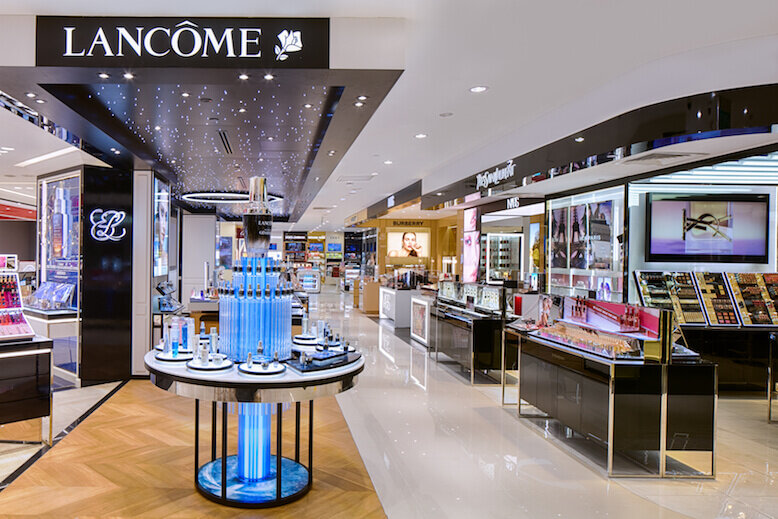 Your retail experience is upgraded at the Beauty Hall of Bugis Junction. First, the number of brands housed has doubled. Another new addition is the Beauty Library that's dedicated to nature-inspired beauty brands. There you'll find the Lift & Learn feature where you can discover and compare featured products easily. Stressed? Head over to the Spa Cabins, a dedicated consultation and pampering area courtesy of Clé de Peau Beauté, SkinCeuticals, Clarins, Sisley and Decorte. Drop by for a fun-filled beauty rest (don't forget your face masks, of course).
American Horror Story's Murder House open for virtual ghost hunting
If you're looking for some spooks this Halloween, you might be interested in a virtual ghost hunting at The Murder House. Ever since its season in anthology series American Horror Story was released, the infamous house has been drawing a lot of attention. And for the first time, the homeowners of the set used in the show will open it to the public virtually through a three-day, 24-hour live stream event (from 29 October to 1 November) featuring a paranormal investigation by Exorcist Bishop James Long, a house seance by Patti Negri and more. Check out the preview here.
(Cover photo from: Youtube channel aespa/SM Entertainment)
Missed last week's updates? Catch up here.
Comments, questions or feedback? Email us at [email protected].