You may have heard about Clubhouse here and there. Oprah is on it, and so is Zendaya. Fashion personalities like Naomi Campbell, Virgil Abloh and Diane von Furstenberg have also joined the club. But what is this club, you ask? We can assure you it doesn't have anything to do with Mickey Mouse. Clubhouse is Silicon Valley's newborn unicorn, a title informally bestowed upon start-ups valued at USD1 billion or more; this app achieved that status just months after its launch.
Although still well below Instagram and TikTok's reach with 10 million users, the app's growth surge is impressive considering it only had less than half of its current size just a month ago. Day by day, Clubhouse is gaining more traction and is being touted as the next "cool" thing. Should you join Clubhouse? Here's the 411 on this shiny new app so you can decide for yourself.
How does Clubhouse work?
Clubhouse is not the place to update your friends about your day; it's not where you pass around memes nor is it ideal for showcasing your dance skills. It's an audio-only app where you can access chat rooms, except you do it old style with — you guessed it — your voice instead of typing. Sounds chaotic? That's what we thought at first, but Clubhouse has a solution for that. Each chat room organises its members by "speakers" and "listeners". You can have the option to "raise a hand" if you want to say something and it's up to the host or moderators to give you the chance to do so.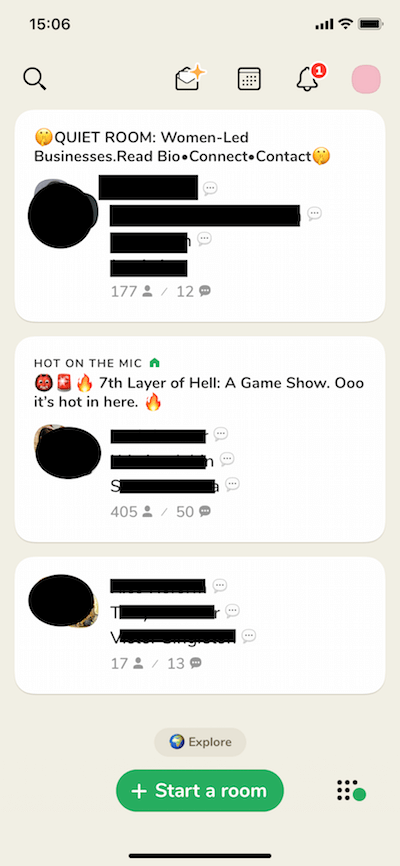 Clubhouse is similar to a Zoom conference meeting, except your homepage will constantly feed you streams of these "conference meetings" hosted by people you know or follow. Topics vary from industry-specific ones like videography tips to casual game show-like rooms. "I like it, but I guess it's because I liked the topic in the room that I participated in," said Clozette Philippines Country Manager Geoffrey Ledesma, who joined the Philippines Writers room. The same goes for Clozette Integrated Solutions Manager Evon Toh. "I like that the app allows you to multitask while listening to the sessions. As long as there are interesting topics on the app that catches my attention I will continue to use it," she said.
Some people also use it to further their professional development like Clozette's Head of Integrated Solutions Jessie Loy. "I've joined clubs like Sustainable Growth Marketing and Social Media Examiner to learn from industry experts. It's been pretty enjoyable listening to their conversations, and drawing inspirations from the insights shared," she said. "At the same time, it promotes an easy discovery of interesting profiles from within the panels or in the room itself."
From time to time, a bigwig hosts a conference or joins one as a co-host. There was a lot of buzz when Mark Zuckerberg and Elon Musk were featured on Good Time. During their respective episodes, Mark Zuckerberg freely expressed his thoughts on remote work while Elon Musk talked about Mars and aliens, among other things. Unlike podcast apps, sessions on Clubhouse are typically not recorded (and doing so may result in you being kicked out of the app) which gives it a casual one-time-hangout feel. In a nutshell, Clubhouse is like a host for interactive podcasts where you can chime in and ask hosts questions on the spot.

How do you get a Clubhouse invite?
One of Clubhouse's current appeal is exclusivity. The decision to make it invite-only makes membership gradual, ensuring that "nothing breaks", as the app says in its welcome message. Upon joining, a user will have two invites and they can get more by interacting with the app (hosting an event and the like). Don't have a friend who can let you in? In the meantime, you can sign up and reserve your username and Clubhouse will "text" you if you have a friend that can invite you on the app. While others may feel excluded by this scheme, some expressed that it's a welcome change. "I found it a refreshingly bold move. Growth is always a key priority for a new product launch, and while the invite-only policy may hinder the number of signups, it creates a stronger exclusivity and desirability," Jessie Loy said.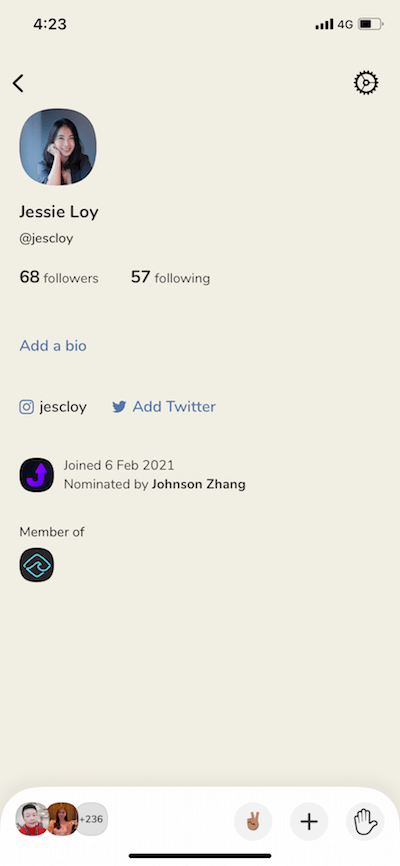 It's not the first time that a social media app hinged on exclusivity. In its earliest days, Facebook was limited to college students of Harvard and those who wanted to sign in needed to use their college emails. Of course, its eventual growth and popularity made it the free-for-all platform we now know. Clubhouse may also go the same path as soon as it finishes the beta stage (a stage where the software is already built but may have a few unresolved issues), with the app's creators announcing that they plan to "open it up to everyone soon". Once you make it in the "club", you'll want to start growing your following. Some ways you can do it is by doing simple things like setting up a good bio with call to action links, engaging in several rooms and maybe even hosting your own event.
What are some things I need to be aware of before joining Clubhouse?
In 2016, Clubhouse founders Rohan Seth and Paul Davison's first foray into the world of social media apps, Talkshow — an app for public text messaging about various topics — was shut down. Like its predecessor, Clubhouse is made to be a platform "where you could close the app at the end of the session feeling better than you did when you opened it, because you had deepened friendships, met new people and learned". However, while it may not be Seth and Davison's first rodeo, it's the first time they've created an app big enough to warrant concerns about security and politics.
"Aggressive" data collection of personal information, transmission of unencrypted data (which means a third-party can monitor your movement on the app) and concerns about a part of the app's infrastructure going through a Shanghai-based firm making users vulnerable to Chinese government surveillance are becoming huge issues as the app continues its exponential growth, Wired reports.
And like other social media platforms, Clubhouse also has its fair share of struggles with banning hate speech. We also can't help but bring up that the rooms and communities formed on Clubhouse may contribute to the growing problem of echo chambers, wherein people with the same viewpoint interact only with one another and neglect to hear others' perspectives. There is evidence that the echo chamber effect fostered by social media's personalised algorithm has led to political polarization that we are now experiencing. The challenge for Clubhouse — as well as other platforms — is how to mitigate, if not completely eliminate, this growing problem.
Like any new technology, we've yet to see the ultimate perks and perils of using Clubhouse. But now that you know more about it, would you get on board?
(Cover photo from: Erin Kwon via Unsplash)
Next, discover the four hard rules for navigating social media.

Comments, questions or feedback? Email us at [email protected].