While some habits are meant to be left in the past year, we're not letting one of them die — and yes, we're talking about binging on Netflix. January 2021 kicks off with some interesting titles in its 'Coming Soon' listing, from a nostalgic fantasy drama to a spine-chilling thriller film. Curious to know why you need them on your watchlist? We make a case for these Netflix January releases below.
Fate: The Winx Saga
Here's a throwback no one saw coming, but we're quite excited to see unfold: Netflix is releasing a fantasy series based on Nickelodeon's
The Winx Club
. That's right! The animated series from our tween years is getting the
Riverdale
treatment and is being reimagined as a young adult drama. The plot revolves around a group of teenagers entering Alfea, a magical boarding school, where they discover the full potential of their powers.
Why you need it on your watchlist:
Whether or not you're a fan of the animated series, the trailer suggests that it's interesting enough to be enjoyed even by mature fans. It's also slated for only six episodes (at the moment), making it an ideal watch for those who want to binge something, but don't want to commit to anything that's too time-consuming.
The Bling Empire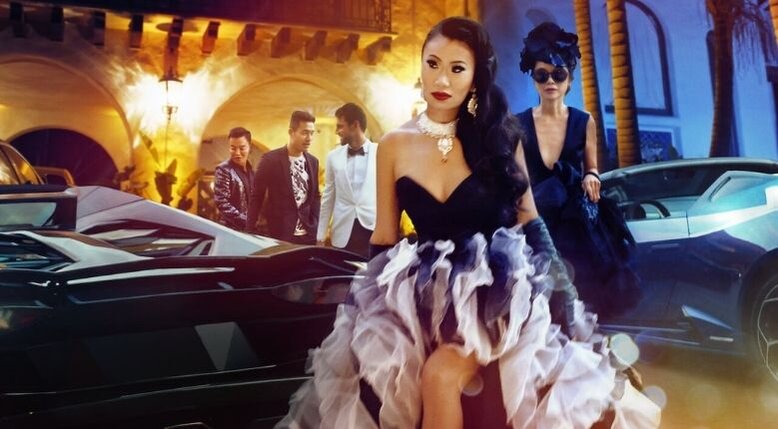 If
Crazy Rich Asians
and
Gossip Girl
had a baby, this series would be it.
The Bling Empire
zooms in on the lives of wealthy Asian and Asian-American personalities going all out with the glam in the city of Los Angeles. Based on the trailer, which you can only see in-app, it elicits voyeuristic excitement.
Why you need it on your watchlist:
Fashion? Fancy limo rides? Drama? Check. Check. Check. Need we say more?
Pieces Of A Woman
Dealing with feelings of loss, grief, and heartbreak,
Pieces Of A Woman
is about a family working through the after-effects of a failed home birth. Headlined by Vanessa Kirby and Shia LaBeouf, the movie delivers a gripping narrative that earned nominations for Best Screenplay Award and the Golden Lion Award at the Venice Film Festival.
Why you need it on your watchlist:
Relating to the initial issue or not is out of the question as the film touches on themes about family and relationships that will surely tug at anyone's heartstrings.
Sightless
Starring
Riverdale
's Madeleine Petsch, this psychological thriller is about a former violinist who got blind due to an accident. While adjusting to her new life, she discovers that there might be more to her misfortune than just a simple happenstance.
Why you need it on your watchlist:
Halloween season is far from over, but there's always room for thrillers on all our queues. Madeleine also moves away from her identity as the 'posh princess' image that skyrocketed her to fame and shows that her acting chops are big and varied.
(Cover photo from: netflix.com)
Speaking of Netflix, get Brigderton-inspired looks with these style ideas.
Comments, questions or feedback? Email us at [email protected].