Nothing gets viewers riled up as much as a compelling 'David vs Goliath'-esque storyline which sees the underdog overcoming trials, tribulations and injustice in order to achieve success and protect his loved ones.
Itaewon Class, one of the hottest K-dramas on Netflix at the moment, is doing a fine job in this category and we couldn't be more excited. Starring South Korea's 'boyfriend' Park Seo Joon and rising actress Kim Da Mi as Park Sae Roy and Jo Yi Seo respectively, the drama is currently 14 episodes in and fans (us included) have been following the drama's twist-turning plots very closely. While Park Sae Roy's unwavering attitude never fails to remind us to remain steadfast in our morals and values, Jo Yi Seo also successfully captures our hearts with her distinct, kickass sense of style. Read on as we round up the best outfits from Yi Seo thus far, along with affordable pieces you can use to recreate her look.
Black leather uniform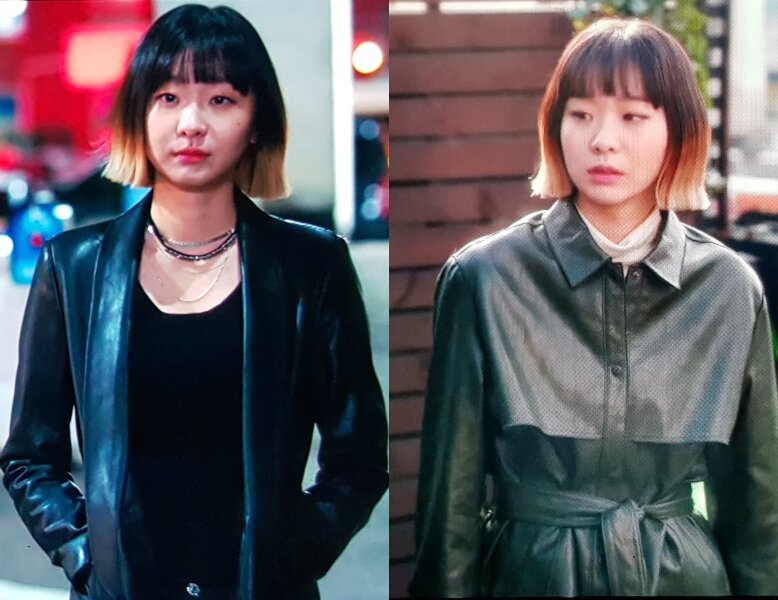 Yi Seo is competitive and fiercely passionate whenever she sets her mind and heart on something — so much so that she was once referred to as the "that nasty punk in a leather jacket." Leather outerwear pieces are a staple in Yi Seo's wardrobe and she always carries this rock-inspired look with a whole lot of sass. One of the earliest, strongest looks she sported during the show involved a leather blazer that she wore over a round neck black tank top and jeans.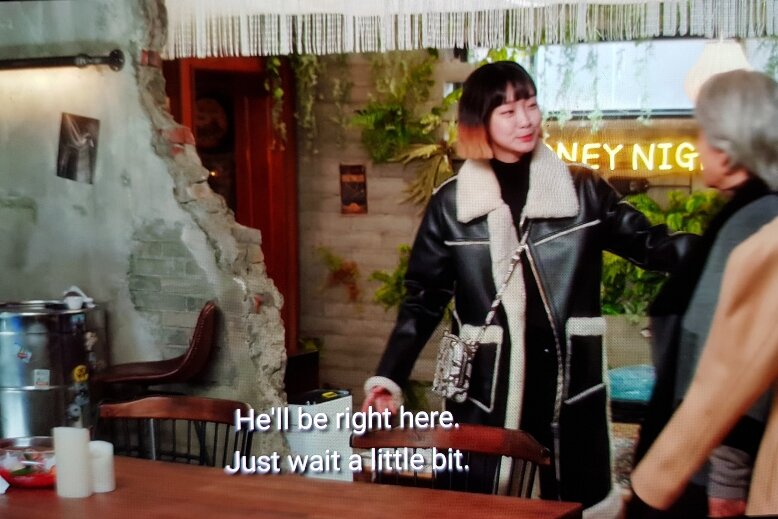 Other defining leather looks from the character include a trench coat as well as a shearling number that was paired with a small, animal-print crossbody bag.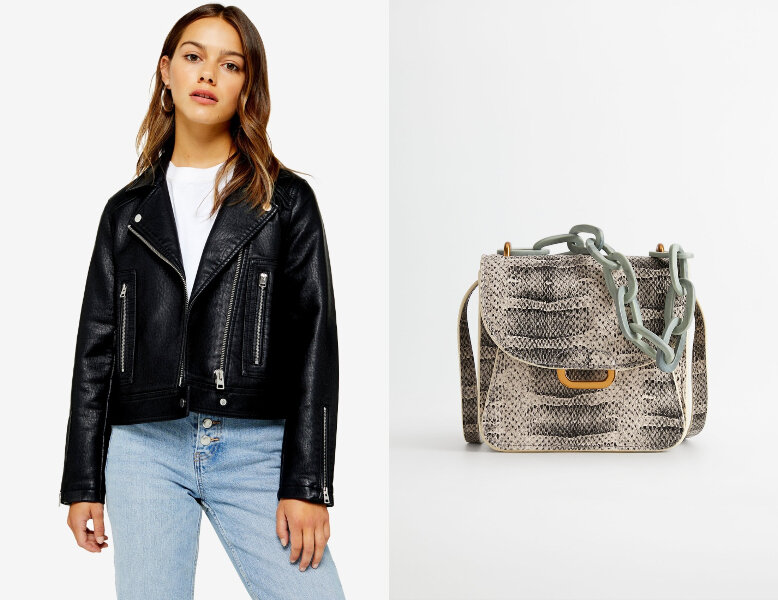 Re-create Yi Seo's style with this Topshop motorcycle leather jacket, which immediately pulls a look together even when worn with a simple tee and jeans. Complete the get-up with a trendy, snake print chain purse from Mango.
Powerful in Plaid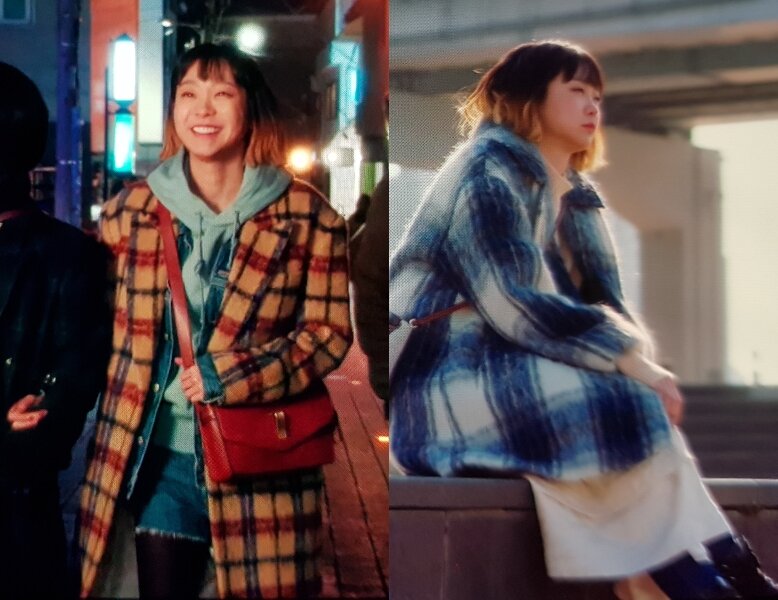 Yi Seo tends to gravitate towards oversized, plaid coats of different hues whenever she's in the mood for some colour. Her approach to layering also becomes much more interesting — in one scene, she embraced her girlier side by donning a beige turtleneck sweater dress underneath her dreamy blue coat. In another, she wore a beige and red coat over a casual, matching denim outfit.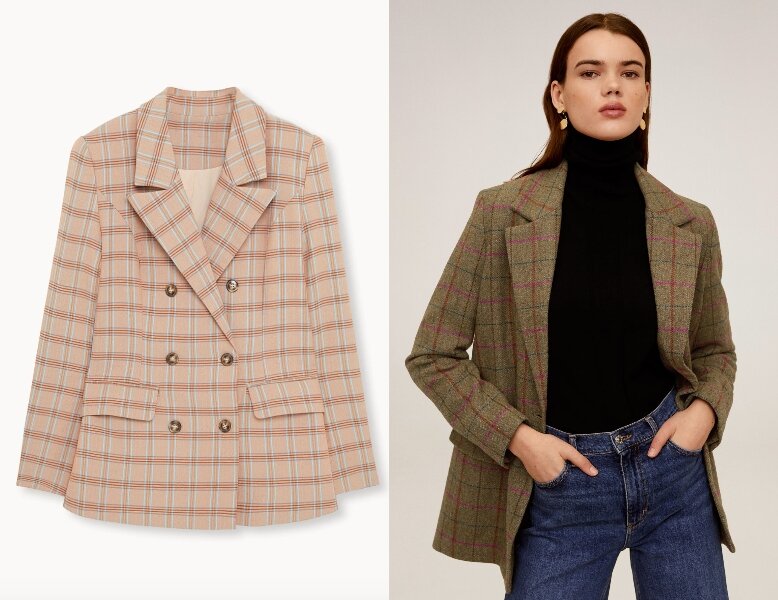 While thick, woolly plaid coats aren't as suitable for most of us who reside in a tropical climate, we can still steal Yi Seo's style by incorporating plaid or tartan elements in our workwear. An easy way to do so would be to don a smart blazer, such as the ones from Pomelo Fashion and Mango. We love how this fun pattern gives off a preppy, chic vibe.
Punk princess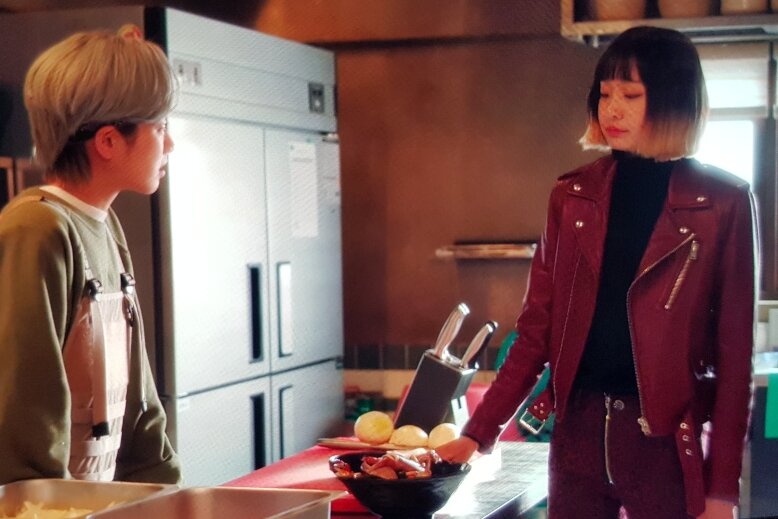 This is an outfit that would make Gwen Stefani proud. Yi Seo swapped out her all-black attire and introduced maroon-coloured elements to her look with her leather jacket and high-waisted, printed trousers. In this scene, where she's wearing the ensemble, Yi Seo makes the restaurant's chef, Ma Hyun Yi (played by Lee Joo Young) undergo multiple rounds of changes to the recipe of one of their signature dishes until it's perfect.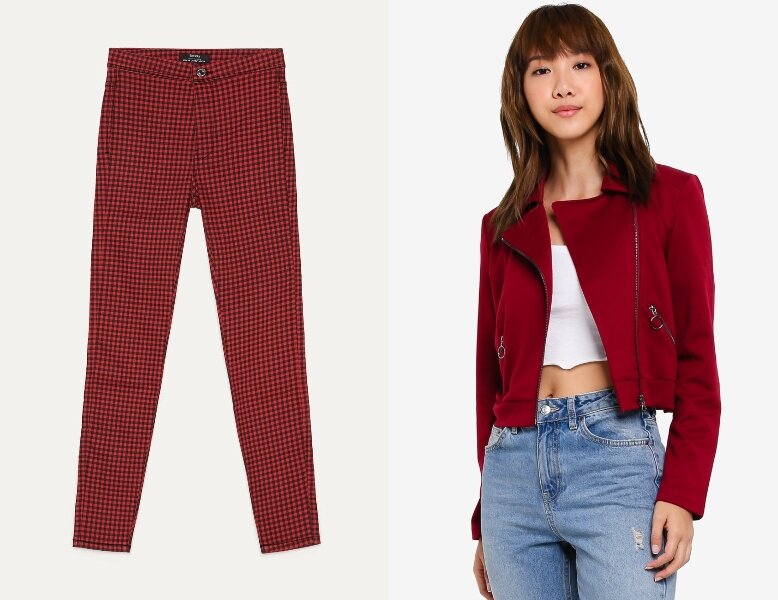 It's safe to say that she nails the everyday punk look with ease. If you're game to attempt an all-eyes-on-me red look, consider these high-waist jeggings designed with a super fitted leg and metal top button fastening. For a true Yi Seo-approved look, don't forget to pair them with a maroon jacket, such as the one above from Something Borrowed, along with beat-up Doc Martens boots.
Military meets modern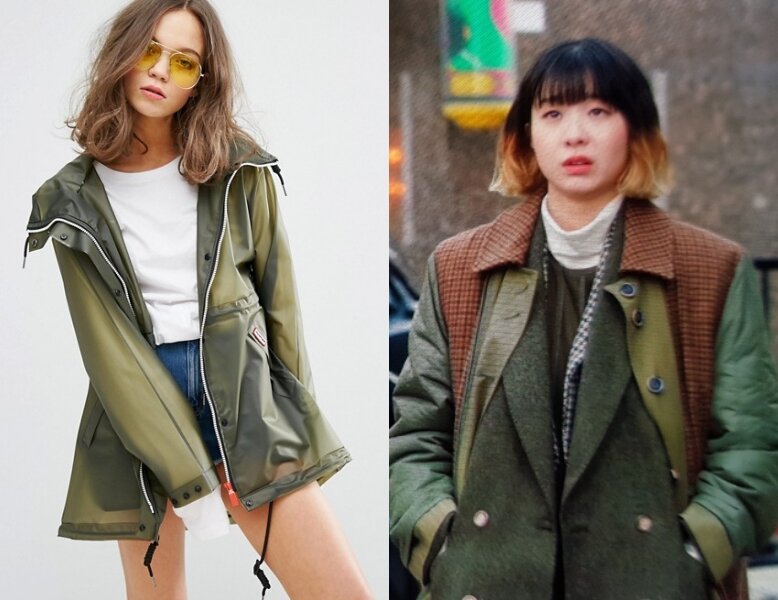 Another distinctive trait of Yi Seo's dressing would be her penchant for androgynous pieces — her outerwear pieces tend to be roomier to allow for generous layering, while her inner separates are fairly tailored to play up her lean, boyish frame. In this particular scene, which depicted Yi Seo observing her boss as she stood side by side with her love rival Oh Soo A (played by singer Kwon Nara), she wore a military green pea coat under a multicolour trench coat. The coat features a mix of brown plaid and different shades of green, which complement her cool, shaggy bob. For a more affordable and weather-friendly option, opt for this olive Hunter women's original raincoat that's made of semi-sheer fabric. It also comes with a fixed hood and pockets so you and your belongings are safe if you need to step out when it's raining outside.
What's your favourite look from Yi Seo?
(Cover photos courtesy of @jtbcdrama and zalora.com)
For more K-drama fashion, click here to check out where you can get the fashion pieces featured on Crashing Landing On You.
Comments, questions or feedback? Email us at [email protected].