K-pop star HyunA was recently announced as Spanish fashion house LOEWE's new global ambassador. The popular singer-songwriter and rapper is known for her cute-sexy image, charisma, and unapologetic authenticity. Curious to know more about her? We've pieced together some interesting facts about the talented solo artist.
She initially debuted with the Wonder Girls
Yes, this cool girl was initially part of the group that gave us hits like Nobody and Tell Me. She had to leave the group shortly after their debut due to health reasons, but she eventually made a comeback in 2009 with the five-member group 4Minute. She enjoyed seven years of success as the group's main dancer and lead rapper before they disbanded in 2016. She was also part of the co-ed music groups Trouble Maker (with Jang Hyunseung) and Triple H (with PENTAGON members Hui and E'Dawn). She has quite a discography and we're excited to see more of her musical talent in the future.
She's a trailblazer
Despite her busy schedule, HyunA also juggled her work with 4Minute with solo music projects. It's a good thing she did because it honed her strong stage presence that draw people to listen to her songs. Her single Bubble Pop! (2015) became the first YouTube video by a solo female artist to reach 100 million views. Another one of her singles, Ice Cream (2012), also quickly reached 100 million views on the platform. Fun fact: it featured a cameo by PSY of Gangnam Style fame.
She's a fashion chameleon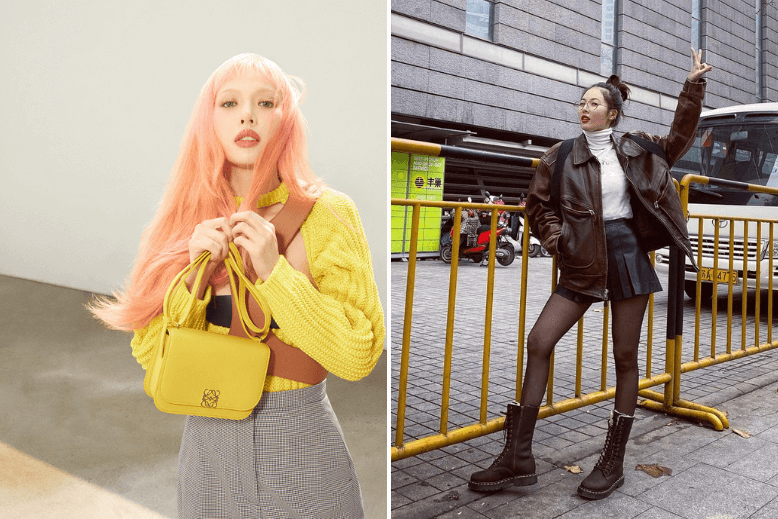 HyunA sports a variety of costumes for her stage performances, and she's not afraid to explore different aesthetics off-stage either. From Y2K fashion to athleisure to sleek, chic outfits, she's tried them all. Her flexible style (and lovely, photogenic features) is why brands like Calvin Klein, Puma, and now LOEWE have tapped her to sport their wares.
She's very outspoken about her personal life
Deviating from the Korean music industry's norm of concealing relationships, HyunA's very candid about her relationship with her boyfriend and former Triple H groupmate Dawn. She often posts photos of them together on Instagram. She also mentions him in interviews and they even appeared together in an episode of the popular Korean reality show Knowing Brothers.
Aside from her relationship with Dawn, HyunA has also been very open about her physical health. She's talked about her depression, panic disorder, vasovagal syncope — a condition that causes fainting spells — on social media.
She's now under PSY's music label
After collaborating with PSY on Gangnam Style and the Ice Cream music video, HyunA eventually joined his music label P Nation in 2019. Since then, she has released hitmakers like Flower Shower and her latest album I'm Not Cool. Other popular artists under P Nation include Jessi (NUNU NANA and WHAT TYPE OF X), Crush, and Heize. Quite good company, if you ask us!
Did any of these facts about HyunA surprise you?
While you're here, read about how we'll personally style Jessica Jung's favourite CHANEL bags.
Comments, questions or feedback? Email us at [email protected].