Everyone's favourite narrator — and drama-filled series about New York's elite — Gossip Girl is back, and we're excited! We've filled you in on the whole new cast as well as every single detail we could get about HBO Max's reboot. Now, we finally have a trailer, which features the voice of the original GG, Kristen Bell.


While we're glad the trailer didn't give much away (making us anticipate the series even more) we still can't stop ourselves from analysing each of its details. Why don't you breakdown the 70-second
Gossip Girl
reboot trailer with us?
Whitney Peak's Zoya Lott is our new Serena
Just to be clear, the
Gossip Girl
reboot won't be a complete copy of the original but rather a sequel set in the same universe. Still, that doesn't mean we can't draw parallels between the former elite crew and the new. That said, we can't help but notice that at the beginning of the trailer, Whitney Peak's character Zoya Lott wears a similar expression to Blake Lively's Serena Van Der Woodsen on the original series' pilot.
Zoya enters a glamorous party looking absolutely gorgeous, but her face seems to be painted with worry and confusion. As she looks around the room, we hear Gossip Girl's voice saying, "You've gotten so comfortable…" as if to signal that whoever our new elite group's anonymous gossiper is, they've finally found their muse in Zoya — much like how Serena was GG's favourite personality in the original series.
Gossip Girl is out to spill more secrets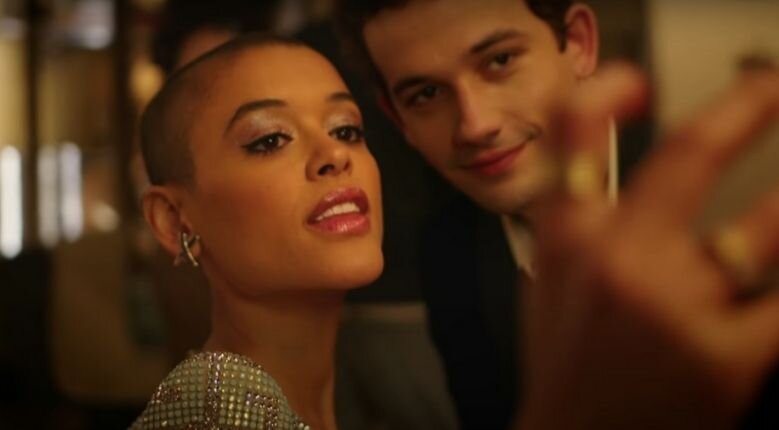 We still don't know if our new main 'it' girl is like Serena and leaves without a goodbye then suddenly returns, but everyone's intrigued look upon her entrance is telling. Julien Calloway (Jordan Alexander) and Otto 'Obie' Bergmann IV (Eli Brown) stopped mid-selfie when Zoya entered the room.
Gossip Girl's voice is also heard saying "... thinking you're in control of your image, your actions, the narrative," as Julien and Obie loses track of what they're doing. We might be reaching here, but if Julien is taking a photo as part of her public persona (a.k.a. shared on social media), then Gossip Girl's words may be a warning that her curated image — as well as everyone else's in this new elite bunch — will turn upside down very soon.
Minions no more?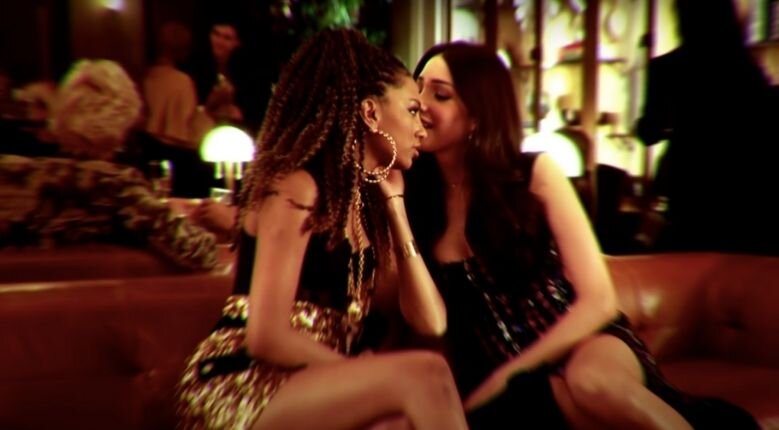 In the original
Gossip Girl
series, one major source of comic relief was Blair Waldorf's (Leighton Meester) minions. They were neither her friends nor her enemies, but rather girls who are at the beck-and-call of whoever the queen bee is. And while this trope seems to be a trend in the 2000s and the 2010s (yep, we're looking at you,
Mean Girls
), it looks like that'll change in this reboot.
Monet De Haan (Savannah Smith) and Luna La (Zion Moreno) give more of a queen-bee-in-the-making Jenny Humphrey (Taylor Momsen) vibe than those of Blair's Constance lackeys. It's still hard to tell if they're BFFs or frenemies just based on this clip, but we're thinking the latter considering what we know of GG's nature.
A potential love-square?
We know from the original
Gossip Girl
series that everyone — and we mean everyone — in the main circle hooked up at some point. We thought that it may be a bit cliche to do that again in this reboot, but after seeing Emily Alyn Lind's Audrey Hope and Evan Mock's Aki Menzies looking a bit shocked at Zoya's return after sharing a passionate kiss, we can't help but reconsider the possibility of a romantic conflict.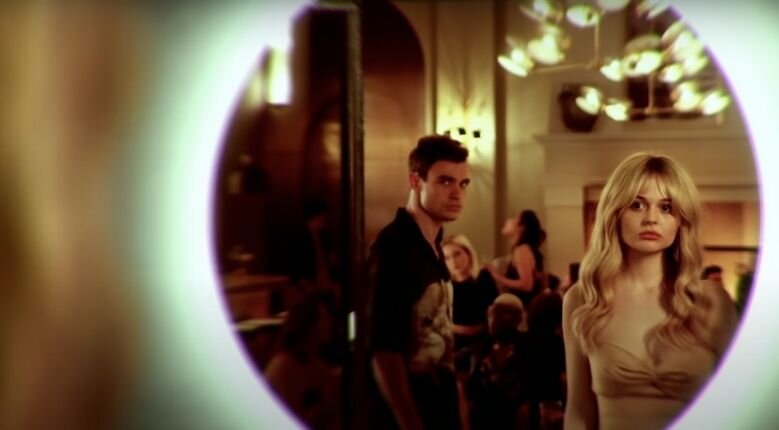 Audrey was also seen locking eyes with Max Wolfe (Thomas Doherty) after letting go of Aki, which may indicate another side to this love affair. The most intriguing part? Max definitely reminds us of Dan 'Lonely Boy' Humphrey (Penn Badgely) from the original
Gossip Girl
. Does this mean he's a potential love interest for our main girl Zoya Lott, too?
P.S. Doesn't Audrey Hope look a lot like a blonde Blair Waldorf?
Tavi Gevinson's Kate Keller makes us a little suspicious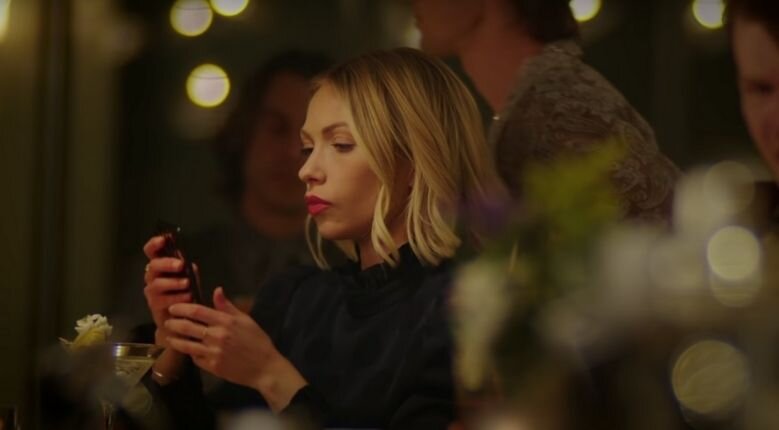 Photo from: HBO Max
Real-life fashion writer and former Rookie editor Tavi Gevinson also joins the cast as Kate Keller. Based on her short bit, it seems like Kate is not associated with the other characters — or at least, not yet. But it's worth noting that she was the first the pull out her phone when Gossip Girl's iconic message blasted again after years of silence. It's a bit too obvious to suspect her as the Gossip Girl in this reboot — especially after it was revealed that Dan, the only writer in the group, was GG in the first series — but if we've learned something from the original, it's that it's always too early to tell.


The release date is sooner than you think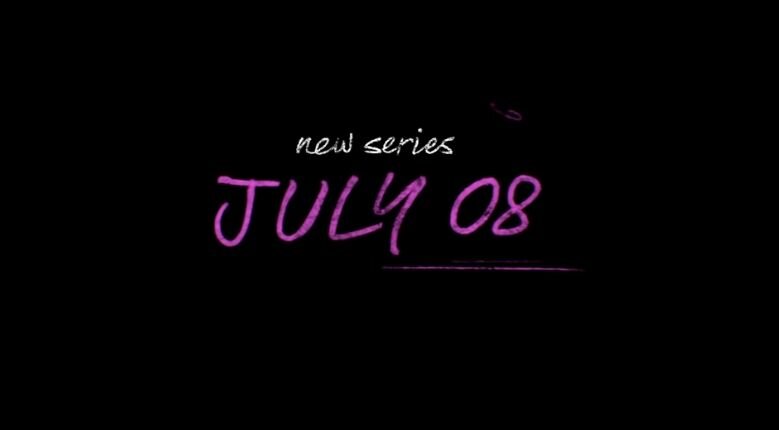 All the guessing got you excited? Same! Good thing the trailer finally gave us a release date on HBO Max — and it's just a little over a month from now. Referencing what they did with the
Friends
' Reunion
, we can expect the series to land in our region on the same day via HBO Go and around 9PM GMT 8:00+ on HBO on cable TV.
Gossip Girl
may have had its fair share of problematic arcs but for most of its run, it's still one of the
most entertaining teen dramas of the 2000s
. We can only hope that this reboot won't have as many questionable plot lines.
(Cover photo from: HBO Max)
Comments, questions or feedback? Email us at [email protected].