The first live-action movie Christopher Robin, based on Disney's popular character, Winnie the Pooh, will be released nationwide on Friday, September 14th. Christopher Robin, who has grown up, reunites with his best friend Pooh when he was young and visits the nostalgic Hundred Acre Wood to find his fellow forest friends. An impressive story reminiscent of forgotten "important things" is set in London.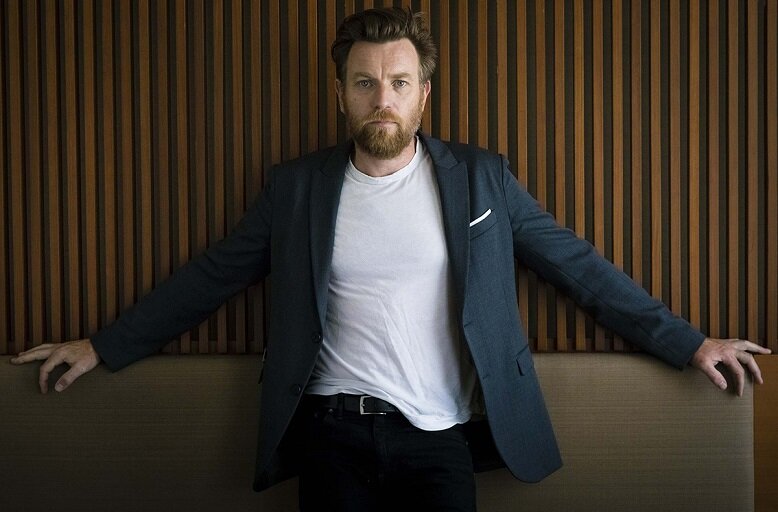 Prior to the release, Ewan McGregor, who played Christopher Robin, the main character, will be visiting Japan for the first time with his best friend Pooh! And on this special occasion that fans have been waiting for, he talks about his performance as Christopher Robin and his great friend Pooh, and also talks about Ewan's GLAM (attractive and happy) time.
What memories do you have of this character created by A.A. Milne?
I also had a stuffed bear like Pooh. It was a little old fashioned bear with strange arm and leg joints. It wasn't Winnie the Pooh, but it was very Pooh-like. When I played with Pooh in this movie, the memory of that old bear came back to life.
Tell us about the animal characters that appear in this movie.
The creatures created and designed for this movie are amazing. They were surprisingly unique just sitting still.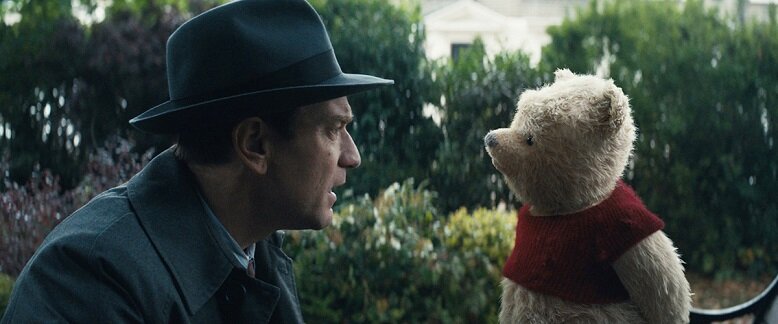 What did the stuffed animals look like, including their best friend Pooh?
Everything was beautiful, and some of them were very real. For example, on the stomach of Winnie the Pooh, there was a small spot that was slightly balding. Everything was like being in a toy box for 30 years.
Tell us about the movie set.
I've been in a lot of age-related works so far, but the danger of the age-aged movie is that it's too overwhelming to see only the era. But where the movie is, it's good, it doesn't. It just feels very real. I guess it's because of the talented production design and costume design of this movie.
What was your impression of working with director Mark Forster?
Everything was so beautiful, including the beautiful indoor and outdoor sets, thanks to Mark and the cinematographer Matthias Corning Sweezer and the people Mark chose to do the film together and did a great job. It's classic and realistic.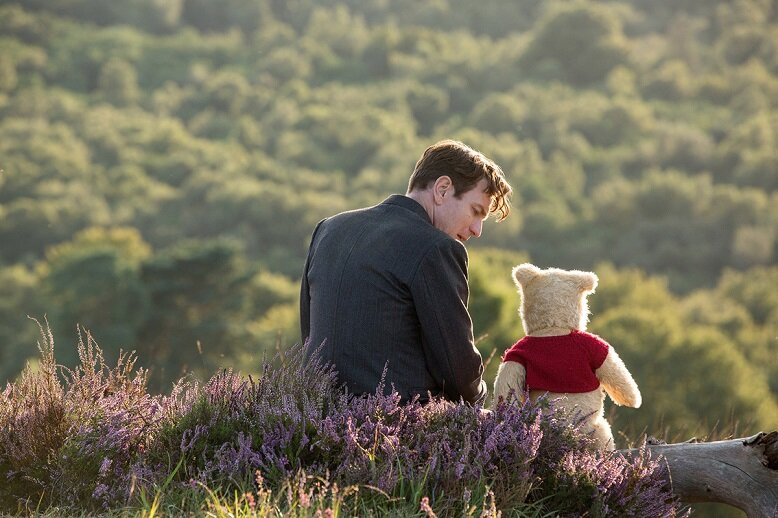 Did you resonate with Christopher Robin, the character you played?
I really like Christopher Robin. I really liked playing him and I really wanted to play him ... I don't call him himself, but his personality feels like it's been a long time in myself.
Tell us about Haley Atwell, who played your wife Evelyn in the film.
I love Haley. Hailey and I co-starred with Colin Farrell a few years ago in Woody Allen's The Dream and Crime of Woody Allen. I guess that was the first movie she came out of drama school. It was fun working with her in that movie. So I was so happy to hear from Mark that she was going to cast her in this movie.
How about Bronte Carmichael who played your daughter Madeline?
Bronte is lovely. She is very natural, yet very real. I think this was her first film appearance, but she was very good. I really love her.
When you were a child, was there a secret place like a Hundred Acre Wood where Pooh and friends lived?
There was! I grew up in Cliff, Scotland, on the hill. The area just facing the hill is a forest. We called it "Knock Forest". I was in the city until I was 16 and spent a long time in the forest. It was a relatively small town and a safe place for kids to play around.
It was our routine to go to the forest on a bicycle from around eight years old and come back late at night. We built huts where we couldn't see from the alleys, built catapults (launch pads for flying airplanes), and even pretended to be wars. Because I was firing pine nuts, a passing person saw the pine nuts falling on her head and said, "Is it a squirrel?"
Like Christopher, there were no imaginary friends. I actually did a lot more shit, but ... I can't say a bit here (laughs)
The theme of this movie is "look for happiness". What kind of "GLAM (attractive and happy)" time can you do every day?
Actually, I made "time to do nothing" according to Pooh's advice. Just take this off for about nine months after you finish this film. If you were a former person, not doing anything for so long or not working was a very challenging thing. But I was really able to spend some time.
I'm originally a hobbyist, but ... I like riding, collecting and tweaking old motorcycles. I love bikes anyway. From there I like old cars. In fact, I bought the car that Evelyn was driving for this work. Everyone laughed a lot, but for me it was a car that smelled like a scent. The skin and the oil all smelled really good.
I really wanted this car, so I talked to my Disney and bought it. Just arrived at Ross's house two days before coming to Japan.
Until now, I spent most of my time hobbing between my work, but this time I had plenty of time. It was a very happy time. I'm starting to shoot my new work in September, but I enjoyed the time when I wasn't doing anything so I was able to get into the work mode and I was a little worried.
Next, we interviewed Paul Rudd for his movie Antman and The Wasp.
Comments, questions or feedback? Email us at [email protected].