Day in my life vlogs may seem boring. After all, these are just people going about their lives. But with the increasing number of such videos being uploaded on YouTube that get an average of 3.59 million views every year, we can't deny that there's an audience for this type of content. We spoke with Singapore-based vlogger Alicia Santoso to get an insider take on the vlog genre and dissect its appeal among the online audience below.
Finding interest in the mundane
20-year-old university student Alicia Santoso's day in my life vlog as a Shopee intern (her very first public video) made her channel grow in under a year. "When I posted that I actually never thought much about it, I just wanted to vlog for the sake of memories and to share my experience as an intern with others," she shared.
Day in my life vlogs cover a variety of topics since there's a variety of lifestyle cultures in other countries and jobs too. For example, while the job of a software engineer in Los Angeles may be similar to a software engineer in Singapore there are still some differences in their workflow and thought process. In that sense, it taps into the voyeuristic quality of vlogging while also keeping it relatable. Curiosity drives people to click on the vlog and the relatability keeps them watching and engaged.
"In the comments section, people were saying that the video was interesting," Alicia recalled. "I think it's because no one has done an internship video on Shopee before. Some shared their own experiences of working at a startup or tech company, both the good sides and also the struggles, and some asked for advice on how to apply."
Variety is key
There are several types of day in my life vlogs, but the two main "categories" are the chatty lifestyle videos and the silent ones. Alicia counts lifestyle YouTuber Michelle Choi and silent vlogger Rhea Y. as a couple of the content creators she follows. "I found it interesting to see how other people go about their daily routines and I wanted to try to do one for myself."
Some would show how they organise their homes or how they spend a day as a resident in a certain city. Others show their workdays, spilling some industry knowledge to help those interested in the same field. Some vlog their days living alone in the pandemic or, like Alicia, reveal the day-to-day life of a student. Others highlight productivity while others will choose to film an "aesthetic" version of their life.
"For example, I get so intrigued when I see someone from Japan doing her morning routine, or someone from Malaysia showing what they eat in a day," Alicia said, adding that you can learn a lot about different cultures and lifestyles just by watching enough of these videos.
Some of it is in the editing
We do have to keep in mind that videos, even raw ones like vlogs, are edited to suit a certain vibe. Day in my life vlogs are typically calm, a contrast to the hustle and bustle of reality, but others can be upbeat and motivating depending on what suits the topic of the video.
"Some of the common feedback I get is that my videos are aesthetic, have calming vibes, and sometimes even motivating! And I'm very happy to hear this feedback as that's the direction I'm going for," Alicia said.
It can be quite a hard feat to keep that relaxed atmosphere since even a short 10-minute vlog condenses hours of the vlogger's day. "I try to record about 70-80% of what I do in a day to keep the video as accurate as possible," she explained. While she does cut out activities like hours of studying, she tries to include most of her day as possible. This adds a sense of spontaneity and realism to the video.
For more thematic vlogs, like her interning days, Alicia says there's some rough planning involved. She considers including aspects like doing an office tour and deciding what parts of her job she can show or talk about on camera.
Keeping things interesting
Since there are a lot of day in my life vlogs already uploaded on the Web, those interested in doing the same type of content constantly have to think about what makes their lives interesting. Alicia isn't unfamiliar with the feeling. "I do feel the pressure to be interesting while vlogging and I do get worried if people think that my vlogs are boring," she shared.
On days when she's not feeling 100% positive or upbeat, Alicia tries to keep it real by picking up the camera and vlogging anyway. "I think it's alright to share with your viewers if you're feeling down because it's only natural that people have their ups and downs," she added. She also shared that in her own experience as a viewer, she sometimes can relate more with YouTubers who share their sadness and concerns with their audience.
Ready to get started?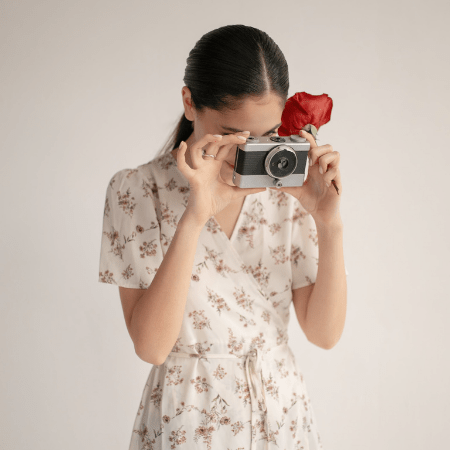 While it may sound intimidating to join the fray, day in my life vlogs may be a good place to start for budding vloggers. "I think anyone who is able to provide value for others, and show it in a presentable way have the potential to become a daily vlogger," Alicia explained.
As long as you have a decent camera, lighting, and audio — as well as your winning personality, of course — you can dip your toes into this form of content. "Provide value. Show something educational or something new that others have not seen before. Having a catchy personality or unique editing style helps a lot too!"
(Cover photo from: Aiony Haust via Unsplash)
Check out these up-and-coming local fashion YouTubers.
Comments, questions or feedback? Email us at [email protected].