As a French ready-to-wear and leather luxury goods brand, CELINE might not be the most accessible or attainable brand for Gen Zs and millennials, but it's very much on track towards becoming one of the most desirable luxury brands amongst the young, affluent and fashion-conscious crowd.
Apart from officially appointing BLACKPINK's Lisa as their Global Ambassador in September, the brand's recent Women's Spring/Summer 2021 collection — which was broadcasted live earlier today — further solidified its efforts in learning to speak the language of this new crop of potential consumers.
With a special extended version of the Tik Tok-famous track 'I Like Him' by American rapper Princess Nokia playing on a loop in the background, the 13-minute-long catwalk showcase captured models strutting down a bright red running track in Stade Louis II, Monaco in cool, 'bourgeoisie-athleisure' outfits. Almost every outfit was completed with sunnies and a baseball cap or a bucket hat. And although the collection included a handful of gorgeous beaded evening dresses, they were styled with high-top sneakers instead of fussy fur shrugs. This is new-gen luxury, according to the brand's Creative, Artistic and Image Director Hedi Slimane.
Now that we've brought you up to speed on our keynotes from the CELINE Women's Spring/Summer 2021 collection, here are our six favourite looks from the collection, along with six fashionable female celebs who would look ace in them.
Kaia Gerber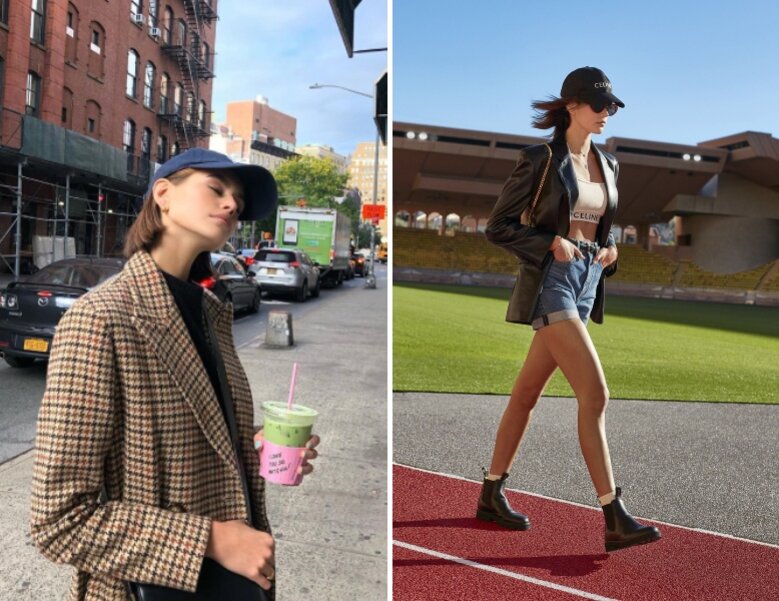 Kaia Gerber's look on Kaia Gerber. No, your eyes aren't playing tricks on you. Kaia Gerber was one of the models chosen to walk down the red running track in the brand's latest womenswear collection. Furthermore, she was also featured in the brand's teaser video.
The 19-year-old American model subscribes to a more laid-back, sporty style which often consists of baseball caps, fuss-free blazers and cosy sweaters. As such, we'd love to see her out and about (in Los Angeles with her new beau Jacob Elordi, perhaps?) in this leather blazer and denim shorts combo, which looks effortlessly on-trend at the moment.
Koki Kimura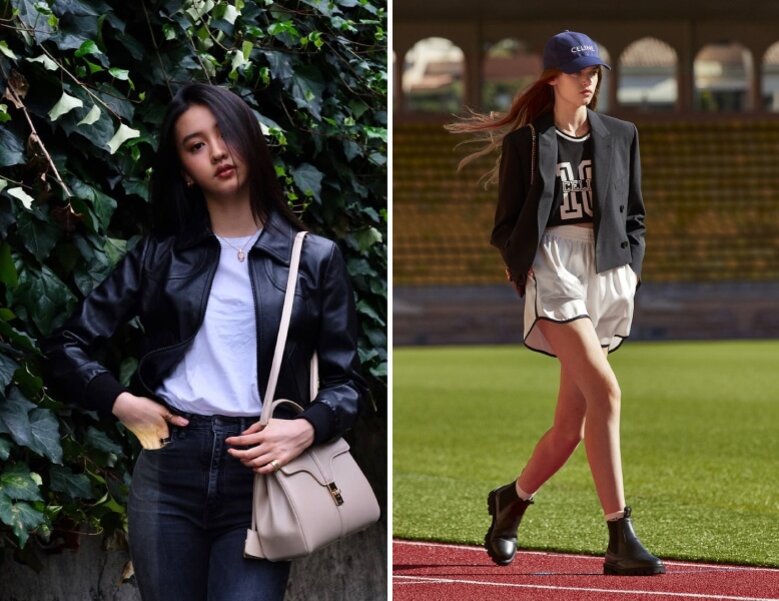 17-year-old Japanese model and songwriter Koki Kimura may be blessed with the most gorgeous, gentle features, but she's a versatile fashion chameleon who never fails to turn up her charm and bold confidence in front of the camera.
While she looks perfectly pretty in feminine ensembles, we'd be more excited to see how she would rock more androgynous outfits, such as the above basketball jersey-meets-boxy blazer look as shown above. Do you think Koki has the chops to pull this off?
Lady Gaga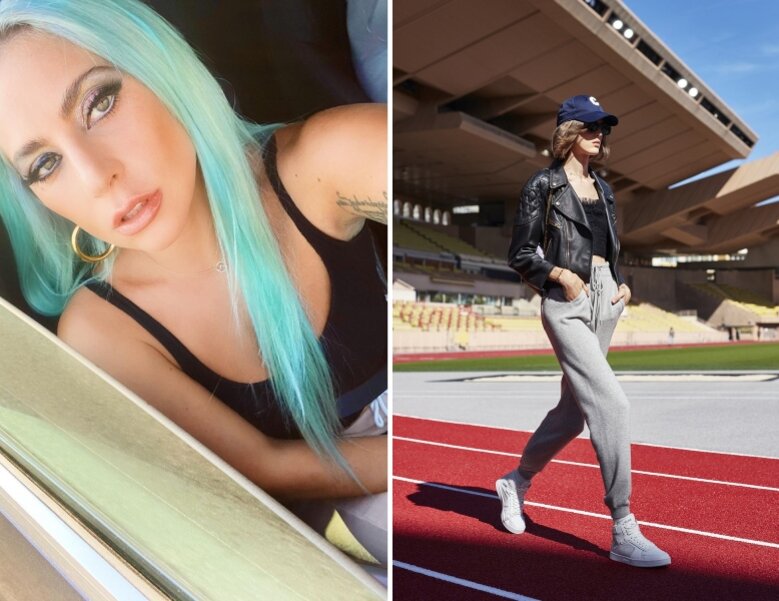 Mother Monster Lady Gaga may have worn some of the most outlandish, OTT outfits on stage, but she's very much like the rest of us on off-duty days — basic tanks and grey sweatpants? Yup. Lady Gaga's relationship with CELINE goes back a long way back, with her being the first celebrity to wear Hedi Slimane's first-ever handbag for the brand in August 2018.
Given her affinity for the brand and for all things comfortable yet classy, we believe Lady Gaga would look fantastic running errands in the above look, which features a quilted motorcycle jacket, a camisole top with tulle details and Gaga's go-to luxe sweatpants. (But only after she's grown tired of living in the brand's roomy pastel pink hoodie, though!)
Lisa from BLACKPINK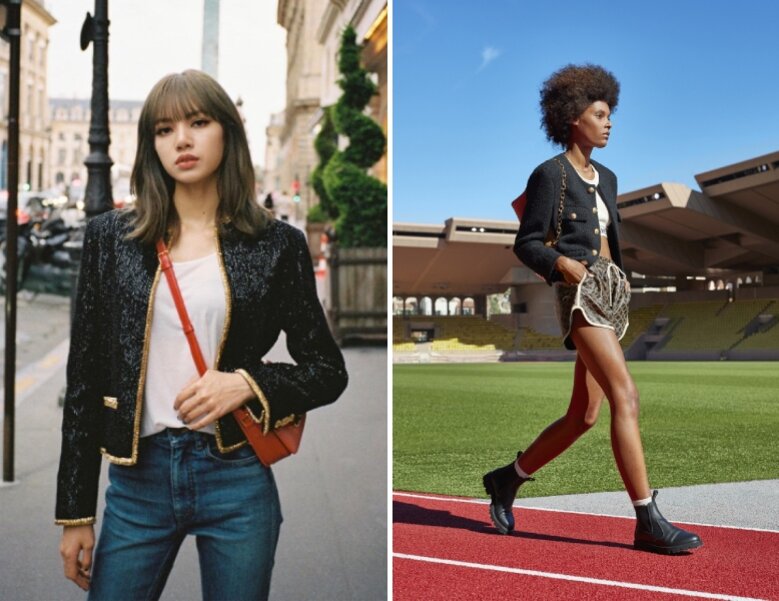 K-Pop princess Lisa from BLACKPINK is a true CELINE girl through and through, hence we have no doubt that she would rock every single outfit from the collection with ease. However, if we had to narrow down to only one look which we'd love to see her in, it would have to be the tweed jacket, ivory sports bra and silky-looking sweatshorts get-up as shown above.
This stems from our fondness for her particularly strong look, which she wore when she attended the brand's Paris Men's Fashion Week showcase in June 2019. It consisted of a fancy black outerwear piece and a striking red purse as well.
Nadine Lustre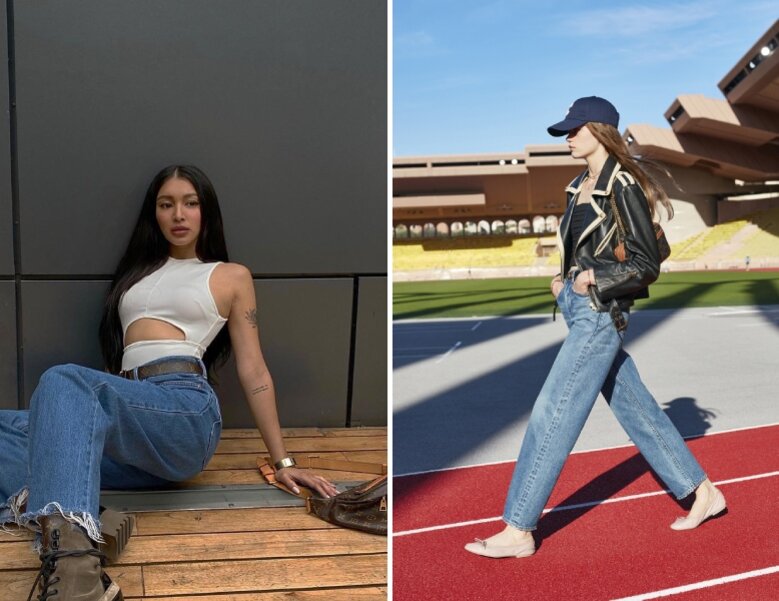 Will the queen of luxe laidback looks, please stand up? 26-year-old Filipino actress and singer Nadine Lustre has the most gorgeous ebony tresses and we believe her minimalist wardrobe is as lust-worthy too. When she's not busy lounging by the pool in a matching swimsuit, Nadine is also seen in a variety of athleisure-inspired pieces that ooze style and confidence. We love how she has the ability to make old-school denim jeans look incredibly fashion-forward and current as well.
For her next gallery date, we envision Nadine in the above look by CELINE as it has some, if not all, of the style elements she usually gravitates towards. This includes the designer monogrammed shoulder bag, the vintage-inspired jeans and the primarily black, white and cream colour palette. Is this look Nadine Lustre-approved? We hope so!
Rainie Yang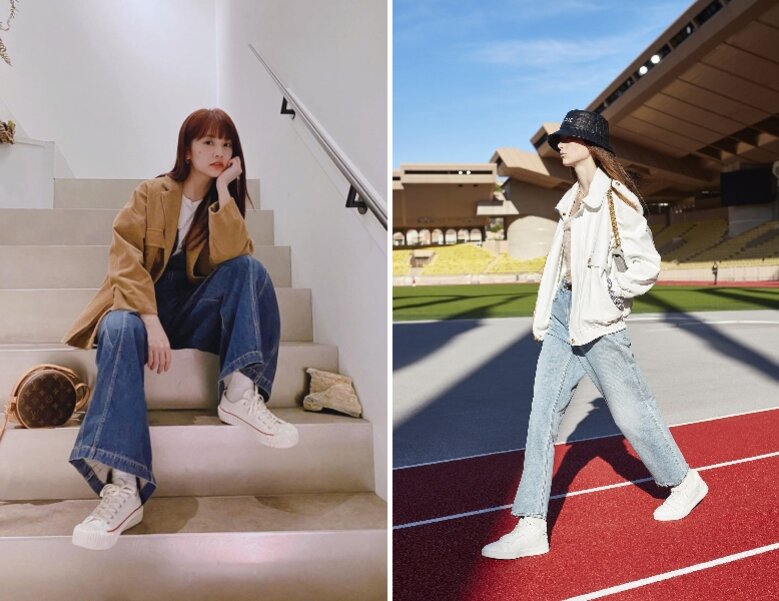 In our humble opinion, renowned singer Rainie Yang has one of the best off-duty styles amongst Taiwanese female celebrities; she's always experimenting with different cuts, silhouettes and colours in her outfits. For those of you who are unfamiliar with the ballad queen, all it takes is a quick look at her Instagram for you to discover plenty of cool OOTD shots of her in the latest designer pieces.
We would be thrilled to see Ms. Yang in the crisp CELINE look as shown above; we believe it's very much in-line with her personal style. Rainie never passes up the opportunity to rock a beret, a baseball cap or in this case, a bucket hat as part of her daily ensemble. Plus, the 36-year-old artist appears to be a fan of CELINE as well; she's been spotted toting around the brand's iconic handbags, including the Triomphe bag and the Cabas tote.
Which other celebrities would you have added to this CELINE SS21 wishlist as well?
(Cover photos from: CELINE, @lalalalisa_m and @rainie77)
Ready to be a Hallo-Queen this Spooky Season? Here are a few new pop-culture costume ideas to help you get started.
Comments, questions or feedback? Email us at [email protected].