Amazon Prime's new Cinderella movie starring Havana hitmaker Camilla Cabello gives the classic story a new spin. Just when you think you already know the tale — the evil stepmother and evil stepsisters, the glass slipper, the fairy godmother, and of course, the happily ever after — a quick look at this film's trailer will surely change your mind. How, you ask? We breakdown Camilla Cabello's Cinderella trailer below.


It has a star-studded cast and a great production team behind it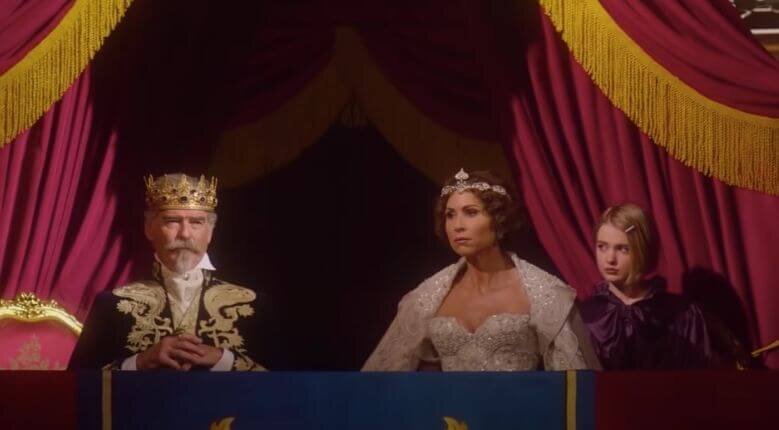 Camilla (Ella/Cinderella) isn't the only familiar face you'll see in this film. Idina Menzel (
Wicked
Broadway star and voice of Elsa in
Frozen
) takes the role of the stepmother, Vivian. Pierce Brosnan (
Mamma Mia!
) plays the kingdom's King Rowan. Nicolas Galitzine (
The Craft: Legacy
) is the dashing 'Prince Charming' Robert. James Corden (
Into The Woods
), who co-produced the film, also makes an appearance as the human form of one of Ella's mice friends. And, of course, how can we forget Billy Porter (
Pose
) as Fab G (a.k.a. the film's fresh take on the story's iconic fairy godmother)?
But if you think that's it, it's also interesting to note that the music production team behind this adaptation is the same one from the
Pitch Perfect
series. The film is said to include covers, as well as original songs in its soundtrack. This makes it even more exciting considering the lineup of singer-slash-actors in the cast. It would be a shame not to have a duet between Idina and Camilla, don't you think?
Ella wants to become an established dressmaker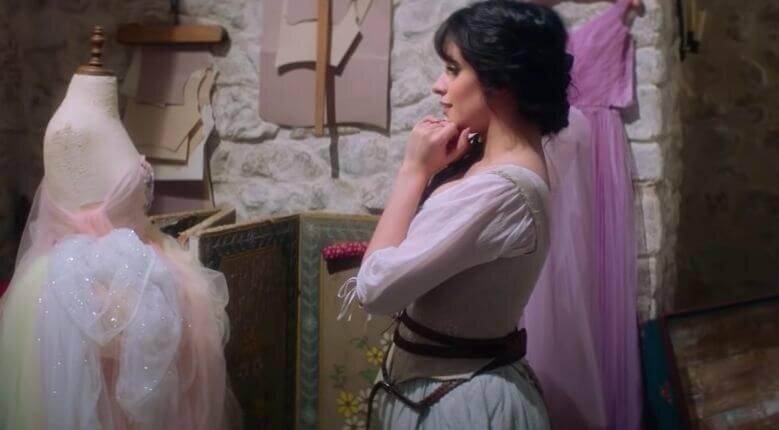 Amazon Prime's Cinderella — erm, Ella — isn't just skilled in housework but also in dressmaking, just like her previous versions. However, in this version, she wants to take her dressmaking skills to the next level and actually establish a business out of it. Because of this, she's looked down upon not just by her stepmother and stepsisters but almost the entire town for having a dream beyond her means. Still, we see Ella saying she'll pursue her dreams countless times in the trailer. It definitely reminds us of Belle's song Little Town from
Beauty And The Beast
seeing that Ella seems to also be sick of her 'provincial life' in one part of the trailer. Talk about a nice reference!
Ella's relationship with her stepmother seems less antagonistic and more understandable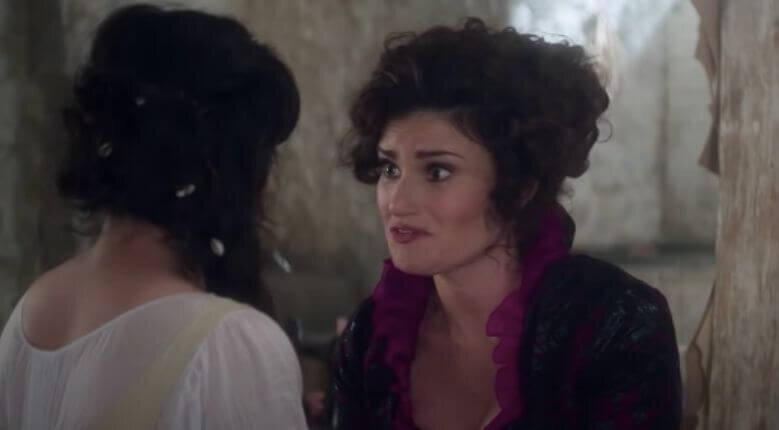 Cinderella's stepmother in almost all the previous adaptations of the story always takes an antagonistic role. But it looks like that's about to change in this 2021 version. One scene in the trailer suggests that Ella's stepmother actually urges her to marry the prince instead of locking Ella up to have her other daughters do it. She's also seen desperately convincing Ella to do it to ultimately save their family from financial troubles. While her intentions are still not 100% clear at this point, it seems like Idina Menzel's take on the character will be given more depth in this version and we can't wait to see it.
Cinderella's relationship with the prince takes a backseat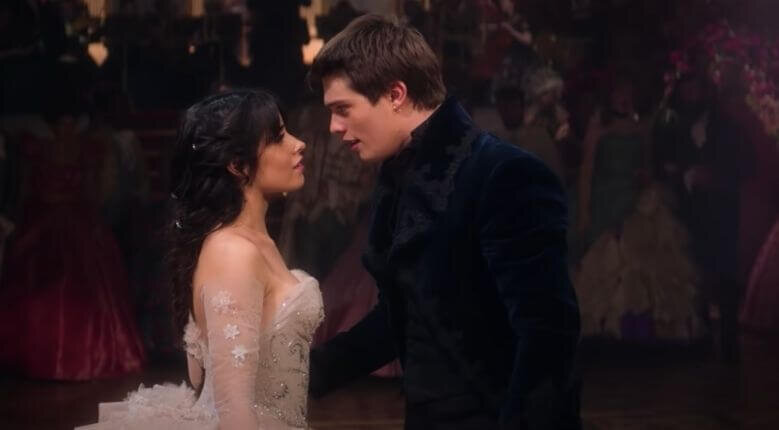 Cinderella and the prince falling in love when they meet each other at the ball is the pivotal moment in this classic tale. But that's another plot point this
Cinderella
2021 version is trying to revise. Much like her refusal to agree to her stepmother's wishes, Ella is also seen rejecting the prince's proposal in the name of pursuing her dreams. Is romance really not in the cards in this version? Or will Ella find a good balance between both? We'll have to see the film to find out. Either way, we're all for an empowered heroine who takes charge of her choices.
The film is comically self-aware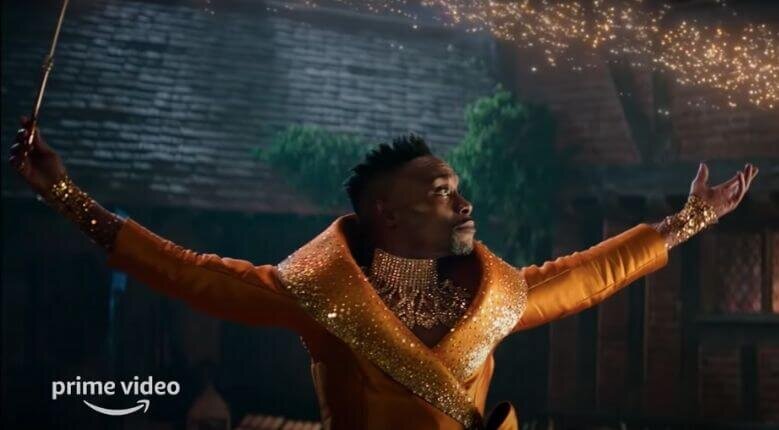 Musicals can be really funny considering how characters just burst into song in the middle of a scene. And most of the time, films in this genre don't acknowledge it because that's simply how musicals work. But from the snippet of Ella and Fab G's exchange in the trailer, it seems like this film is comically self-aware that it's a musical. Ella comments that she was just singing about her ruined dress (and evening) just before Fab G arrived, giving us quite a few laughs already. The whole transformation scene teased in the trailer also had a lot of smart jokes in it, assuring us that this new
Cinderella
film is really not like the others we've seen before.
The film starts streaming on Amazon Prime this 3 September 2021.
(Cover photo from: @cinderellamovieofficial)
Comments, questions or feedback? Email us at [email protected].