Today's full of surprises. Let's start with the most exciting of all: the Cinderella remake starring singer-songwriter Camila Cabello is now officially in the works. In the beauty department, the highlight reel is focused on sustainability and innovation: cosmetic conglomerate Amorepacific opens its first Green Tea Probiotics Research Center and L'Occitane kickstarts a recycling program.
The fashion industry also has its fair share of noteworthy happenings. Over at Cambodia, the GMAC (Garment Manufacturers Association in Cambodia) expresses concern and dissatisfaction after the European Union partially suspends the EBA (Everything But Arms) agreement which puts textile workers at risk of losing their livelihood. On a lighter note, tennis player Naomi Osaka launches her first ready-to-wear collection in collaboration with Japanese fashion label ADEAM. Ahead, more details on these updates.
A peek at Cinderella remake's production
It's official: the latest Cinderella remake is now in production. Earlier this month, Kay Cannon, the director of the upcoming film, posted about the first day of shooting. Lead star Camila Cabello also confirmed that she's currently in London working on the movie. Most recently, Billy Porter, who will be playing as the Fairy Godmother has also arrived on the set. It's been a while since we had updates on this much-awaited movie so it was a treat to see the cast sharing sneak peeks behind the scenes. To recap, Cinderella is slated to be released in February 2021 and will feature musical numbers — some of which are co-created by Cabello herself. We can't wait for this to hit the theatres!
Amorepacific Group opens Green Tea Probiotics Research Center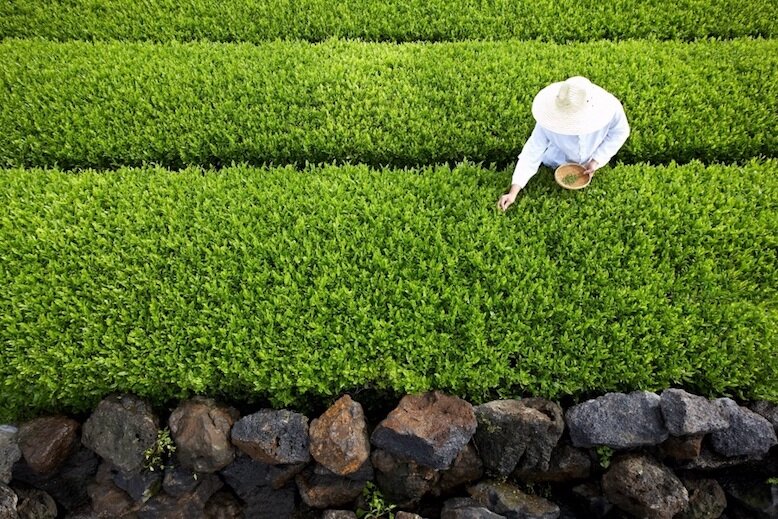 Amorepacific is cooking up something (Photo from: Amorepacific)
Amorepacific is upping its game by opening another research centre. This time, it will focus on the study of lactobacillus newly found in Jeju organic green tea garden as a potential powerful ingredient to be used in "health food, cosmetics and other fields". Yup, it looks like the beauty conglomerate that brought us brands like Etude House, Innisfree, and Laneige might be dipping its toes in wellness and maybe even food production. Who knows? The new Green Tea Probiotics Research Center opened just months after the Anti-pollution Research Center and the Sulwhasoo Herbal Medicinal Science Research Center started operations. One thing is for sure, we can expect great strides in beauty innovation soon.
L'Occitane kickstarts recycling program
For the last few months, there have been some big talks about levelling up sustainability efforts in the beauty industry. Sadly, most of it is just that — talk. Not with L'Occitane. The French beauty brand just kickstarted a recycling program. Bring back all your beauty empties, no matter which brand it is, and you'll be rewarded.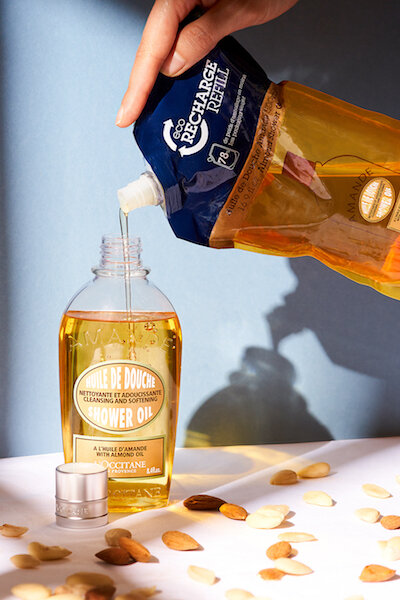 In Singapore, L'Occitane is the first beauty brand that has begun accepting empties from any other cosmetic label. For every 10 beauty empties donated, you can get travel-sized products. Got a lot of empty beauty packaging just sitting on your vanity? Send them over at L'Occitane and you'll be able to earn gifts worth SGD100. Good habits are truly rewarding, isn't it?
Cambodian textile workers may soon lose their jobs
If you've recently shopped at a fast-fashion stall, you may have noticed that most garments are not anymore made in China or Bangladesh, but in Southeast Asian countries namely Vietnam and Cambodia. However, this may soon change.
The European Union is currently making a move to partially suspend an agreement that allows EU countries to import products from Cambodia, free of tariffs and quotas with the exception of arms. This means that Cambodia's garment industry will be hampered, and as a result, hundreds of Cambodians — including those women who depend on the industry — may lose their main source of income.
At the moment, fashion retailers like H&M and Adidas are already reviewing supply chain operations in Cambodia, according to Nikkei Asian Review. As a consumer, what is your stand on this?
Naomi Osaka launches her first RTW collection with ADEAM
Tennis player Naomi Osaka just collaborated with ADEAM to release her first ready-to-wear capsule collection. In case you haven't heard of ADEAM, let us spell out for you how awesome this Japanese label is. It's founded by Hanako Maeda, a designer hailing from Tokyo who designed custom-pieces for several big names like Michelle Obama and Anne Hathaway. She even has a handbag collection with luxury department store Bergdorf Goodman. The ADEAM x Naomi Osaka collection is scheduled to launch this coming August on ADEAM's website. Our carts are ready!
(Cover photo from: commons.wikimedia.org)
Missed updates from earlier this week? Catch up here.
Comments, questions or feedback? Email us at [email protected].