Updated: The Singapore launch of the McDonald's BTS Meal will launch on 21 June instead due to heightened COVID-19 measures. On the bright side of things, McDonald's has recently confirmed that the collaboration will include BTS merchandise.
From Harry Styles narrating a bedtime story on the Calm app (that *actually* sounded like music to our ears) to debating whether or not to "Croc" or drop Justin Bieber's signature Drew House goods in Crocs form, there's always a fun, unexpected celeb-brand partnership that's waiting to happen and we're here for it.
Speaking of which, the Big M (a.k.a McDonald's) recently announced that it will launch a special "BTS Meal" in nearly 50 countries, including Singapore from 27 May and the Philippines from 18 June. The meal will include 10-piece Chicken McNuggets, medium fries and Coke as well as two dipping sauces.
#AD #McDonalds #BTS https://t.co/h3jJNZ4uWM

— BTS_official (@bts_bighit) April 19, 2021
"What's so special about it?" you might wonder. Well, fans have been speculating that the collaboration will also come with limited-edition BTS merchandise, looking at how McDonald's' collab with rapper Travis Scott included a McNugget-shaped pillow. Official details have yet to be announced, so we'll be keeping our fingers crossed. Until then, we decided to put our creative thinking caps on and dream up other celeb-brand partnerships we would love to see in the near future.
Ariana Grande's "7 Rings" jewellery & tattoo parlour pop-up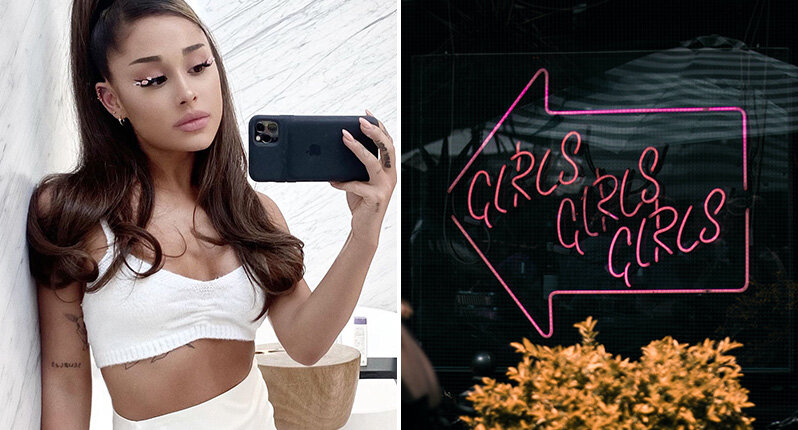 In her #1 single titled 7 Rings, Ariana Grande opened with the lyrics "Yeah, breakfast at Tiffany's and bottles of bubbles / Girls with tattoos who like getting in trouble" — which had us thinking about what a jewellery-tattoo parlour would look like if it were run by Ms Grande.
After all, the petite 27-year-old is quite the tattoo enthusiast herself, seeing how she has over 50 of them to date. And then there's her fondness for diamonds and the finer things in life as well. Although this dream celeb-brand collab is unlikely to happen in the near future due to COVID-19's health and safety measures, we remain hopeful that it'll become a reality someday.

BTS' RM's curated list of Goodreads recommendations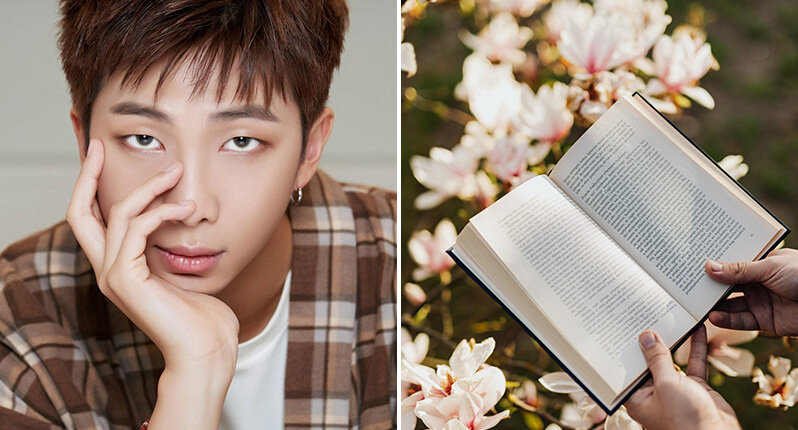 The leader of BTS is known for his fluency in English and for penning most of the genius lyrics featured in the group's chart-topping hits. However, to his fans, he's also a laidback guy who enjoys admiring contemporary art, taking care of his plant babies and curling up to a good book.
If there's one meaningful hobby that many of us ought to re-kindle our love for during this pandemic, it'd be to lose ourselves in the wonderful world of literature, don't you think? The possibility of Namjoon bringing this wish of ours to life isn't far-fetched at all in our humble opinion, given how actor and director Reese Witherspoon's @reesesbookclub has over two million fans to date and this being an authentic, educational initiative rather than for profit.
Premium "Nicki Minaj rap" feature on Waze navigation app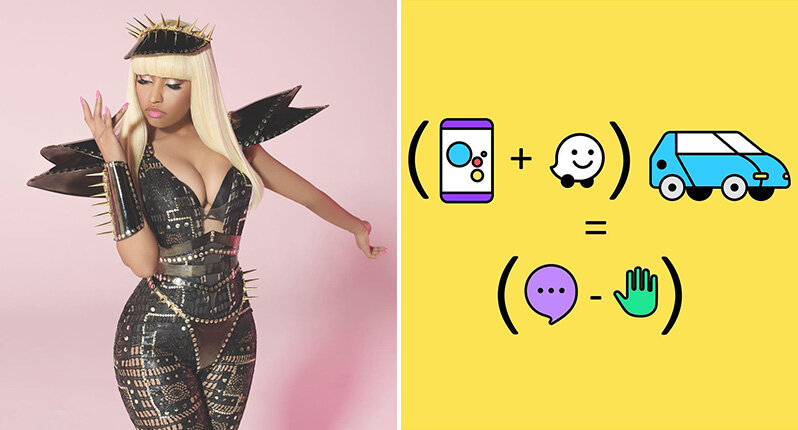 "The thought of Nicki reading out the traffic directions sounds super fun to me," shared Features Writer and Campaign Executive Amanda. Plus, after getting a hilarious taste of fellow female rapper Cardi B as our virtual assistant (thanks, Amazon Alexa's viral Superbowl ad), we'd say that anything is possible at this point.
Just imagine the Harajuku Barbie herself rapping, "Twurn riiiight to the corner sizzy" as you approach a junction — wouldn't it be cool? We have no doubt that Nicki's catchy freestyle verses and distinct voice will keep you alert and entertained as you Waze your way to your next destination.
Limited-edition "Lizzo x Essie" nail polish collection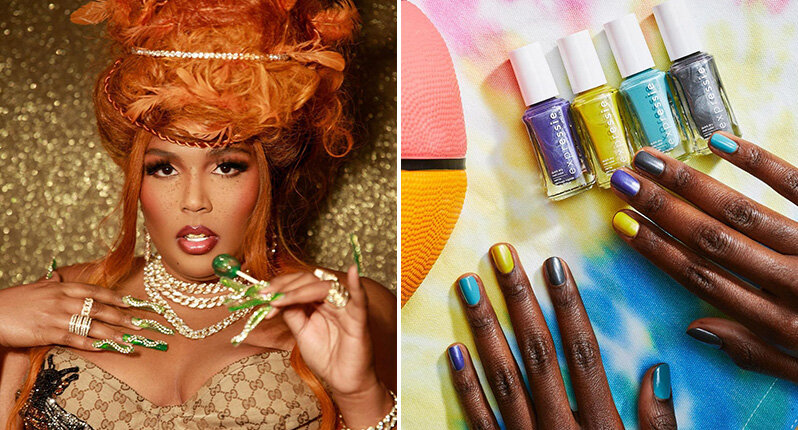 "Lizzo's nails are always on-point! So I reckon a nail polish collab with the singer would be so fun. It'd also be awesome if the shades in the collection were named after fun and uplifting mottos since she's so body-positive!" shared Features Writer Alyana.
Lizzo, if you're reading this, here are two that we've come up with so far: "Orange Juice", a bright tangerine shade that celebrates your cheerful personality while paying homage to your hit song, Juice and "Make It Clap", an everyday peachy (emoji pun intended) shade to celebrate what our mums have blessed us with.

Fun, dreamy photos filters designed by IU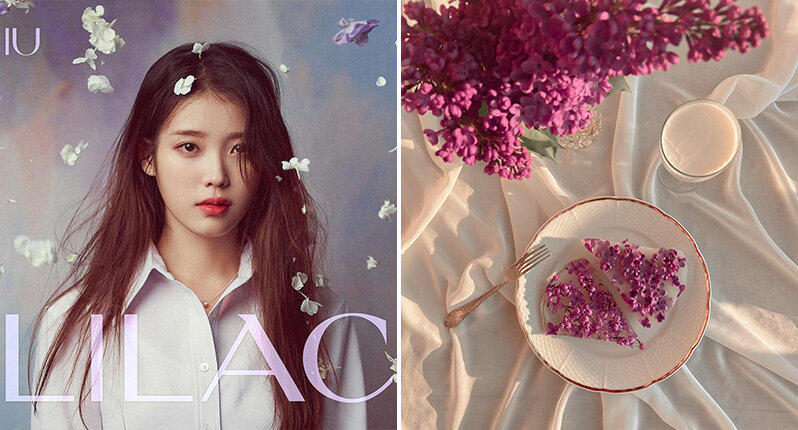 South Korean singer-songwriter IU never fails to charm us with her soothing vocals, fashionable sense of style and down-to-earth personality. And if you haven't noticed, her music videos are often #pinterestworthy too. Take her latest music video for her lead single LILAC as an example; it features her in pretty purple ensembles as she travels in a pastel-coloured train. There's also her 2017 song Palette, which stars her in soft, minimalistic-looking settings.
With this, we'd love to see IU's distinct aesthetic being translated into a collection of phone filters and backgrounds that feature a few of her favourite things, such as the colour dark purple, palettes and handwritten lyrics.
What's your dream celeb-brand collaboration?
(Cover photos from: @bts.bighitofficial and Karolina Grabowska via Pexels)
Next, discover the true story behind the upcoming film House of Gucci, which stars Lady Gaga and Adam Driver.

Comments, questions or feedback? Email us at [email protected].