People who spend time and money on their hobbies and interests are often met with judgement. In this series, we give an unprejudiced look at pursuing things simply because they bring joy to the soul.

In an age where online forums, review videos, and comments sections on different platforms are open to anyone, joining a book club — or an online book club during this period of social distancing — may seem passe. But you'd be surprised by how much some book clubs in our region have been thriving. Regular gatherings, growing communities, deeper relationships with books and literature — they have them all. This made us wonder: what drives this type of passion and how do these people's collective journeys extend beyond the pages of their individual stories?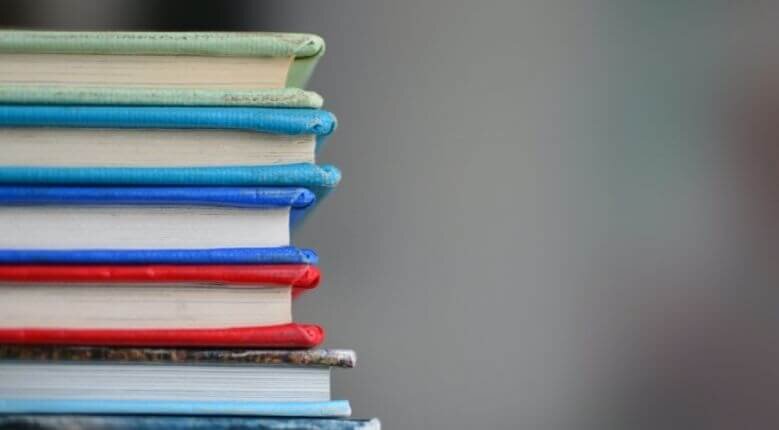 For one, books have always been a part of our lives, be it for education or leisure. And while, technically, books are only paper bound together by a spine, most of them hold a special meaning to some people because of what they stand for. Books also offer vast perspectives beyond oneself. At times, they offer a momentary, yet healthy, escape from reality. And even if reading is an individualistic activity, for some people, it's a lot more gratifying to make it a shared experience. In certain cases, there are even those who go the extra mile for their love of books.
With this, we decided to explore book club culture with KB from
Bookbed
(PH), Aaron from
Queer Book & Movie Club SG
, and Melissa from
Books & Beer
(SG). Come along as we chat about finding the right books, the challenges one can face during book-hunting pursuits, and building these sanctuaries for fellow book lovers.
Chapter One: The Beginning
Book clubs don't just happen overnight. As with any great origin story, they start with vision. For Books & Beer's Melissa and her co-founder Eileen, it was to extend their love of books to their circle of friends in 2011.
"Some of our friends were uninterested," shared Melissa. "So I ordered a carton of beer and organised a hotdog party to entice them — and it worked! That was rather successful, with 11 attendees on short notice. Eileen, who unfortunately couldn't make that event, wanted to take it to new heights, so we decided to approach café-bars and concept stores to host us."
KB and her team started Bookbed in 2010 as an online secondhand bookstore that later developed into a book club in 2014. They advocate for
#ReadingNation
, an initiative that encourages reading and creators behind literary works of all forms.
"We do our best to encourage a safe and free space for all our readers," said KB. She explained that they never assign titles but rather go with themes to allow flexibility. Some even bring in their thesis or research papers to discuss.
Meanwhile, Queer Book & Movie Club SG's Aaron, who was formerly working in New York, decided that he wanted to "create a safe space [to] talk about LGBTQ issues" when he came back to Singapore in 2010.
For Aaron, the idea of a book club isn't just to share opinions and ideas, but rather "to form a community that people can rely on and find help if they have any personal problems. This is different from internet forums where people may be nasty to each other," he said.
Chapter Two: How Do Book Clubs Work?
On the surface, book clubs work as we expect them to be. There's an assigned title or theme, people read books, and then the discussion comes after. However, there's more to it than just a cycle of activities.
Bookbed also hold book and art drives and host reading and writing sessions. This helps to encourage continuous love for literary works and puts emphasis on the importance of reading and creating in today's fast-paced lifestyle.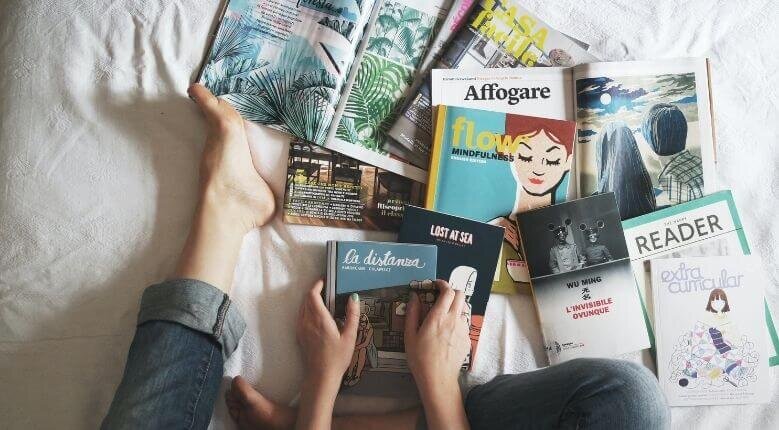 Books and Beers do a travelling book swap, which is hosted in varying cafes and other commercial establishments in Singapore (safely during this period, of course) to support local businesses. They also support causes like sex workers' rights; they hosted a fundraiser in 2019 for
Pink Dot Singapore's PinkFest
, with Juno Mac and Molly Smith's
Revolting Prostitutes: The Fight for Sex Workers' Rights
, a book 'about prostitution written by prostitutes,' as the centerpiece of the event.
Queer Book & Movie Club SG creates "intellectual stimulation" and open discourse against discriminatory remarks. They also open the floor to works that may contain discriminatory themes or are from controversial creators and discuss what might have influenced these.
Since all three book clubs were founded by likeminded people for likeminded people, they didn't encounter too much criticism about how they do what they do. But it's not all rainbows and butterflies, of course.
Chapter Three: Expanded Adventures, Finding Treasures, And Constantly Finding The Will To Explore A New Storyline
KB shared that finding a crew that will help you with your adventures is necessary to keep the tale alive. Bookbed wouldn't be able to last a decade without the "flexible, good-natured, and patient people" that they've encountered over the years.
As for the most 'outrageous' thing she or any person in their book club has ever done for books or their group, she said: "To be frank, these are all very common to us readers. But my top-of-head answers are: shelling out money that is way more than what is appropriate or necessary, staying up all night to read and spending all day to mull book feelings, redesigning home space to make way for more bookshelves or storage, building a travel itinerary only filled with book stops, declining a social invite to read instead, et cetera."
Still, she emphasised that people who share this same interest simply understand these "silly things we do for love" because it's more of a norm if you're into this same hobby. In the end, it's not about money or time or effort spent, it's about the passion.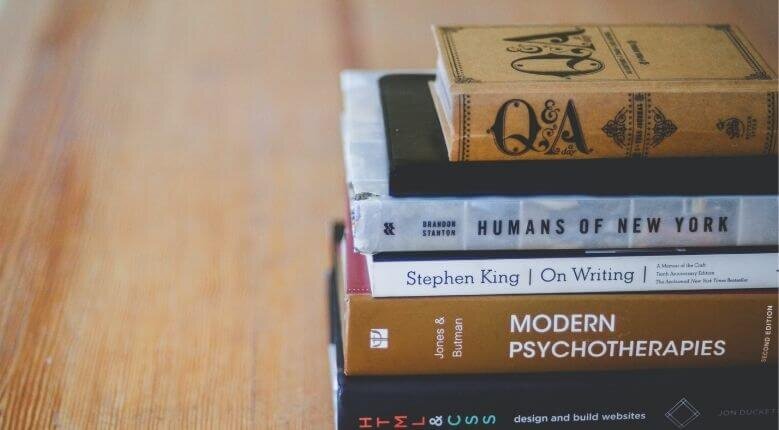 For Melissa, stories that branch out from their book club sessions definitely make the experience more fulfilling.
"Someone once brought down a complete collection of Shakespeare's works," she delightedly shared. "Participants also quite often find interesting items used as bookmarks, including travel or movie stubs. But the one that takes the cake is a rare note that Eileen found in a book."
Similar to Melissa and KB's story, Aaron said that at the end of the day, sharing the experience with people who give this hobby a sense of belongingness and community is the foundation of their book club.
He highlighted: "Nothing extravagant but Raj (one of their book club's core members) is very kind to host the book club at his place. He makes food for us according to the book. So if we are reading a Mexican author, we will eat tacos. If it's an Italian author, we have pizzas. Much of the book club's success depends on Raj's generosity since it's free for people to attend the sessions."
However, there was a point when Aaron's experience took a detour.
"Not really concerning books, but as you know, Singapore has
anti-gay laws
," he explained. "Once, a journalist from a tabloid newspaper went undercover to investigate our book club. He came to the book club to check us out. But luckily, our book club is pretty staid and aboveboard. He didn't discover anything salacious and we didn't make it into the papers. I only knew about his occupation when I checked his Facebook profile."
Still, it didn't faze them to push for their purpose and continuously grow their community built around their common interest.
Aaron said: "We rotate the themes each month: gay books, lesbian books, and BTQ (bisexual, transexual, queer) books. Anyone can suggest what books to read as long as the book can be found in Singapore's National libraries. This is because we want books to be accessible to all our members and it is free to borrow books from the national libraries. The only rule in this book club is we steer away from any discriminatory remarks against gender, race, disability, sexuality, etc. If the book itself is discriminatory, we ask questions about why the author thinks this particular way."
Closing The Book… But There's More To Come
The pandemic has certainly changed the way each of these book clubs operates. Now, they have to navigate through connectivity issues, keep sessions virtual if not socially distant, and do book swaps online. While it's still fun and productive, they all agree that sharing food and drinks while discussing inspired themes feels a lot more warm and invigorating when done in person. But they will continue their story.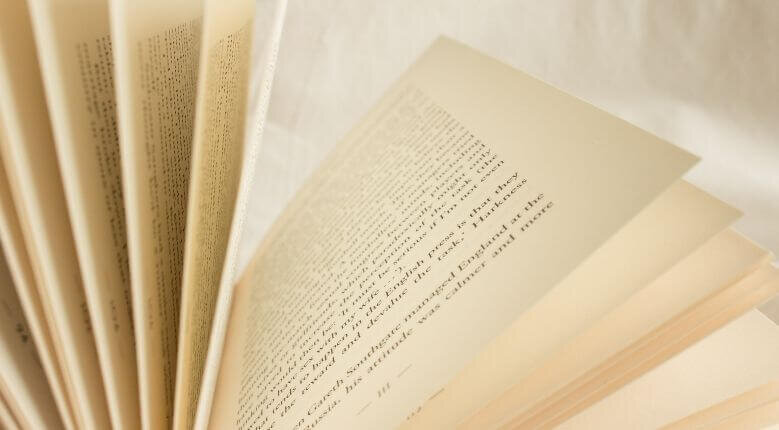 "It gets tiring," Aaron said, considering they've been doing their book club for more than a decade, "but it's really our passion for reading that drives us."
"We meet new people, inspiring people who make us want to continue organising Books & Beer," added Melissa. "We also get first dibs on interesting books when our participants bring them down!"
KB said that, ultimately, book clubs thrive and survive because they are no different from people who pursue any other type of hobby or passion. At their core are their hearts that drive them to do it.
"We do the best we can, ask for help when we need it, and enjoy our adventures — a lot like that happens when we read and create stories."
Got you inspired to pick up a new book this week? Here are some motivational titles for you to consider.
Comments, questions or feedback? Email us at [email protected].