Days of physical isolation have got you mindlessly searching for interesting shows to watch? This time around, why not binge on something closer to home? Streaming platform Viu has a wide array of titles from the region worth your watch. And ahead, we list down some Asian dramas that are perfect for your at-home binging.
Good Doctor
Done binging both the Korean and American versions of Good Doctor but still itching for more? Those who love the famed series should definitely not miss the Japanese remake. Like its other iterations, this one follows a pediatric surgeon (here, it's Minato Shindo) with savant syndrome. Day to day, he solves complex medical cases with his genius-level memory but faces difficulty communicating with others. Unlike the original version, however, this one focuses more on the heart-warming stories of the people he encounters more than the romance aspect of the plot. So those looking for a break from romcoms will definitely enjoy this exceptionally sentimental version that's unique in its own way.
Daughter of Lupin
Looking for Asian dramas that would really tickle your funny bones? Try streaming Daughter of Lupin. It follows Hana, who, despite coming from a family of thieves, dates a detective named Kazuma who — you guessed it — also comes from a family of police officers. The J-Drama is full of complicated twists and turns. And, with the star-crossed lovers frequently getting involved in a series of mischiefs, drama ensues and will leave you dying of laughter.
Remember You
Meanwhile, those looking to watch more serious Asian dramas that also deal with mystery and crime should watch Remember You, also known as Hello, Monster. It stars Seo In Guk (Reply 1997) as genius criminal profiler Lee Hyun, who returns home to Korea after a case triggers painful memories of his long-lost brother. To uncover the truth, he works together with detective Cha Ji An (played by Jang Na Ra from VIP). Though its ratings when it aired back in 2015 were lacklustre, performances of the cast, particularly of Park Bo Gum in his role as a lawyer who assists in some of the cases, were highly praised. The K-Drama is full of twists and turns that will leave you gripping of suspense one second and bawling with heartache the next.
My One In A Million
For a more light-hearted romantic watch, on the other hand, you can opt to watch My One In A Million. The Singaporean drama features Carrie Wong as a modern-day matchmaker. Initially, she lacks the clairvoyant skills, but after accidentally knocking her head and fainting, she suddenly gains the ability to see matches made in heaven. That's a straight road to success, right? Well, the catch is having this ability will make her single for life. So she sets off to find a way to break the curse. Full of heart-fluttering moments, this series will surely leave you feeling giddy hours after binging.
Dark City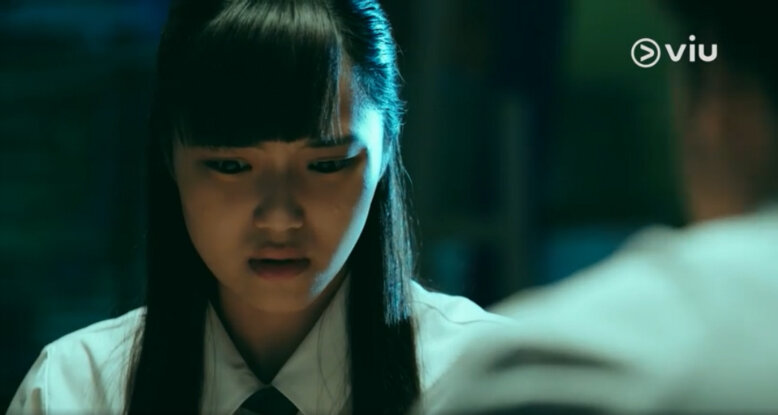 Brave enough for terrifying tales? Go right ahead and binge on Dark City then! The Cantonese drama tells the story of 20 urban legends and ghost stories from Hong Kong. From students dabbling with an ouija board to summon their departed teacher to people disappearing in lifts, the ViuTV series will surely send chills down your spine.
(Cover photo from: viu.com)
Comments, questions or feedback? Email us at [email protected].