If there is anything the entries for "accidentally Wes Anderson" website taught us — basically, a compilation of IRL scenes that can pass off as a clip from a Wes Anderson movie — it's that ordinary life can definitely have moments that feel like they're straight out of a movie. It could be when you're sitting in a car by a window and it's raining which makes you feel like the star of a melancholic scene. Or maybe it's during one of those passing real-life meet-cutes where you lock eyes with an attractive stranger as you cross the street. Even something as mundane as reading a book while lounging in a comfy armchair during a particularly nice afternoon can stir up short-lived feelings of being in a movie.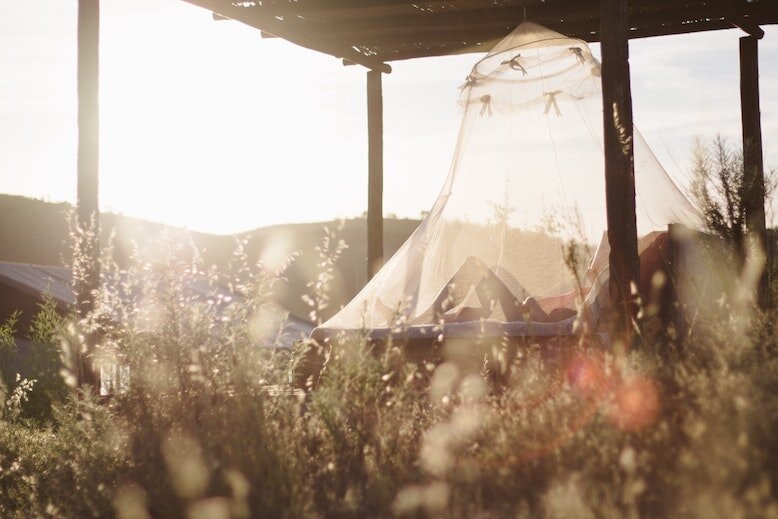 Now, thanks to some creatives on the internet, you can indulge in these fleeting moments with a soundtrack playing in the background. Check out these highly specific "aesthetic" music remixes on YouTube that will amuse you.
"songs for imagining your Parisian life"
To anyone who's still hung up on the romantic and dreamy cinematography of Emily In Paris, remember this: you don't have to be in Paris to live the idyllic Parisian lifestyle we have in our heads. We can have a morning stroll on our pretty bike with a basket full of fresh bread and flowers then drink coffee in the afternoon someplace else, maybe it's even possible to do it in our own neighbourhood. Some say Paris is a state of mind; in a way, it's more of a concept than a place. So play this gem featuring songs by talented musicians like Jill Barber, Gillian Hills and Les Escrocs and indulge in some sweet, sweet escapism. C'est si Bon!
Perfect to listen to while: Relaxing and drinking a hot, creamy latte you just prepared.
"Oldies music playing in another room and it's raining"
When we think of ambient sounds, what comes to mind are instrumental music or classical ones. If you want to mix things up, you can add this remix of vintage music that's made to sound a little muffled like it's playing from another room while it's raining and you're close to a fireplace. It's such a specific scene that you more or less already experienced. This clip is over an hour long so it's really great for when you're in the mood to feel nostalgic for a time you never knew.
Perfect to listen to while: You're about to take a nap or for when you've just finished streaming a show or movie set in the 1950s and now you're thinking about the story arcs for each character.
"you're the main character in an early 2000s coming of age movie"
Whether you fancy yourself as an impressionable Cady Heron from Mean Girls or a slightly rebellious misfit like Mia Thermopolis from The Princess Diaries, this playlist is for you. Filled with familiar songs from your favourite flicks in the early noughties that you never thought you'll hear again, this is one of the "aesthetic" music remixes on YouTube that you don't want to miss. It will send you on a major nostalgia trip that will make you feel like you're the spunky main character ready to ditch prom to dance in the parking lot with her oddball crew.
Perfect to listen to while: Doing your morning routine and getting pumped up for the day.

"vintage playlist but you're a teenager in love"
As you may have observed by now, these "aesthetic" music remixes on YouTube have a recurring theme of including old songs or tunes that evoke "vintage feels". This one, in particular, will remind you of scenes in period dramas and movies where the two leads are falling in love. Think Allie and Noah in The Notebook during their summer together before they became a toxic couple. It has some really nice oldie but goodie bops that you can dance to whenever, wherever.
Perfect to listen to while: You're bored at home during the weekend and want to liven things up.
"you're dreaming of a whimsical fairytale land"
If you're into the Cottagecore aesthetic then this is the playlist for you. It's the perfect soundtrack to play while you imagine yourself dressed in a flowy white maxi dress with a basket in hand ready to hand-pick some strawberries to take back to your humble home. It's really strange how music transports you to another scene, doesn't it?
Perfect to listen to while: Studying or when reading a book written by Jane Austen.
(Cover photo from: Burst via Pexels)
Next, learn how music keeps your body and mind healthy.
Comments, questions or feedback? Email us at [email protected].