Boyfriends have a reputation of being hard to shop for. Even if we've known our significant others for years, it can still be a challenge to pick the perfect gift to surprise them with. We usually come to the rescue by giving gift recommendations we think your boyfriend would love — shiny new gadgets, a new wallet, a fancy wristwatch and so on. But this year, we went a different route and asked actual boyfriends what they really want from their girlfriends. Ahead, Valentine's Day gift ideas straight from the source.
An espresso machine for spontaneous coffee dates at home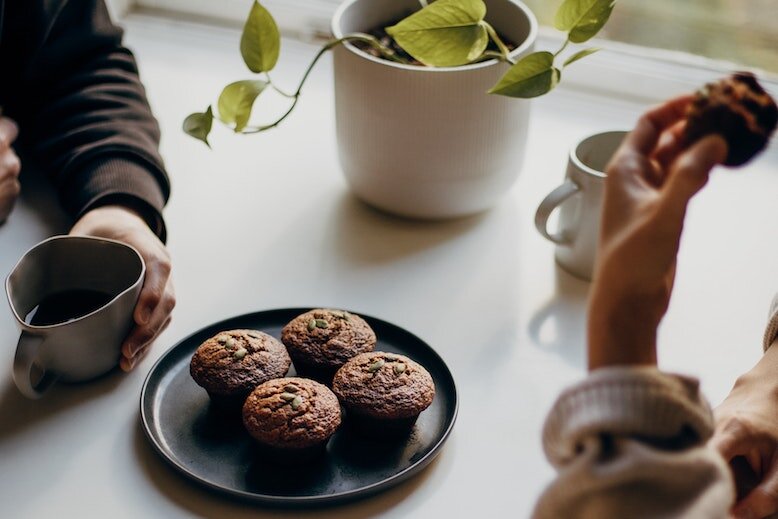 "Since we've been dating for almost nine years already, and we are also living together, what I could really ask for is just a whole day of quality time. You know, watching Netflix, having a dinner date at home and so on. But in case she asked what tangible gift I like, it would be an espresso machine. It would be a great gift especially now that we're working from home. If I would get an espresso machine from my girlfriend, I would always remember her whenever I make a cup of coffee, which is every day. It could really help me to be productive whenever I'm working. But of course, nothing beats spending time with my girlfriend. Maybe because my love language is 'Quality Time'.
In return, I'm thinking of giving her Philodendron plants and I know she'll appreciate it if I give her one to add to her collection. I'm also planning to cook her favourite food for dinner over a glass of wine." -Seph Cham, 36, Content Creator
Is your beau a coffee lover, too?
Give your boyfriend a: cute Nespresso Essenza Mini (PHP7,500/~USD157). It's relatively affordable compared to other models but is still able to efficiently create a nice cup of coffee. Plus, it's compact and minimalistic — perfect for shared living spaces.
A video game or just a night out
"I tend not to ask for much. It remains the same for Valentine's, I guess. While I do have stuff that I'd like to get, nothing really comes to mind as urgent. But if I really get pushed for an answer, I'd say the same as what I asked for my birthday just over a month ago: a video game. She can sort of pick between options for the type of game that she herself would like to play in her spare time.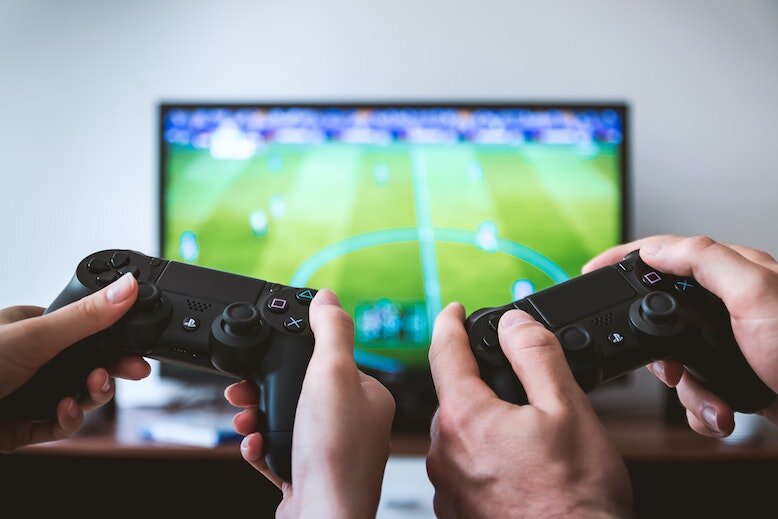 Or even nothing material, and just something like a night out of eating and walking. I'd rather have no one else to experience perhaps new delights, or relish old ones, with. I'd say, however, that my lack of enthusiasm for asking a gift doesn't match my appreciation for receiving one. I really appreciate it whenever someone gives me something out of the kindness of their heart.

In the end, really — just to wrap this all up — I'd say that I've always considered time to be among the most valuable things you can give to someone and share with them. It's pretty much the only thing that doesn't really regenerate in this world, so hey, if nothing else, time spent with the right people is the best gift I can ask for." -Alden Hade, 24, Master's Student
Are you a gamer couple?
Give your boyfriend a: game that you can play together like Overcooked. It's a simple, casual fun multiplayer cooking game that needs team effort. If you want something more thrilling, you can go for A Way Out. It's a two-player game where you'll both take the roles of prison mates trying to figure "a way out".

A sushi date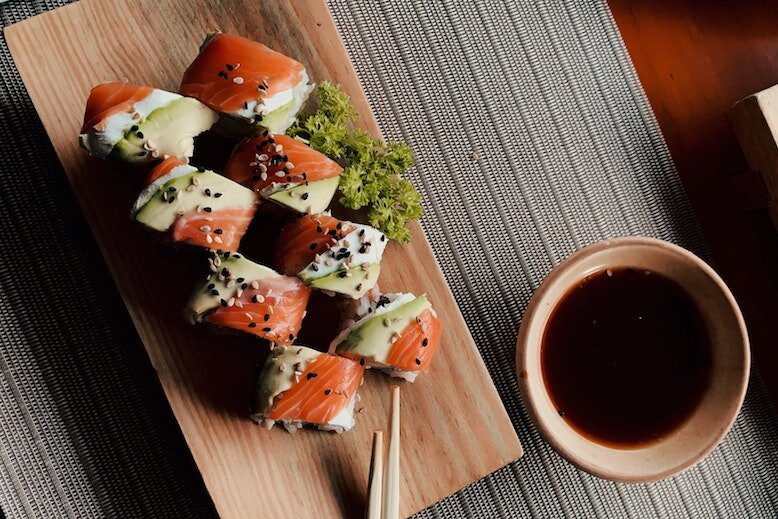 "I just want a nice date with her at our favourite sushi restaurant, Jun Omakase. We love their Meguro sashimi there and it also holds a sentimental value because this is the first sushi place we went to as a couple. We started liking sushi at the same time and I intend to just celebrate the day together and go back to that fond memory. For me, Valentine's Day is a day to celebrate our relationship and a simple sushi date with my love is all I can ask for. No gifts necessary." -Tan Hiang Keat, 30, Public Servant
Is a dinner date all he wants, but you're having trouble with restaurant reservations?
Give your boyfriend a: surprise dish that you cooked yourself. With restrictions still in place, restaurant reservations may be challenging to snag especially during peak season like on Valentine's Day. As an alternative, you can set a table and surprise him with a dish you know he'll like. You can even recreate food from your travels. How about making some South Korean street food? We have some recipes here.
Relaxation time and an "I love you" sticky note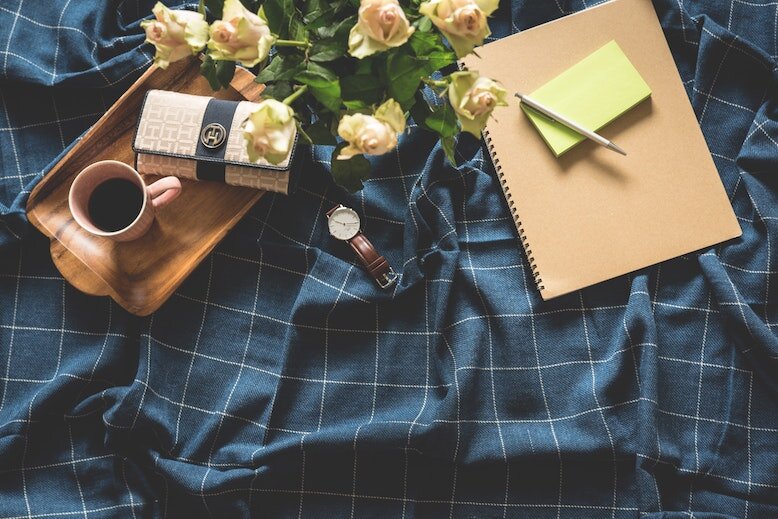 "I would love to just sit back, relax and conversate over dinner with her. Personally, I value time, effort and honest emotions in a relationship rather than 'bribing' your significant other with material possessions. She knows I'd treasure the littlest of efforts. Even if it's just an I love you on a sticky note, I would love to receive that. Every day should be Valentine's Day." - Varshen Balan, 29, Manufacturing Engineering Technician
Is your beau the laid-back type, too?
Give your boyfriend a: levelled up relaxation time. A little effort goes a long way. Spice up your casual dinner dates with a twist this Valentine's Day. You can set up a cosy blanket fort — inside your home or outside under the stars — decorated with fairy lights where you can two you can snuggle all night. Maybe you can also make a homemade video with footages of your journey together so you can celebrate how far you've come. For new couples, preparing a playlist of romantic songs as background music never fails.
A staycation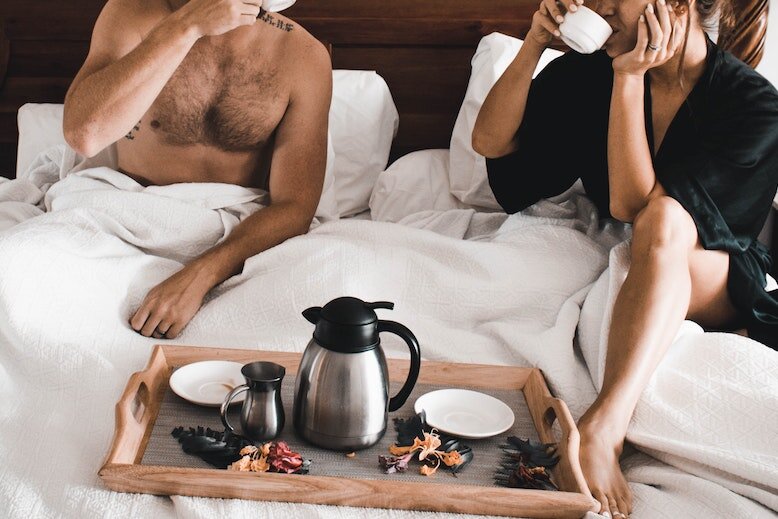 "For this Valentine's Day, like it always is every year, I would like to have a romantic date with my girlfriend. If we can, a long-overdue staycation in a nice hotel would be great. Both of us have been very busy and the thing we've been missing out on is alone time together. You know, just the two of us. This would be a GREAT excuse to be all up in each other's space." - Sam, 27, Entrepreneur
Staycations are great and we have destination suggestions for couples here. But if it's currently not an option for you due to restrictions, don't fret, there's still plan b.
Give your boyfriend a: scrumptious breakfast in bed. Staycations may be out of reach for now, but a little comfort and relaxation are not. Treat your beau to a nice plate of his favourite breakfast food along with a nice cup of coffee. It's simple but will be appreciated.
Which of these gifts Valentine's Day gift ideas will you give your beau?
Ace Valentine's Day dressing with these tips.

Comments, questions or feedback? Email us at [email protected].