We're sure you've already heard — sea moss gel is the newest superfood taking over our feeds. You may have already seen it on your FYP or heard about it from a friend. And perhaps for good reason because it is said to have many health benefits. Curious to know if it's true? Read on to know more.
What is sea moss?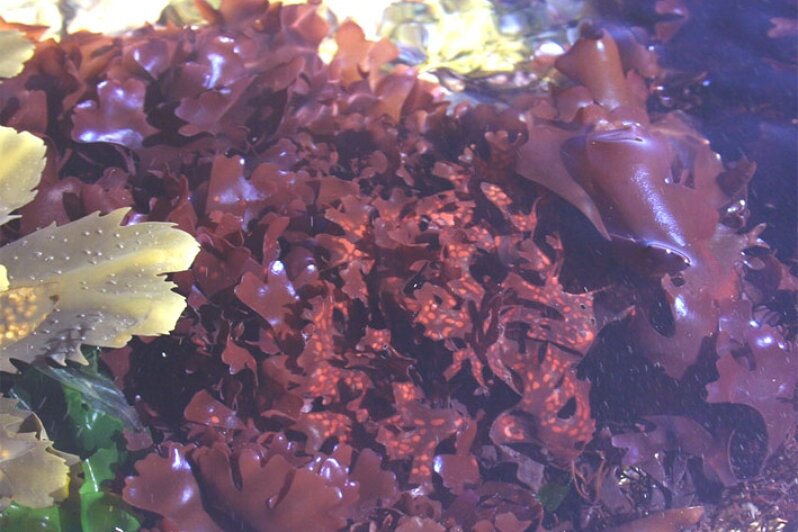 So what is this sea moss gel everyone's been talking about? It's (Chondrus Crispus) a red algae that can be found naturally in the open sea. It thrives in the Atlantic-facing coasts of North America and Europe but can also be found in warmer waters such as Asia, South America, Africa and some parts of the Caribbean.
Sea moss is harvested for a substance called carrageenan, which is typically used as a stiffening agent in instant puddings, sauces, and even dairy products like ice cream, chocolate milk, and creamers. Chances are you've already had a variation of it before if you've tried any of these!
But more than its carrageenan, sea moss is gaining popularity online because it's said to contain minerals, vitamins, dietary fibres, protein, essential amino acids and polyphenols — just like other types of seaweed.
How to make sea moss gel
Sea moss gel can be homemade or store-bought. If you're going the DIY route, you can try soaking the sea moss in water and blending it. Then, transfer it to an airtight container and refrigerate it immediately. This will be good to use for up to two weeks.
Where to buy sea moss in Singapore
1. Best Life Irish Moss System Authentic Wildcrafted Irish Sea Moss Gel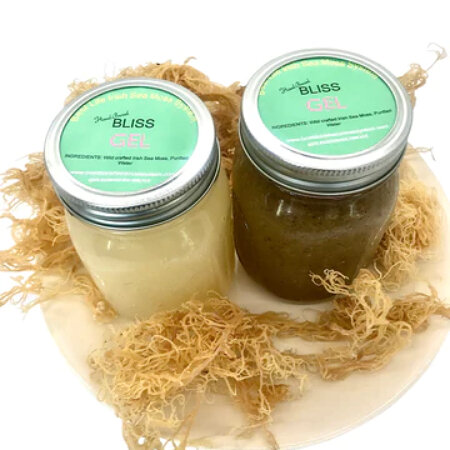 This premade sea moss gel is made from raw Irish sea moss and doesn't contain any other additional ingredients. It promises to be 100% natural and gluten-free.
You can find it on Ninelife for SGD86.40.
2. Happy Fox Organic Sea Moss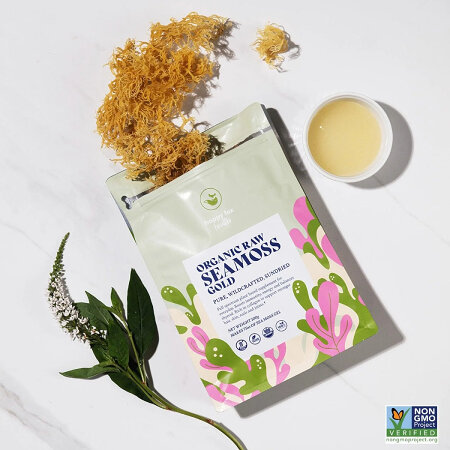 If you want to go the DIY route, this dried sea moss from Happy Fox is ethically harvested by local islanders in a marine-protected area in the Pacific. It's cleaned and sundried to lock in nutrients as well as to remove sand and salt.
You can find it on Lazada for SGD129.68.
3. Yemaya Organic Sea Moss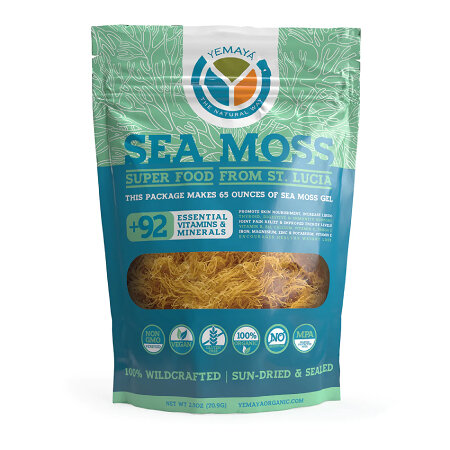 Yemaya is another dried sea moss brand you can try. The sea moss is harvested from the Caribbean Sea and is sun-dried without chemicals or additional heat to preserve its nutrients.
You can find it on Amazon for SGD33.32.
You can add sea moss gel to any drink, pudding, or soup to tone down its natural earthy and slightly salty taste but still get all of its health benefits.
Sea moss gel benefits
But before you go out and buy dried sea moss or premade sea moss gel, you need to know what you're in for! Here are some of the benefits that you can supposedly enjoy when you add this sea plant to your diet.
Reduces inflammation
Sea moss is rich in antioxidants which are widely known to help reduce inflammation in the body. Antioxidants are also needed to prevent chronic diseases like heart disease, diabetes, and arthritis. While there's an animal study done on mussels that supports this benefit, more research on its effect on humans is still needed.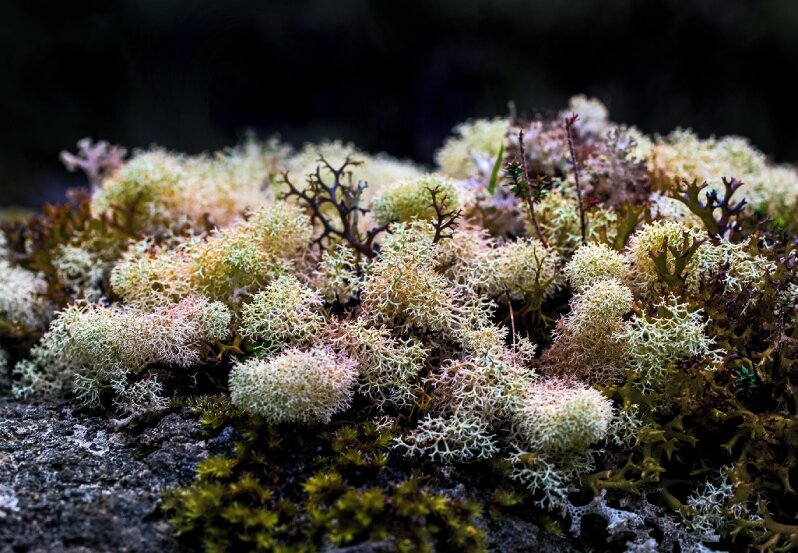 Regulates gut health
Getting serious about your gut health? Good news! Sea moss contains probiotics that keep your healthy gut bacteria strong. This has the effect of improving digestion and boosting your immune system.
Improves heart health
You'll be happy to know that sea moss is also rich in minerals like magnesium and phosphate. These minerals are known to be great in regulating blood pressure and, in turn, improving your heart health. Another study suggests that carrageenan supplements may help lower bad cholesterol and prevent it from clogging up your arteries, which can lead to heart disease.
Improves thyroid function
Another reason why people are getting into sea moss? Its high iodine content. Our bodies cannot naturally produce iodine, which is a substance known for supporting thyroid function. The thyroid is responsible for releasing the hormones that regulate our mood, weight, and metabolism. If you want to boost any of these, sea moss may be a great option for you!
While many people, and some companies that sell sea moss products, claim that it helps with weight loss, there aren't enough studies to back this up. It's theorised that the weight loss is due to boosted thyroid function and not a direct benefit of sea moss use.
Sea moss gel risks
Limit yourself to the recommended daily dosage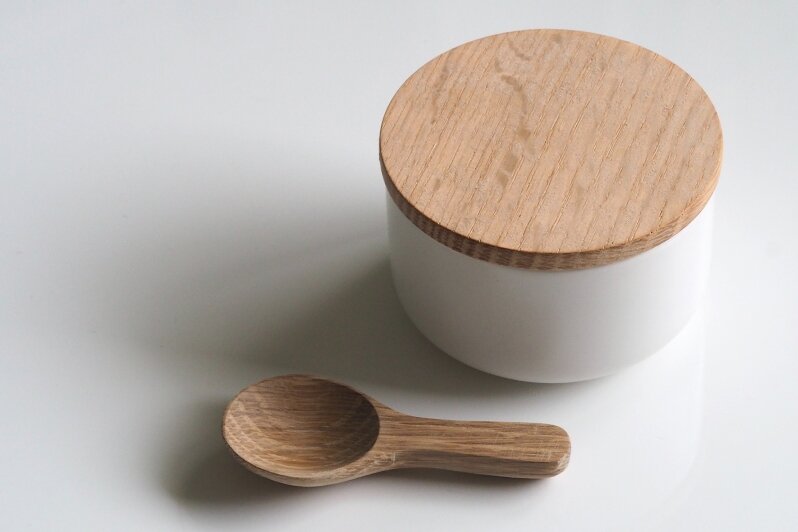 Because of its high iodine content, it's recommended to consume only the recommended dose indicated in the product's packaging. For homemade sea moss gel, it's advised to limit yourself to only four grams or one spoonful a day. Too much iodine can create a hormonal imbalance, especially for people with autoimmune thyroid conditions. Less is more, in this case!
There's some risk of heavy metal poisoning
If you do decide to go the DIY route in making sea moss gel, you need to be very shrewd about where you're getting them from. These need to be tested by a third party and certified that it's free from heavy metals like lead, mercury or arsenic. These heavy metals can be found in seaweed that's harvested from polluted waters, so do your research before adding sea moss gel to your diet.
There are not enough studies on it
At the end of the day, there's still not enough research to support the health benefits of consuming sea moss gel on humans. But there are other types of seaweed such as kelp, spirulina, and nori that have been tested and used in different culinary dishes and health supplements that you can try instead.
If you want to boost your metabolism, here are some things you should know.
Comments, questions or feedback? Email us at [email protected].