As October approaches, it brings with it the time to discuss more sobering and serious topics that affect countless women around the globe, like breast cancer.
While it's integral to raise awareness about breast cancer throughout the year, October is that time when you'll find your social media feed filled with posts about breast cancer journeys, facts and statistics, and awareness programs. Almost every known and influential brand has dedicated a campaign or product to raising awareness for this cause. If you want to play your part in creating a culture of awareness during Breast Cancer Awareness month, here are a few easy tips to get you started.
Go pink
Pink is the official colour for Breast Cancer Awareness, and a pink ribbon is the most popular way to show that you're a proud supporter of raising awareness for breast cancer. There are countless exciting ways for you to incorporate pink into your business and your social media feed.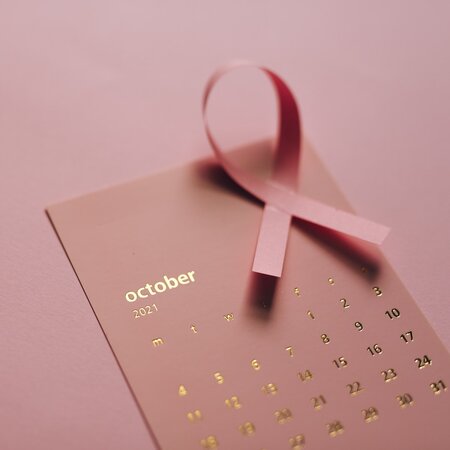 Adopt a pink theme for your business this month – it can be as straightforward as encouraging employees to wear a pink ribbon on their sleeves and add complimentary ribbons to each order a customer places.
You can also curate your Instagram feed to match your new pink aesthetic. Take pictures of your pink-themed work location or your pink decor and upload them to Instagram to make your support more public.
Customise your own pink-themed social media post templates and add them to your stories in between posts. Add relevant hashtags like #Pinktober for more traction. With this, you can be on-trend and supportive all in one go.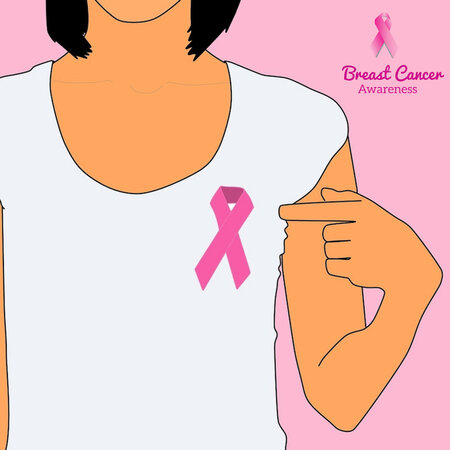 Encourage check-ups through informative social media posts
One of the most important aspects of awareness is to convince people to get regular check-ups. Encourage your audience to stay on top of their health by reminding them of the following points:
1. Do a monthly self-examination to check for any unusual swelling or lumps.
2. Be aware of symptoms like discharge, growths, and pain in your breasts.
3. Schedule a mammogram at your local clinic once a year.
Make effective use of your social media accounts to spread useful posts about examinations and check-ups. You can also partner up with local cancer clinics and healthcare professionals to ensure that the advice you're providing is authentic and that your message gets more traction. Here are some of the things your posts should state:
1. Helpful information and statistics on breast cancer within your country.
2. Reliable steps on how to conduct self-examinations and check symptoms.
3. Information on how to schedule a mammogram.
4. The contact details and brand logo of your partner clinic so people know who to reach out to.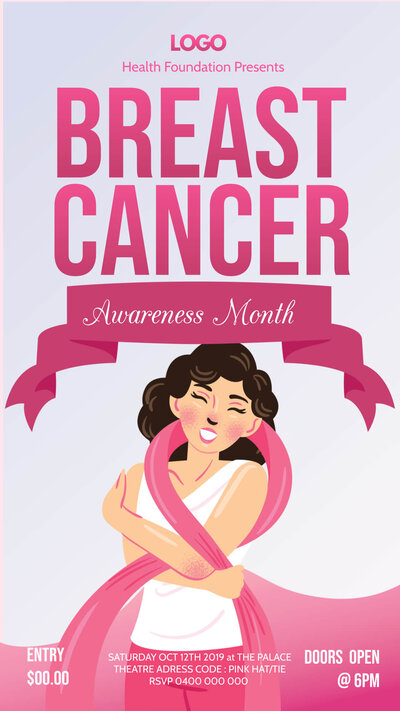 Use online design tools like PosterMyWall to design your own Breast Cancer Awareness posters and customise them according to the above requirements. Be direct and informative in your designs, and utilise templates to get your point across.

Host a virtual fundraiser
Holding a fundraising event is one of the most practical ways to get the word out about breast cancer prevention while helping the community as well. And nowadays, fundraisers don't even have to be in person.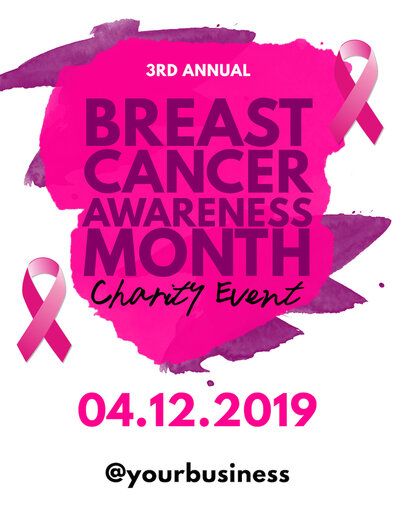 Partner up with a relevant non-profit organisation and host an online fundraising event to raise money for the treatment of patients. As a budding business, you can make this event relevant to you by turning it into an online auction for some of your product or service bundles. Offer a set of services and auction them off in an online silent auction. Donate the proceeds to the organisation you have partnered with.
Give survivors a platform
Not everyone survives the painful journey of having breast cancer. But the ones that have lived through it deserve a platform where they can share their stories – and you can be the one to provide them with that platform.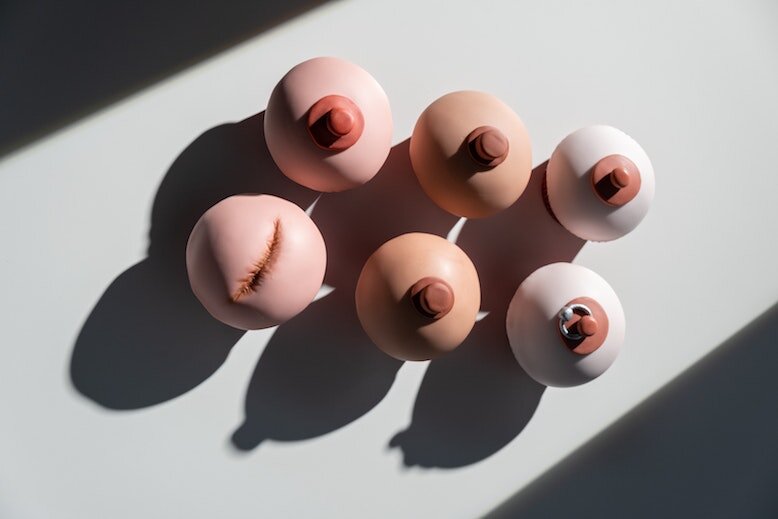 Do some research on breast cancer survivors near you. Odds are a significant number of your customers and employees would either have been through the experience themselves or would know of someone who has. Invite them to share their stories with you and feature them in a dedicated social media campaign for survivors. Hold interviews with them on Instagram and Facebook live. Let them talk about their journey in detail and ask them what advice they would give to those suffering through the same journey.
Breast cancer is a serious illness that affects many in their daily lives. Spreading the word is a duty for all, whether you're an individual passionate about the cause or a business owner with a loyal customer base. Use these simple online marketing tips to play your part in spreading the word about breast cancer prevention this October, and help make a difference in the lives of survivors.
(Cover photo from: Anna Tarazevich via Pexels)
Comments, questions or feedback? Email us at [email protected].