Doing a digital detox every now and then can have positive impacts on your wellbeing as you're reminded to focus on connecting not just with others, but with yourself in the real world. That said, there's also no doubt that technology has contributed greatly towards improving our quality of living. From keeping pesky dust mites at bay with a "life-enhancing" vacuum to unwinding for the evening with the help of an ultrasonic aromatic diffuser, read on as #TeamClozette reveals their favourite lifestyle tech essentials.
LG Pra.L Ultrasonic Cleanser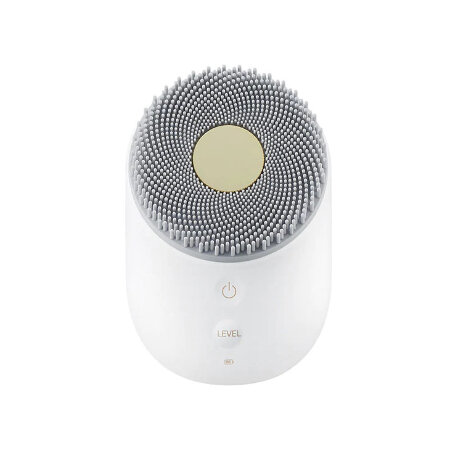 "My skin has its off days when it feels a little on the sensitive side, so I've been eyeing the LG Pra.L Ultrasonic Cleanser for its promise of a gentle and effective cleanse! It also features a voice guide that tells me where on my face to move the cleaning head to, so I can properly wind down beginning with my skincare routine after a long day, and I like that it comes with a cradle so that it sits pretty on my bathroom counter."
Dyson Digital Slim™ Vacuum
"I don't consider myself a naturally tidy person, but thanks to my allergic rhinitis, I'm compelled to regularly clean all the nooks and crannies of my living space. However, there are times when I just don't have the time or energy to clean and I just deal with bouts of sneezes and itchy, watery eyes.
When I saw the Dyson Digital Slim™ Vacuum, I immediately wanted to save for one as I love how it's compact and lightweight. It also has interchangeable heads and a built-in flashlight that can help with cleaning hard-to-reach areas with ease. Definitely a 'life-enhancer' product!"

CLUE mobile app period tracker
"I've been a loyal user of this period tracking app for a few years now. Aside from helping me keep track of my monthly visitor, I also use it to track my emotions, energy levels, cravings, mental well-being, and sleep patterns. It helps me be more in-tune with my body, especially since I'm not the most physically active person."
Muji Aroma Diffuser
SGD89/~USD66 (Photo from: muji.com)
"My nighttime routine is important to me as I get to recharge and rejuvenate my mind and body with its help. As such, this Muji Aroma Diffuser has been such a godsent. I'm amazed by how it uses ultrasonic waves to vaporise water and the essential oil to bring moisture back into the air as it produces a fragrant mist."
What's one lifestyle tech gadget that you can't live without?
(Cover photos from: dyson.com, muji.com, lg.com and helloclue.com)
Next, discover a few tips from experts on how you can manage your finances better.

Comments, questions or feedback? Email us at [email protected].