Change can happen anytime — it's a fact that's both daunting and comforting. Often, change can happen gradually through the natural passage of time or be triggered by an unprecedented event. Change can also be motivated by words of inspiration. Whether it's from a mentor, a friend, or even a stranger, nuggets of wisdom can be found everywhere. Ahead, we asked three women to share pieces of life-changing advice that they received that have transformed their outlook in life.
Aidee on defining success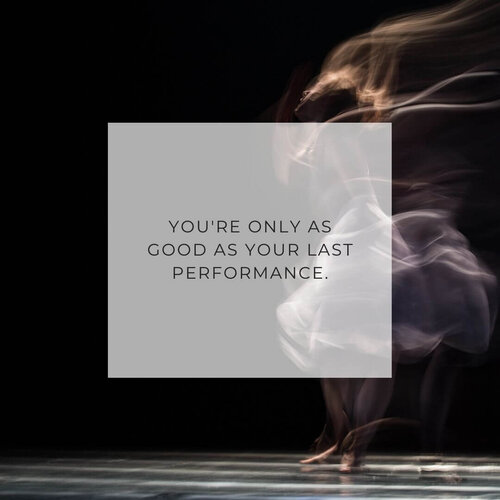 There are two pieces of advice that entrepreneur Aidee Tan of WeDairyFree always falls back on across various stages of her life. The first one was imparted by her late theatre teacher during her formative years: You're only as good as your last performance. "This was meant to remind us to work hard and put on a good show every time, whether the previous one was your worst or your best," Aidee said. But this piece of advice transcended beyond theatre and into many other aspects of Aidee's life. "Knowing nothing is promised and change is certain has kept me both on my feet and grounded," she said.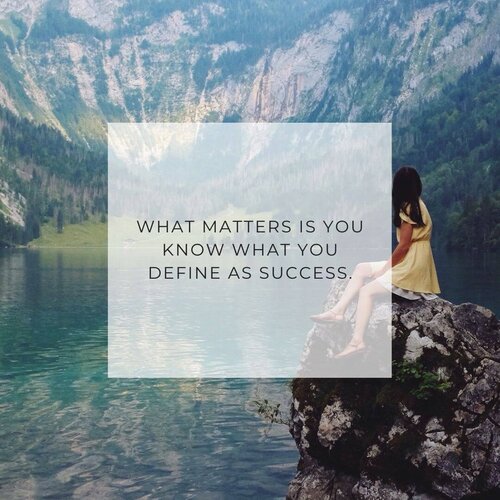 The second life-changing advice came from her brother. After she graduated from university, he asked her a question: "How do you define success?". "I thought for about three minutes until I could list a few priorities," Aidee said. Her brother replied: "How I define success is probably different from you, but that doesn't matter; what matters is you know what you define as success".
"I recognise there's room for diversity when it comes to interpreting experience under the lens of concepts such as happiness and fulfilment," Aidee said. "This is a reminder to respect others and in the same vein, to work for the things I want as opposed to constantly worrying about how others might perceive me."
Denise on self-assurance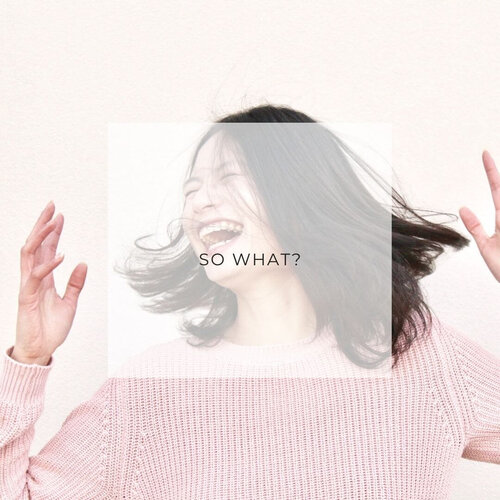 "So what?" For Senior Content Solutions Manager Denise Cua, these words are not just a question but her life mantra. "To me, it means saying yes to what truly matters and saying 'so what?' to the unnecessary background noise," she said. This piece of advice came from an unsuspecting pop culture icon, Tyra Banks. "She made a movement out of it after people body-shamed her for gaining weight and for no longer fitting the very narrow-minded concept of beauty and physique ideals of the world," Denise explained.
"In a way, it's become my inner compass to navigating around life and in figuring out what I need to do and be. Carrying this attitude makes me feel more secure in my identity, more confident to choose the things I will say yes to and those I will unapologetically decline. Ultimately, it reminds me that I get to decide what matters to me, and not the world."
Wing on seeing life as an adventure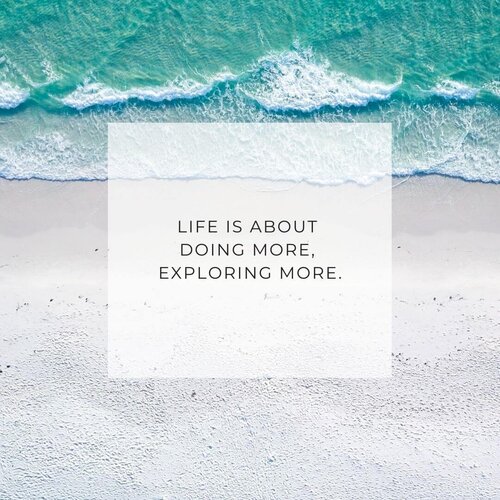 Campaigns Manager Wing Kan learned a new skill because of this advice from a dear friend who inspired her to become more adventurous. "I wasn't someone who's brave and adventurous at the beginning, neither do I know how to swim," she said. But a Sabah trip with her friend changed all that. "The advice she gave motivated me to be more carefree and to conquer my fear of swimming and other water sports. I also thought I was too weak for hiking but thanks to her, I was able to try it for myself and found that I can actually do it," Wing shared. Ever since then, Wing has become more open to exploring more of life's exciting possibilities. "I'm now more open and unafraid to try something new," she said.
(Cover photo from: Nadi Whatisdelirium via Unsplash)
Next, find out which self-care activity fits you best here.
Comments, questions or feedback? Email us at [email protected].