For our Work-In-Progress Issue, we talked to women in various stages in life to share their stories of continuously growing, learning, and becoming stronger while gaining more wisdom and grit in this journey we call 'life'.
Despite the many motivating messages and ideals about ageing we see in today's society, it still proves to be a very intimidating topic. Many of us still couldn't shake treating our birthdays more as pressuring deadlines than new chapters opening for reinvention. But while our 20s are said to be our introduction to the 'real world' and our 30s to be the marker for true adulthood, we can't help but ask where do our 40s fit into the bill?
For the last instalment of this series, we turned to Leanne of loveforskincare, who shows us that life in your 40s is nothing short of learning, excitement, and adventure. Keep on reading to see her thoughts on ageing gracefully, on forgiving oneself and accepting mistakes, and realising that life isn't really that scary after all.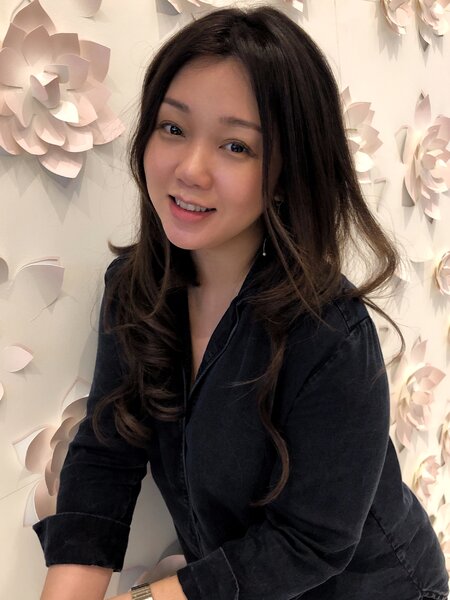 On ageing gracefully and gaining wisdom
"Some see birthdays as a mark of getting older while some see them as blessings. Any of us who have been blessed enough to reach the afternoon will understand what the morning never knew.
I used to wonder how is it like to age, to move from one phase of life to another. And now that I'm reaching 47, it is not as scary as I thought. In fact, it is calming and wonderful. I find the clarity comforting and very fulfilling. Phrases like 'This too shall pass' for every pain you feel and 'Everything happens for a reason' bring about a deeper meaning. A year older, a year wiser, perhaps."

When asked about the things she learned after turning 45, Leanne highlighted the following…
1.
Protect your HQ (headquarters).
A badminton coach once taught me to always run back to the middle of the court so as to cover the entire playing field. That middle court is my HQ. It's my very own
Forrest Gump
moment from way back — life is like a badminton court, you never know where the shuttlecock is gonna land. It's all about having that place or state of mind that you'll always go back to and make you feel grounded — your safe place (both literally and metaphorically). So, throughout my life, I made sure that I keep my HQ intact and nourished. This brings me to my next point: healing.
2.
Make time.
Make time for people who matter and make time for yourself. Declutter and take away those that are unnecessary and surround yourself with people and things that make you smile. And at the end of each day, set aside some quiet time to heal. Return to your HQ.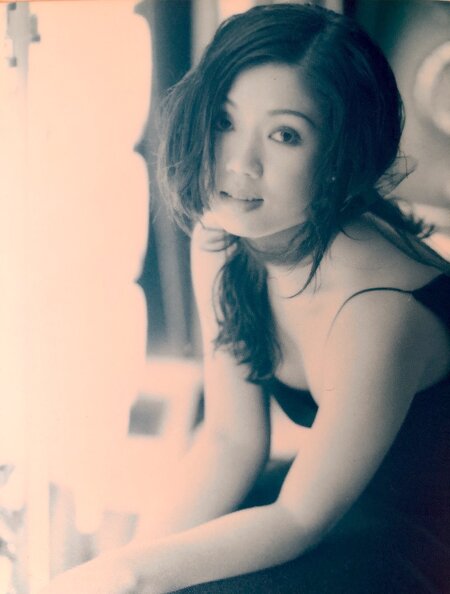 Leanne in her 20s
3. See the world with grace and love. Life is filled with ups and downs so focus on the good, walk in the sunshine, and laugh a lot. Be inspired.


4. Make your choice right. It's just another way of saying, "do your best in everything you do." Believe in your ability to make your decisions work. One can never be too sure of what the right and wrong choices are. So just go with the flow and stand by your choices. Fighting!

5. Forgive yourself. Self-forgiveness is a choice. It's an inside job. It's DIY. We all mess up sometimes. I still remember the day when I decided it's time to move on. It was like taking my first breath again, my first laugh after a long time.
Looking back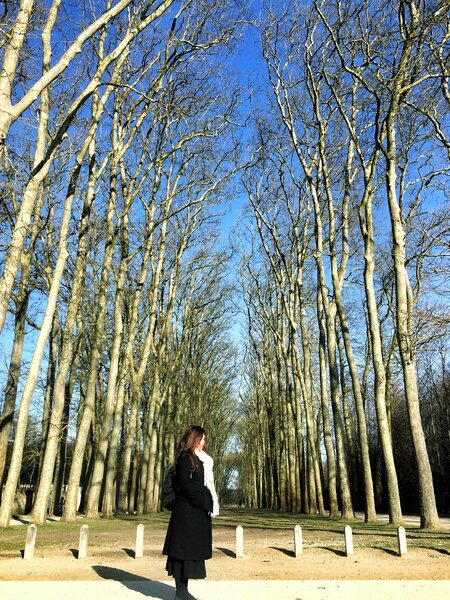 If you could go back in time and change one thing about your past, what would it be and why?
"Given everything I've mentioned earlier, it's safe to say that I don't wish to turn back the clock. Maybe because it's not really about making the right or wrong choices, but rather I chose to stand by my choices. And the past made me the person I am now. Everything happens for a reason."
Last but not least, what would you like to tell your younger self given the things you know now?
"Thank you. You gave your all. Keep walking and when night falls, we watch the stars twinkle."
Follow Leanne's journey on embracing the beauty in ageing through her Instagram, @loveforskincare.
Next, here's Rae talking about achieving self-acceptance after turning 35.
Comments, questions or feedback? Email us at [email protected].