Life before 30 is complicated as it is. But despite its many challenges, this stage in our lives also allow us to carve our way into a path that's uniquely our own and make a difference — be it for our own selves or for our communities. Every year, Forbes' 30 Under 30 list proves just that.

With a mix of personalities from various fields who excel and make a difference in before they hit the big three-zero, here are a few empowering quotes from some of the women who made Forbes' 2020 list for your dose of inspiration today.


"Honouring our sexuality as women is a messy, messy business, but if we don't try, what do we become?" - Emily Ratajowski
Aside from being a model and an entrepreneur, Emily Ratajowski is also a very vocal personality when it comes to women empowerment. With many people often critiquing her choice to embrace and flaunt her figure both in her professional career and her personal social media accounts, she makes it a point to address how despite this, a woman's value nor worth to be respected should be dependent on how much skin she's showing (or choosing not to show). As she said, it is indeed a "messy, messy business" to keep on talking about this, but hey, what's not to support?


"For me, I've publicly gone through some things, privately gone through some things. It's all about finding your balance, finding what makes you comfortable. And it can be brutal but, you know, happy endings do come to those who are patient." - Joey King
We may have mixed feelings about her Netflix movie
The Kissing Booth
, but Joey King's other projects from her youth to now —
Ramona And Beezus
,
White House Down
,
The Act
, to name a few — truly showcased her unparalleled range as a young actress. But besides her acting chops, the 21-year-old also has a good head between her shoulders as she's known to support various charities and causes related to youth empowerment.
Her quote perfectly sums up what it means to grow in the limelight, but it doesn't mean it can't apply to us non-celebrities. At the end of the day, no matter how tedious things can get, she reminds us that we should never give up on our happy ever afters.
"Intersectionality is important to me. We're identified today as an intersection of things — not only one thing. You should see other people in that way too." - Anita Gou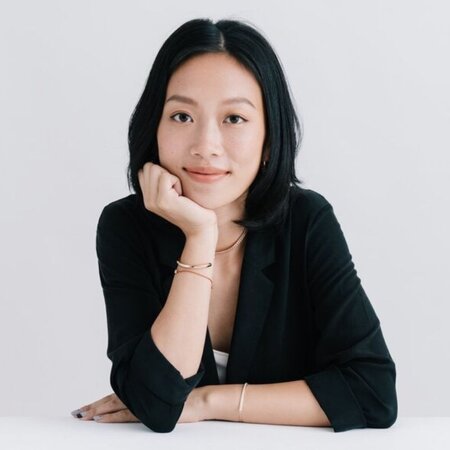 Whether or not you're a film buff, chances are you've heard of some of this Hollywood film producer's movies. We're talking Netflix's To The Bone starring Keanu Reeves and Lily Collins, The Farewell starring Awkwafina, Honey Boy with Shia LaBeouf, and The Silence where she worked with none other than Martin Scorsese.

Just by the lineup alone, you can tell that Anita's passion for filmmaking also roots from narratives that actually mean something. These are stories that hold meaning between cultures, social differences, and introspection that are provocative yet easy to consume for any type of viewer. And by her quote, it is very telling why her stories turn out this way.


"Join me in starting uncomfortable conversations. It is then that we can dismantle systems that aren't equitable." - Kiara Butler
Despite the progress in today's talks about diversity and inclusivity, news about power aggression and racism still grace headlines on a daily basis much to our dismay.
Diversity Talks
founder Kiara Butler made it her mission to raise more awareness and actively turn over this issue through student-led initiatives that encourage schools as a safe space against race-and-power-related violence.
In her quote, she encourages to move past our usual conversations and talk about things that are often dismissed just because they are outside the norm — and that we should.

"Don't forget to remember you are human and remember to take care of yourself — mentally, physically, emotionally." - Grace Chou
Wow so honored to be named to @Forbes 30 Under 30 for #VentureCapital 2020! ⚡️Grateful for the mentors, teammates, friends & family who have supported me along the way, and for the privilege to work with amazing founders @felicis 🙏🏻 #ForbesUnder30 https://t.co/KG8vKPqhpY

— Grace Chou ⚡️ (@graceychou) December 3, 2019
As current vice president of Felicis Ventures, Grace Chou looks like she has a lot on her plate. After all, headlining a bunch of operations covering commerce, healthcare, and more — in the busy state of California, no less — is no easy feat. But aside from making the hustle look good, another thing Grace is good at is championing her heritage as a first-generation immigrant from Taiwan.
Mentioning it on almost all her interviews, she makes it a point to ensure that despite the struggles — be it about race or cultural differences or gender — anything is possible once you put your mind to it. Her quote also serves as a reminder that no matter how busy things get, your wellbeing should be your top priority.
Need more inspiration? Check out these quotes from this year's Time Magazine's Most Influential People list.
Comments, questions or feedback? Email us at [email protected].