World Mental Health Day is on 10 October. It serves as a good reminder that while everything has changed for us since the pandemic, keeping our mental health in check is still necessary. Ahead, Team Clozette members talk about what they're doing to improve their mental health right now and what science has to say about it.


Sticking to a routine for a sense of constancy
Uncertainty about everything is
one of the biggest factors
why these past two years have been stressful for everyone. Everything we thought about stability and growth has been put to a standstill, contributing to feelings of anxiety and distress. That's why for
Senior Features Writer Therese
, maintaining a routine to balance work and rest is necessary.
"I try to stick to a routine as much as possible to avoid going into a downward spiral," she said.
Creating routines helps
build a sense
of "structure" and "accomplishment". It's like having a checklist to see if we're functioning based on our own set of standards. Missing out on one thing or lacking motivation to do another can immediately alert us if there's something amiss. Detecting if something's wrong can help us address the situation faster and help us get back on track.
Don't know where to start? Try to keep up with a
constant morning routine
and start from there.
Achieving zen with yoga
"Yoga has helped me to 'sweat' out my stress and in the long term, I believe it'll help me with my mood, too," said
Fashion Features Writer Sheryl
.
Yoga, just like any other form of physical activity, helps
stimulate mental functions
, which allows for sharper cognitive ability. It also helps increase endorphins a.k.a. 'feel-good hormones', which help deal with feelings of anxiety. Other
health benefits
include back pain relief, reducing heart-related risks, and prevention against muscle and bone ailments, as well as improvement on "strength, balance, and flexibility."
You can definitely check out our
#ClozetteMoves videos
to get started on this for free.
Escaping into the world of gaming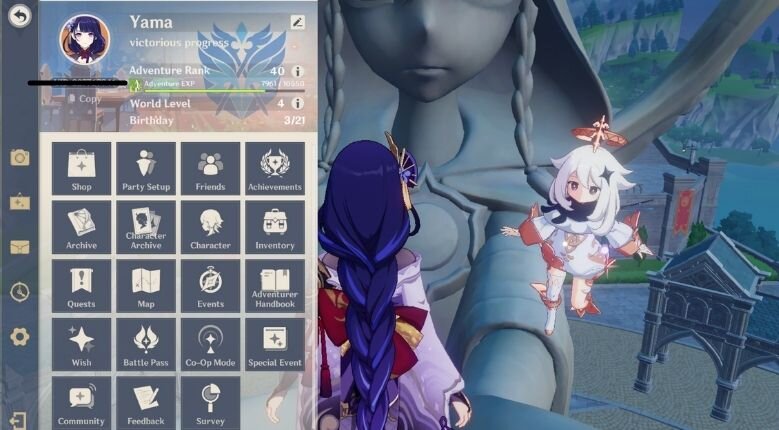 For Features Writer Alyana, gaming is a stress-reliever. She said that there's a certain comfort in "immersing yourself in a fictional world where you have set 'quests' and get immediately rewarded even if they're not 'real'".
While there's a preconceived notion that video games are harmful to one's mental health, a
recent study
done by Christopher J. Ferguson and C.K. John Wang actually shows that there's very little evidence to back up this claim. In fact, much like anything else in life, it simply follows the principle that too much of anything is bad. What science does say about video games is that it is an
effective stress-reliever
for several reasons.
One, video games (
adventure/quest-type games
in particular) help us develop better coping skills over stressful situations because they
improve
decision-making and problem-solving ability. They also have
significant effects
on one's learning and social skills. Not to mention that the anticipation over playing a video game or accomplishing a quest stimulates positive thinking.
Here are some
feel-good Nintendo Switch video games
you can look into.
Embracing creativity through art
Over a year ago, I tried
art therapy
as an exercise to see how well it'll help with my mental health. It was definitely a positive experience and I ended up getting in touch with my creative skills more after that. Fast forward to today, I've been doing a lot of digital sketching as a way to cope with stress. Trying out different art styles and finishing an artwork is absolutely satisfying.
This is probably because art is one of the easiest ways to alleviate stress, according to
CBHS Wellness Consultant Megan Lorrayne
. It's not just limited to creating art but also appreciating it. Art helps us get more in touch with our emotions and take time to get lost in a process rather than the end product.
Not that into sketching? You can also unleash your creativity (and release stress) through
journaling
.
Immerse yourself in music or videos that make you feel better
Digital Imagery Creative Zweden shared that whenever she feels stressed, lighthearted music or movies are her go-to.
"Usually, I rewatch old-time favourite movies rather than new ones. My purpose is to be entertained, so going for something familiar means there's no need to think deeply in terms of plot, technicality, etc," she said. "As for music, it depends on what I just feel like listening to at that specific moment. Being the random person that I am, the spontaneity reminds me how things are supposed to be, then I get back on track!"
Just like exercising, immersing ourselves in these easy but stimulating activities helps
release endorphins
that put our minds and bodies at ease. This is because we are feeding our mind with something it wants while it remains active. This translates to feelings of satisfaction or happiness which then leads to a better mental and emotional state.
Of course, binging on these activities too much or getting lost in them to the point of inactivity is
bad
. So again, keep it in moderation just like everything else on this list.
Here are some
Netflix shows
you can add to your queue to watch during your 'me time' moments.
Keeping your mental health in check, especially during these times, doesn't need to be as tedious as you think — it all boils down to what you enjoy doing and what works for you.
(Cover photo from: Joshua Rawson-Harris via
Unsplash
)
Is sleeping your current go-to to relieve stress lately? Make sure you make the most out of your zzzzs with these tips.
Comments, questions or feedback? Email us at [email protected].