In this series, we explore how beauty has played a role in meaningful and empowering movements that helped to shape our world today.

Breast Cancer Awareness (BCA) Month, which falls in October, is one of the very few health events that gets an entire month's celebration. (The other one is Mental Health Awareness in May). When the 10th month starts approaching, pink ribbons which symbolise solidarity for the cause grace our social media feeds and almost every beauty shelf and fashion rack.

But what makes Breast Cancer Awareness special? And how do beauty and fashion play a role in helping to spread it? We look into its history below.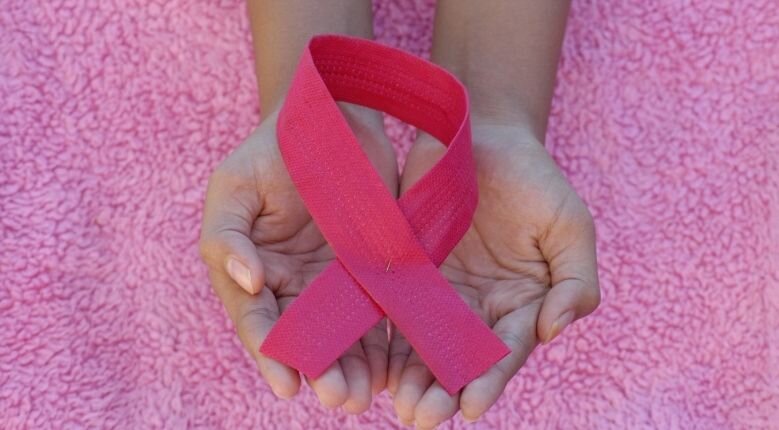 Before the pink ribbon, there was Rose Kushner and Charlotte Haley's peach ribbons
The pink ribbon is now the best-known symbol for Breast Cancer Awareness. But it wasn't always the symbol of the movement.
Similar to other 'taboo' topics about sexuality and women having agency over their bodies, breast cancer and breast care was historically hush-hush. However, following the
second-wave of the feminist movement
that happened in the 60s and the 70s, these topics were brought to light in the hopes of
educating more women about their own health
. Self-published books like
Our Bodies, Ourselves
started circulating. Initiatives that advocate for women's healthcare were also started.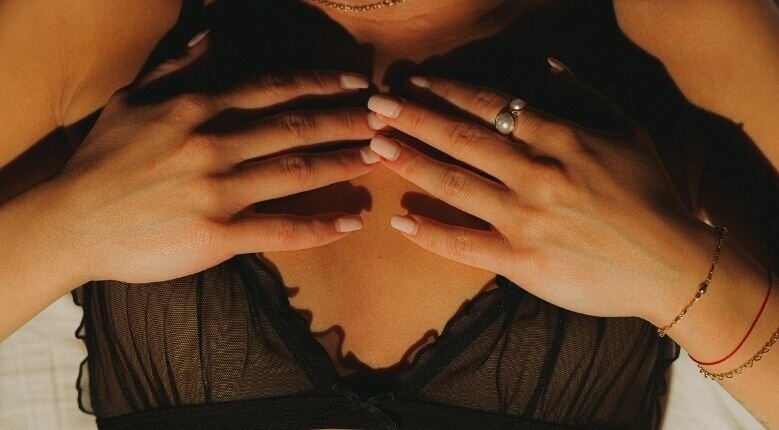 One of the noted earliest advocates for Breast Cancer Awareness is American journalist and medical writer
Rose Kushner
. Upon discovering that she had a lump in her breast in 1974, Kushner challenged the poor medical practices when it came to dealing with breast cancer at the time. Breast cancer experts
initially dismissed her ideas
about championing early detection and treatment. After many trying times and arguments, they've become the main foundation of breast care and awareness in the following years. Kushner herself died from her own battle with the disease in 1990. But her principles on this advocacy still stand today.
Still, Kushner's contribution didn't immediately start the pink ribbon movement. Before the iconic pink ribbon became the symbol for breast cancer awareness, peach was actually the unofficial colour of the cause. It was made by
Charlotte Haley
, who started distributing homemade cards with peach ribbons to raise awareness about the illness she had herself, in 1991. This inspired the movement we know of today.
Making it mainstream with pink
In 1992, founder of the Estee Lauder Companies Breast Cancer Campaign, Evelyn H. Lauder "co-created the iconic Pink Ribbon, which is the globally recognised symbol for breast cancer," shared Margaret Chooi, Managing Director of Estee Lauder Cosmetics Pte Ltd. This was made possible with
Self Magazine
, who teamed up with the beauty brand at the time to further spread the message.
Fast forward to the present, a number of brands — from Estee Lauder's group of companies and more — participate in the
pink ribbon movement
every October. One of such brands is Malaysian lingerie brand
XIXILI
.
"Breast cancer is the most common form of cancer among women around the world and in Malaysia, too. In Malaysia, it affects one in 20 women across all ethnic groups. It is important to also mention that men can be affected, too, albeit at a much smaller risk," said XIXILI's Chief Marketing Officer Tara Tan when asked about why the brand supports Breast Cancer Awareness.
Each year, brands participate through different ways, such as sales-related activities following a buy-and-donate format, as well as programs partnering with non-profit organisations and medical teams that drive awareness, detection, and treatment — all these with pink usually as the central colour.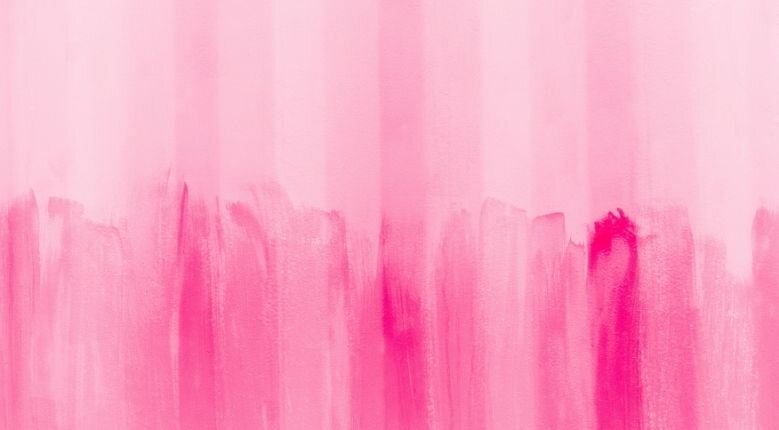 Pink in the age of gender-neutrality
Pink has been a colour commonly associated with girls (in the same way "blue is for boys"). Where does BCA's colour stand when it comes to gender stereotyping?
Tara shared: "[Pink] is just as it is — a colour to signify a united message or a brand through a single aesthetic that is easily identifiable and pleasing to the eye. I think that what started as a limiting feature and confined us to our supposed gender stereotypes is really breaking out of its mould with the aid of narratives such as breast cancer awareness. We are being pushed to look beyond what traditions may say, and to always be true to ourselves, and to evaluate and stand boldly together as a community to put forth the more important messages at heart rather than to serve empty prejudices that serve no real purpose."
Margaret added to this, saying, "What [pink] represents goes so much further. It's what unites us, what brings us hope, and what symbolises our fight for a cure. It's a movement, it's a representation of our diverse global community, and it honours each and every one of us touched by this disease: patients, loved ones, caregivers, doctors, thrivers, advocates and more, both men and women."
On why beauty and fashion are the most effective platforms in pushing for the cause
Now we ask: what is the relevance of beauty and fashion in advocating for breast cancer awareness? The answer lies in the industries' simplicity and accessibility.
Beauty and fashion are part of our daily realities. Breasts being sexualised for many years (
due to both scientific and non-scientific reasons
) have made them an awkward topic to tackle, so fusing them with things that are part of the norm is an effective way to bring them back to light
without minimising the message's impact
.
Having these industries back up the cause also addresses the issue of apathy. Tara shared that one of their biggest challenges in pushing for BCA projects is engaging people who feel like the cause has nothing to do with their demographic. This is addressed by engaging people to support causes that feel
beneficial
to them.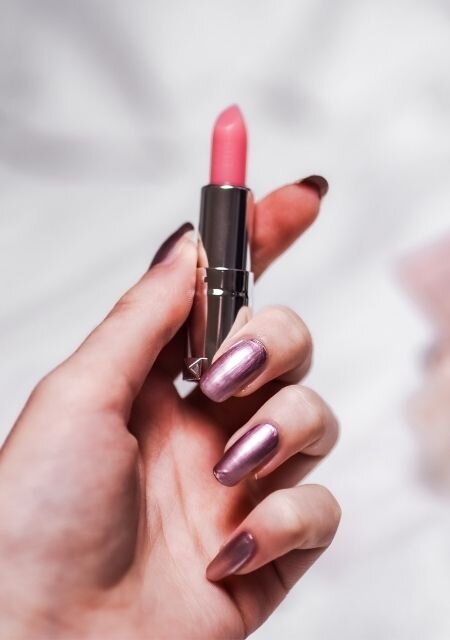 Unlike Kushner or Haley's time when it seemed like pushing for BCA was a show of resistance to the norm (which humans are naturally allergic to), the beauty and fashion industry made it easier for people to be active participants in the cause while also gaining something for themselves (like new products they'll have use for). Encouraging people to act out of altruism in a way that's easy for them helps them to feel good about a cause, thus promoting further support for it.
As brands, they also have a voice to share a bigger message across. Tara shared that they are able to highlight the message that "even if you yourself may not be affected by it directly, someone in your family, or group of friends may develop it and your awareness is critical for their support in fighting the disease."
The future of beauty and fashion's role in breast cancer awareness
Tara and Margaret shared that compared to previous years, there's now a great leap in the amplification of Breast Cancer Awareness causes and the study and treatment for the disease. Support for breast cancer research in the last couple of decades
reduced the cases to almost 50% in 2019
even with the said spikes recently. Various prevention and treatment methods have also
advanced in previous years
. Most of this was made possible through the joint effort of the industries helping the cause and people, like you and me, lending their purchasing power to them.
Still, there's more to be done.
Margaret noted: "Every 14 seconds, somewhere in the world, a woman is diagnosed with breast cancer; WHO announced in February 2021 that female breast cancer has now
surpassed lung cancer as the most commonly diagnosed cancer
."
Tara shared that there is a disparity between women-led and women-centric initiatives in general such as BCA because "it is often driven by a community who holds the cause closer to heart: for example, breast cancer fighters and survivors, the medical community and its nurses" and no one else beyond it. This is why it's important that brands within the fashion and beauty industries, as well as their patrons, continue to help widen the reach of these smaller voices.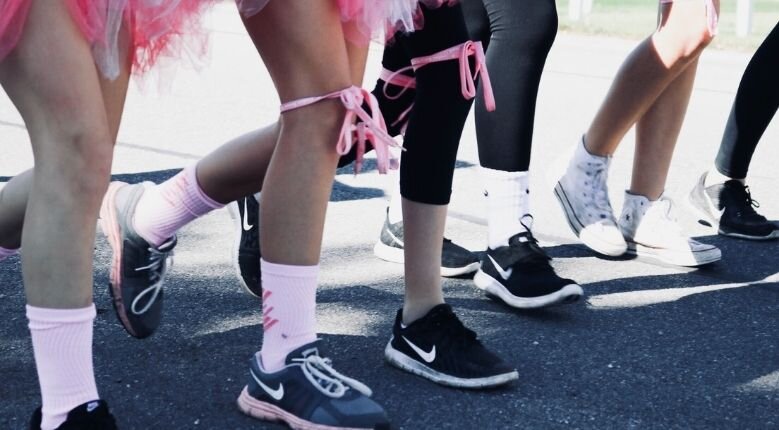 But it doesn't just end there. This should be met with
other ways
to advocate for breast cancer prevention and treatment such as encouraging women and men to do self-breast exams for early detection, providing emotional support to peers and family members undergoing the illness, donating directly to BCA-related organisations, and more. Demanding transparency from the brands we are supporting is also much needed in order to ensure that the help we gave reaches the cause.
It's safe to conclude that despite the progress from the 80s to now, it's still hard to tell whether or not we'll eradicate the major challenges with breast cancer awareness and prevention soon enough. After all, illnesses are part of human physiology. Still, trying to minimise the problem is better than not doing anything at all.
As Margaret said, "Until no one loses their life to the disease, the urgency to support research and all of those touched by the disease remains unwavering."
Comments, questions or feedback? Email us at [email protected].