In this fast-paced world where the internet reigns, it is easy to find a match. But a match that will last forever? Not quite. For this month's INSIDER series, we interview real people who turned to the internet to meet new people, sustain their relationships, or even find their one true love — proving that sometimes, one right swipe could change your life.
Ghost stories are not only set for Halloween but for people whose online flings suddenly leave them hanging. Benching isn't just for sports but also refers to parking one's online relationship over another that's more favourable. A catfish is no longer your average sea-dweller but rather refers to a fraudulent online identity that's both deceptive and dangerous. This makes it tricky to nail step one of online dating — a.k.a. meeting and opening up to a random stranger — given the many opportunities for inauthenticity from the other side of the screen.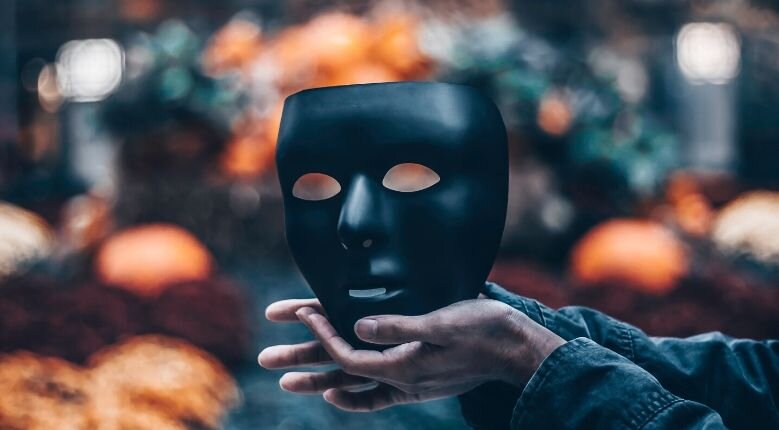 Ghosting, catfishing, benching — dating culture has evolved with technology over the years.
In the previous instalments of this month's series, we proved that finding and sustaining love online is possible. However, it is still not without its difficulties. With social media and technology allowing people to display a different version of themselves online, it can be quite tough
We spoke with Art and Denise who, after years of mismatches and failed dates, braved a romance that went beyond fears of prejudice over gender identity. Here's their story of how online authenticity led to their happily ever after.
Immediate attraction
Convenience led Art and Denise to try online dating. To Art, it was an opportunity
"
to filter people," to save more time to check for compatibility, rather than going on actual dates that would lead nowhere. For Denise, on the other hand, it was to deal with her introversion, saying that "meeting new people the organic way was almost impossible" as squeezing in time between work and home is more of an "exception than a norm" for her lifestyle.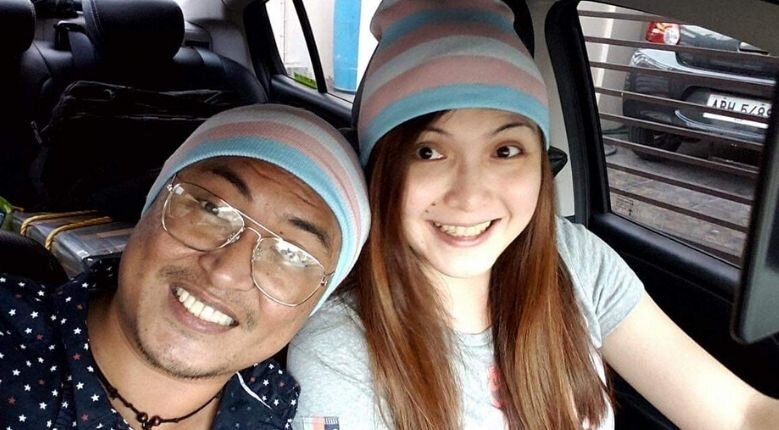 Art and Denise
One day, Art's quest to find someone smart, funny, and articulate — not to mention beautiful — on Tinder landed him on Denise's profile. Art recalls: "I liked to look at a woman's profile first before swiping right, and I saw that she was from UP Diliman. 'Beauty and brains', I thought to myself, and swipe right I did."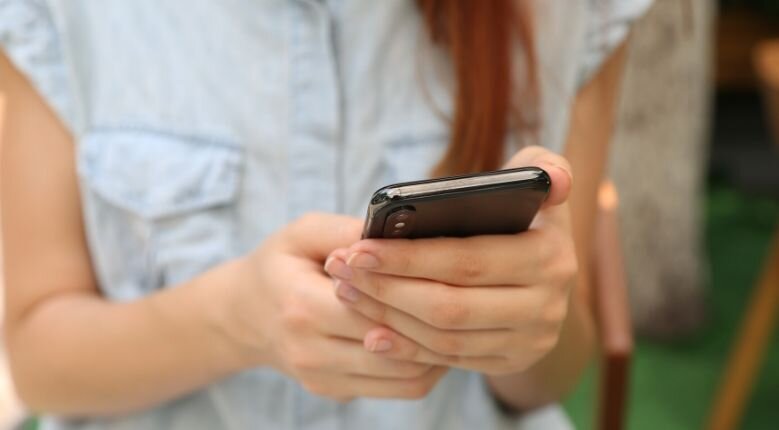 Immediate attraction and rapport led them to meet up just two days after being matched.
Meanwhile, Denise shared that she found Art's profile interesting, which led to them strike a match. "Art had both looks and an interesting profile," Denise said. "Quite young, at least younger than me, and his profile boasts of a list of things he does and did in his life. That piqued my interest because my life is what you can consider generic, plain or simply meh."

Art made his first move to strike a conversation, trying his hardest to impress Denise despite his "non-existent wit and humour". To his surprise, this worked like a charm, as Denise claimed that Art's "intelligence and eloquence" made the conversation flow naturally between them as if they had "known each other for ages." But of course, besides their immediate attraction and connection, there was more to the initial draw that made them want to meet in real life.


On gender identity, authenticity, and ticking all the right boxes
Perception about gender identity, much like dating culture, has also evolved with the times. A decade ago or so, exposing your gender identity on the internet was more of a fad than an actual way of self-expression. Social networking sites like Multiply and Friendster were laced with labels like
"
bisexual
"
(someone who gets attracted to both males and females) and
"
ace
"
(someone who is not sexually attracted to anyone) just for the heck of it, projecting edginess and
"
being hip and cool
"
more so than to make an actual statement. These definitely would call for negative attention now, but it was simply the trend before. Either that or you stick with a heterosexual label.
Being a trans woman, Denise dismissed these notions and simply
owned
who she is. She embraced her authenticity, both in real life and online, and never made her gender identity her
only
defining factor. To her, it was all about realising that just like real life, the world of online dating is full of "people of all colours, shapes, and sizes." She presented herself openly on her profiles and was upfront about every facet that made her
Denise
.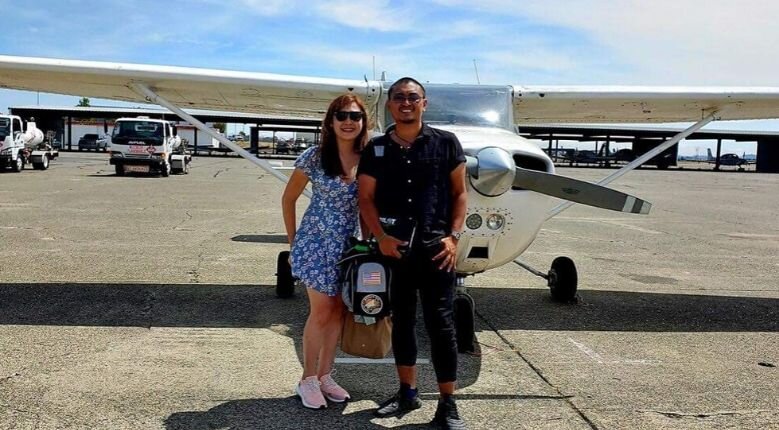 Aside from being smart, funny, and eloquent, Denise' authenticity is what drew in Art even more.
"Come to think of it, I really had no apprehensions in putting myself out there when I started with those online dating websites," Denise proclaimed. She noted that while it can be because of her "adventurous follies of youth," it was also because when she started, online dating was almost exclusive to meeting foreign men. It was a challenging 11 years prior to meeting Art, said Denise, who claimed that "the idea of the distance and improbability of eventually meeting people in person dampened the enthusiasm in really getting to know [any matches]."
Meanwhile, Art shared that Denise' openness about her gender identity and how she doesn't trivialise her womanhood is what made him even more impressed with her. "I asked her if she already had kids, and she casually replied that she was already a mum to several dogs, and that, as a trans woman, she does not have the physical capability to do so — not that she wanted to, anyway," Art said. He claimed that he had dated transwomen before (he even authored a book titled
He's Dating A Transgender
, referencing a previous high-profile relationship), so learning about Denise' gender identity was more of a matter-of-fact than an issue, making them hit off even better.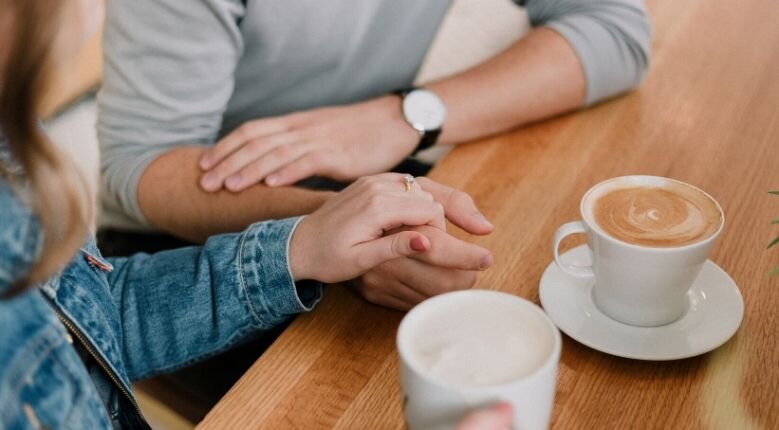 Swipe, meet, match — and the rest is history.
"Get to know people at face value and not based on your own personal biases. I think this is the best way to give them a chance to present the self they choose to present to you. From there, you get to decide if you want to go further or not," Denise advised. "One should always be self-aware that in opening ourselves to the good, we are at the same time opening ourselves to the bad. Knowing the difference is the key."


Both realised in their initial conversation that either person was not just looking for a random hookup, but rather something that can actually "develop into something very meaningful". Two days after meeting online, they met in real life for a coffee date, with Denise's bulldog, Meg, as their chaperone. And the rest, as they say, is history.
Still going strong
"Over time, as the internet went from being a domain of anonymity to becoming an extension of our real-world identities, internet dating has surged in popularity," Art said, sharing his two-cents on how online dating has evolved since he tried it out for the first time.
As for dealing with the stigma that still surrounds online dating, Denise firmly believes that despite its reputation, Tinder, along with other sites and apps for meeting people, is only for hookups if that's what we make of it — not that there's anything wrong with that, of course. "It is our love story and making up some lame narrative about how it started is just not going to give it justice. It is what it is and that is just how we like it," she explained.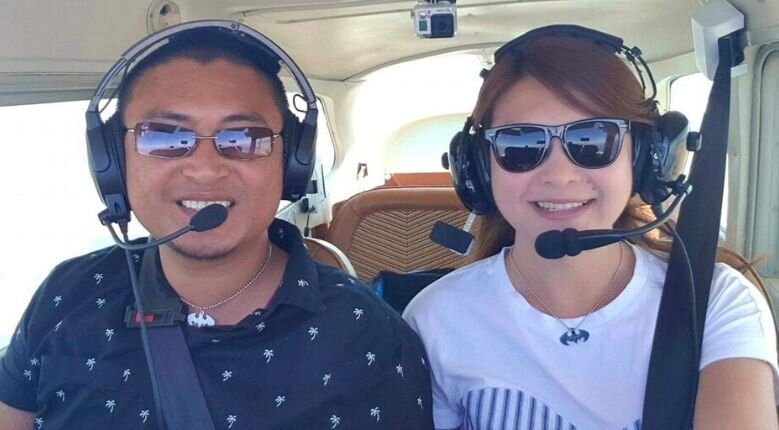 Swipe right to your happily ever after? It's possible, says Art and Denise.


Fast forward to the present, Art and Denise are together for two years (as of writing) and their relationship is still stronger than ever. In fact, given their longevity, they find it a non-issue to be honest when people ask them about how they met. Denise shares that swiping right led her to her "happily ever after" and if someone is seeking for the same, this story might just be their cue to also try it out. Backing this up, Art reiterated that while waiting for a meet-cute a` la '90s rom-com is great, people should get with the times and stop thinking that seeking romance online is not a good option. After all, if it worked out for his "non-existent wit and humour" and Denise's "introversion" all because they were being real and true, then who's to say you can't find your match if you try? — With interviews by Alyana Olivar
Comments, questions or feedback? Email us at [email protected].