This article was first published on 4 October 2022.
Acai bowls are not only pretty for the Instagram grid but are actually good for your cravings and your health. Delicious, powered by superfoods, and easy to eat, acai bowls are also not hard to find around Singapore, making them a great option if you want to level up your choice of snack.


Acai bowl benefits
Acai bowls
contain healthy fats and antioxidants, with their combination of fruits, vegetables, and other ingredients that are good sources of fibre and protein. They are also rich in potassium, which helps regulate blood pressure levels and cholesterol.
Looking to grab an acai bowl for your next snack time? Here are 13 places in Singapore to get this healthy yet yummy treat.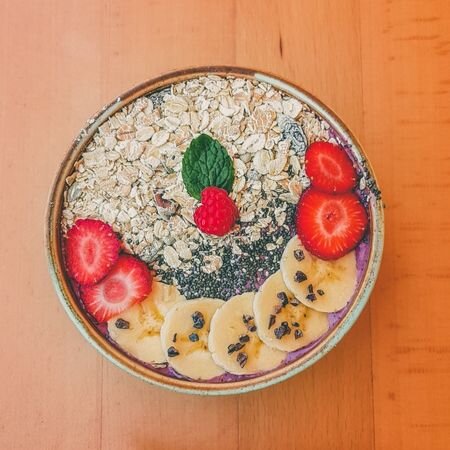 1. Coocaça
Coocaça not only serves acai bowls using fresh ingredients and with no preservatives, they also specialise in other acai food items like soft serve and smoothies, giving you an array of options. They also offer a DIY kit if you want to experiment with your own mix in the comfort of your home.
Address: Great World, 1 Kim Seng Promenade, #B1-K114, Singapore 237994
Contact number: +65-9018-3253


2. The Good Boys
When we think of fast food, 'unhealthy' comes to mind. However, The Good Boys changed the game with their acai bowls and other selection of healthy snacks that are prepared fast, fresh, and of the best quality. They use ingredients that are locally sourced and/or self-sourced/made by the company.
Address: 1 Irving Pl, #01-26 The Commerze Building, Singapore 369546
Contact number: +65-8130-1083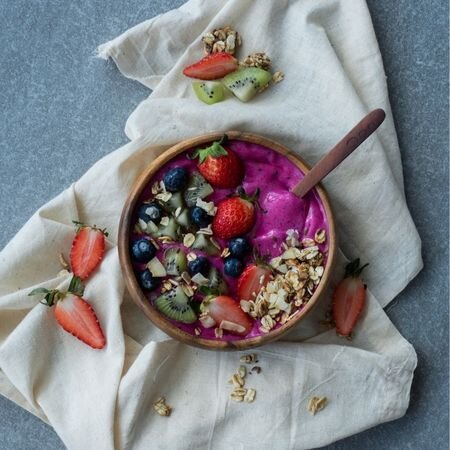 3. Berry Nice
We absolutely love Berry Nice not just because of their brand name's pun but also due to their acai bowl selections that are more than just 'very nice'. They use organic acai with no artificial sweeteners, preservatives, and stabilisers, with each bowl prepared fresh daily.
Address: 1 Tampines Walk #B1-K31 Singapore 528523
Contact number: +65-8102-0095


4. Poke Theory
Poke Theory not only sells acai bowls and other snacks that are good for you, but they also make sure their products are good for the environment too. They minimise food waste by making sure they maximise ingredients to the fullest potential and they also use eco-friendly packaging like biodegradable and recyclable plastic.
Address: Various locations.
Contact number: +65-6904-8189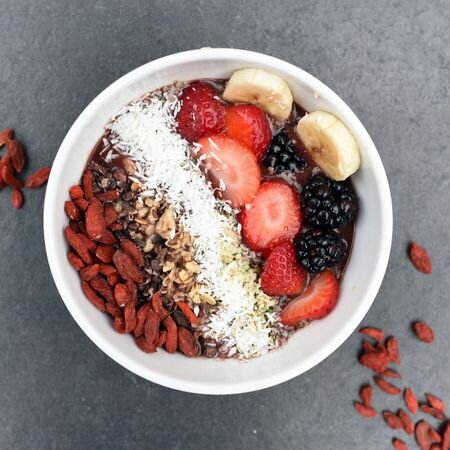 5. Oatberry Granola Kitchen
Oatberry Granola Kitchen uses organic fair-trade acai that is delicious and most importantly, all-natural. Their acai bowls also champion macadamia butter and in-house freshly baked granola, delivering a mouthwatering taste you'll surely never get enough of.
Address: 46 Telok Blangah Drive #01-85 Singapore 100046
Contact number: +65-6962-1509


6. An Acai Affair
You'll be spoilt for choice when it comes to toppings at An Acai Affair. Not only do they offer a wide variety of options when it comes to fruits, toppers, and drizzles, but you also have full command over the size and balance of ingredients in your bowl to make sure you get your fill just right.
Address: Various locations.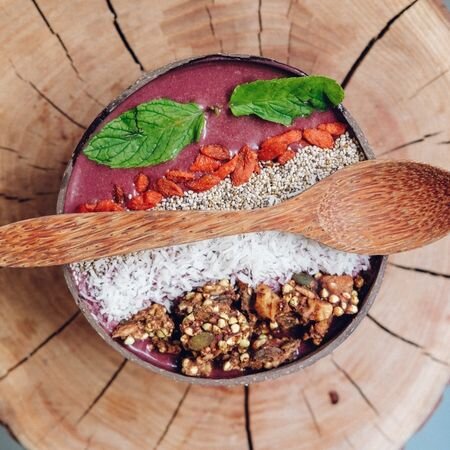 7. The Juju Bar
The Juju Bar not only makes acai bowls delicious, they also make sure the curation process in deciding what goes into your bowl is also fun. Not only are there many options for fruits and bases, but ingredients such as peanut butter and dark chocolate also complete their selection for a truly indulgent, but still healthy, mix.
Address: Visitor Services @ Bukit Timah Gate, Singapore Botanic Gardens, 1 Cluny Road, Singapore 259569
Contact number: +65-9389-2042


8. Shake Farm
If you're very conscious about your calorie intake, especially due to health reasons, Shake Farm's got your back. Their delicious acai bowls, as well as their entire menu, have calorie numbers on display, making sure you know what and how much exactly you are putting in your body.
Address: 126 Telok Ayer Street, Singapore 068595
Contact number: +65-9187-4407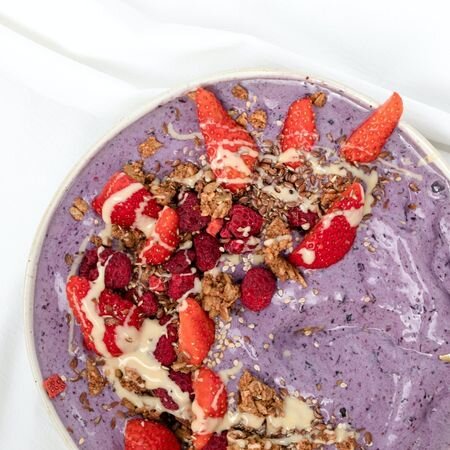 9. Porcelain Cafe by Gratefood Co
Acai bowls are already naturally Instagram-worthy, but if you want something that looks like they're pure art, Porcelain Cafe's got you covered. Their creations often feature shaped fruits, edible spray, sprinkles, and more that are mostly made from natural and vegan ingredients, resulting in some of the most eye-catching — and mouthwatering — bowls you'll ever see.
Address: #04-48, Paragon, 290 Orchard Road, Singapore 238859


10. Project Acai
At first glance, you'd think that Project Acai's acai bowls are made just for cheat days given their ultra delectable, dessert-like appearance. However, their menu is composed of nothing but healthy options that are also dairy-free, gluten-free, and vegan. Talk about hitting the sweet spot, pun intended, both visually and taste-wise, without putting your health on the sidelines.
Address: Various locations.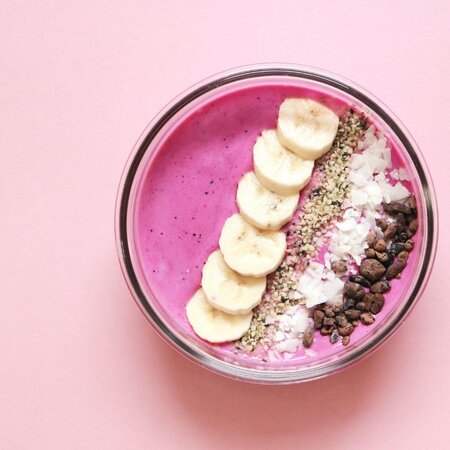 11. Haakon
Haakon's acai bowls are hefty in size and flavour. Their acai base comes frozen but not tongue-numbing, being in the perfect temperature to enjoy under Singapore's daily heat. They use top-quality ingredients that, when combined, make for a mouthwatering bowl packed with health benefits.
Address: Various locations.

12. Ola Acai
Ola Acai allows you to choose from their four house specials or customise your bowl. They have unique sorbet flavours like yuzu and biscotti caramel and delectable syrup choices like almond and cashew butter. Yum!
Address: 210 Hougang Street 21, #01-273, Singapore 530210
13. Nana's Acai
Nana's Acai bowls are creamy, flavourful, and served in medium to large portions filled to the brim. Their 'bowls' (technically, cups) are also layered aesthetically, making for an IG-worthy snack.
Address: 116 Lorong 2 Toa Payoh, #01-150, Singapore 310116
Comments, questions or feedback? Email us at [email protected].