As career women, we have lots of things on our plates. Because of this, it's sometimes easy to forget or put aside our own nourishment. Raise your hand if you've ever missed a meal because you had to meet a deadline! The list is even longer when one's an entrepreneur. On top of personal roles, there's a business to be kept up and running, which is admittedly not an easy task. But mum and ​Clozette Co-Founder and Creative Director ​Kersie Koh​ knows that taking care of yourself is a must so you can be and do your best. If you've ever wondered what fuels a mompreneur, you're in luck. Ahead, Kersie shares what she eats in a day to stay focused and on her A-game.

Breakfast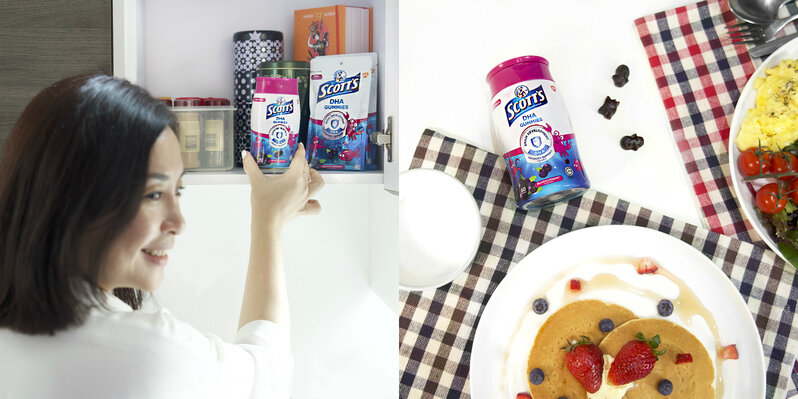 Since it's the first meal of the day, it's important to nourish your body with something that will set the tone for the entire day. For Kersie, it's important that she fuels not just her body but also her mind. But, of course, before she is an entrepreneur, she is a mum first. So Kersie makes sure that her kids get the nourishment they need, especially since they need not only physical energy but also mental stamina because they go to school. Aside from nutritious foods, she gives them ​
Scott's DHA Gummies​
that help support normal brain development and a healthy immune system, to start their day on a good note. A serving of the gummies (three gummies) help kids meet their daily requirements of Omega 3 fatty acids, including DHA.
Plus, they are packed with Vitamin D which supports a healthy immune function and the development of strong bones in children. Kersie has no trouble giving these gummies to her kids as they are designed with microencapsulation DHA technology that locks in the goodness of fish oil without the fishy taste and smell! They are now available in three different flavours to choose from, Strawberry, Orange, and the latest Blackcurrant flavour.
Lunch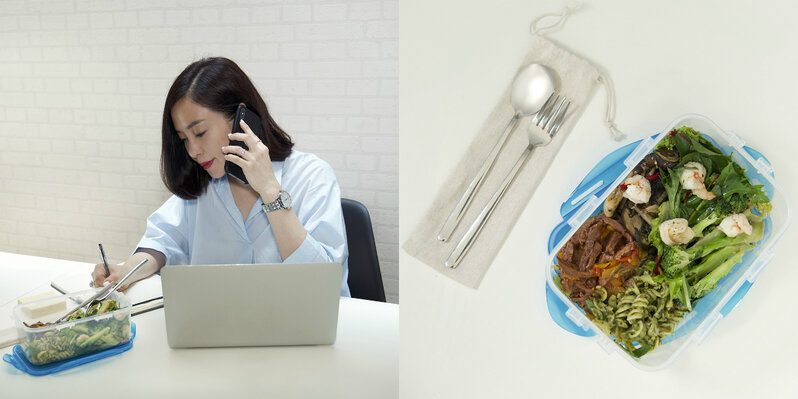 After spending a bit of time with her kids in the morning, Kersie heads off to work. In between meetings and events, she grabs a bite of her packed lunch. With the ideal that we are what we eat, Kersie makes sure that she always has a balanced diet. "While I really love food, I make sure I'm still mindful of what I consume," she says. "From Mondays to Thursdays, I stick to lots of proteins and vegetables and just some carbs. But on Fridays and weekends, I eat what I want but still make sure to not overeat."
Dinner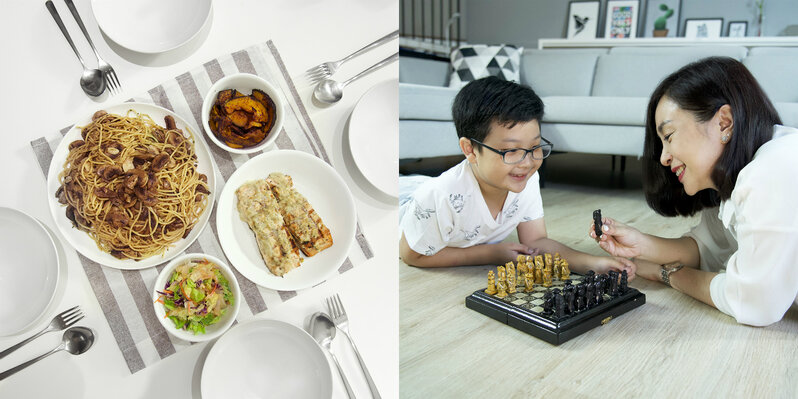 Spending time with her kids after a long day at work gives Kersie respite. So she makes sure to have dinner with them. "For their main meals, there should always be a balance of carbohydrates, protein and vegetables," she says. "My husband and I also make sure they get their calcium from milk and eggs." After enjoying their healthy meal, they engage in after-meal games that not only help them bond but further strengthens their brain development and function, which her kids are ready for because of the help of
Scott's DHA Gummies
.
As a mompreneur, Kersie makes sure not only to look after her health but also her kids'. With nutritious food and
Scotts DHA Gummies
, they can keep exploring and growing every day!
Nourish your kids' body and mind with Scott's. Get it here.
Comments, questions or feedback? Email us at [email protected].