There's no denying that Lee Min Ho shines in whatever role he portrays. The latest one that got fans raving? The King: Eternal Monarch. But it's not just his acting chops that got attention, his wardrobe — even the drinks he had on the show — have caught many eyes. If you've tuned in to the show and have wondered what he — and other characters — are taking while spending late nights planning how to rule or at stake-outs, you'd be happy to know that it's not just a prop. It's Korean red ginseng!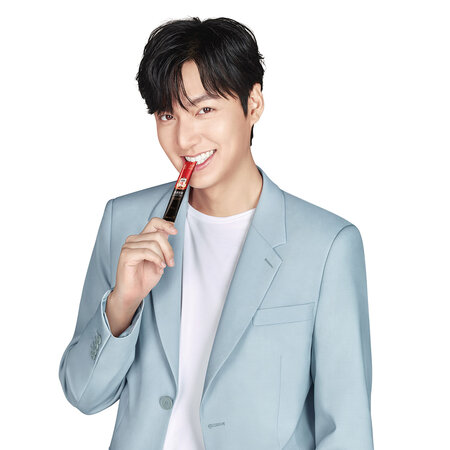 If you're looking for a drink that doesn't just satiate your thirst but also gives health benefits, this is where your eyes should be. Fun fact: it's been part of many households — and even palaces' — rations for
thousands of years
because of its ability to strengthen the immune system, keeping you strong from health problems. It also helps the body adapt to stress and keep it balanced. Plus, it improves one's stamina. If you've been having trouble sleeping or are just plainly stressed out because of the current health situation — we don't blame you at all — Korean red ginseng can also help relieve your fatigue. It's just what you need to add to help keep your body strong amidst the pandemic.
It helps increase mental energy too. Perfect for this stay-home period — and late nights binge-watching your favourite K-Drama, if you ask us. Ready to give it a whirl? Try Korean red ginseng from
Cheong Kwan Jang
. With over a hundred years of experience providing drinks made with Korean red ginseng, it's safe to say they know the drink well. Here are a few ways to enjoy it.
Keep it balanced while you work through each day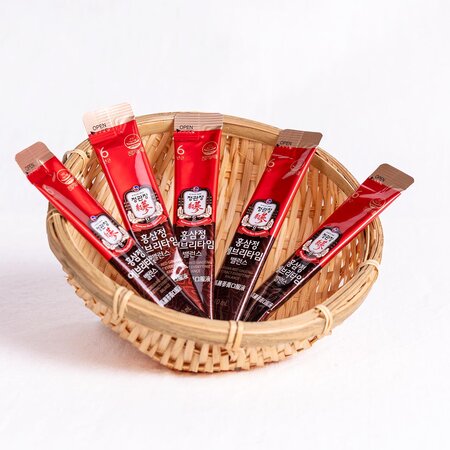 Got lots on your plate? Stay energised and make sure each day is balanced even while you're busy finishing chores or doing work at home with the
Cheong Kwan Jang Korean Red Ginseng Extract Everytime Balance
. Made with 21 per cent Korean red ginseng extract, licorice extract, propolis and purified water, it offers a balanced taste of what ginseng is known for. Each drink gives helpful health benefits such as boosting the immune system, improving blood circulation, memory enhancement and relieving fatigue. It's got lots of antioxidants too — great for your body and great for your skin. Plus, it's halal-certified.
Start your day on a sweet note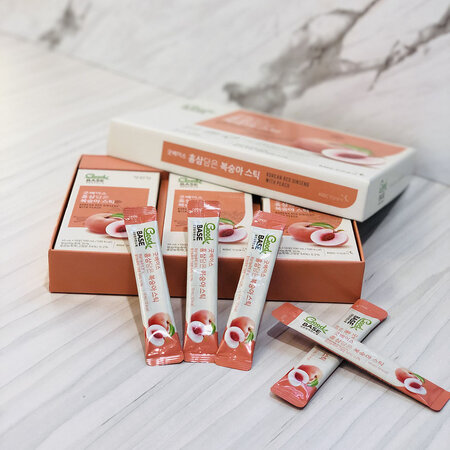 We all know how hard it is to get up in the morning. The antidote? A sweet treat — that's actually good for you — to perk up the start of your day. The
Good Base Korean Red Ginseng with Peach
is just the one you need for this. It's got just the right amount of sweetness from the fruit — along with a tinge of ginseng taste for a fresh start in the morning. Aside from boosting your immune system, it also has vitamin C that nourishes the skin. It helps slow down ageing and provides fibre, vitamins and minerals for good overall health. Sounds like a sweet deal to us!
Liven up humdrum afternoons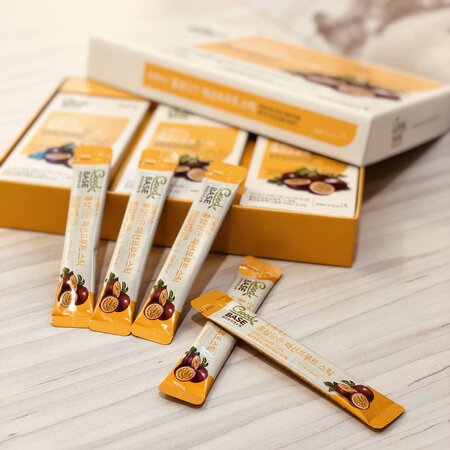 Looking for just a tiny bit of zest from your drink when work's a bit too hectic and you're just too overwhelmed? Look no further than the
Good Base Korean Red Ginseng with Passionfruit
. Plus, aside from being high in antioxidants, passionfruit has vitamin C beta-cryptoxanthin and alpha-carotene that boosts the immunity — great for countering stress. It also contains iron that's great for increasing the haemoglobin in our red blood cells. Triple the benefits in one drink? Fit for royalty, don't you think?
Drink like K-drama royalty. Try Korean red ginseng by Cheong Kwan Jang
,
supported by
Korea Agro-Fisheries & Food Distribution Corporation. Get it on Lazada.
Comments, questions or feedback? Email us at [email protected].