It's hard to think about skincare and not think about collagen — whether it's in a cream, a serum or a supplement. A staple for many because of its countless benefits, this protein — which, fun fact, is actually present in the body — is much-loved not just by beauty enthusiasts but also anyone who wants to stay looking and feeling youthful. But did you know that there are different types of collagen supplements? Yes, there's one depending on your need — and we've found them in Kinohimitsu. Curious to know which one fits your lifestyle and skin needs best? Read on.

For hydration and a boost in skin freshness: Kinohimitsu Collagen Diamond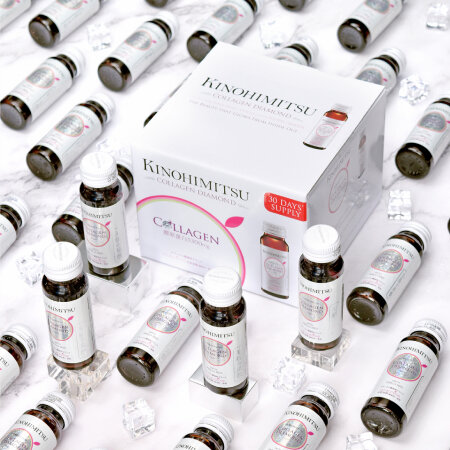 Restore your skin's youthfulness and resilience while giving it a hydration boost with the
Kinohimitsu Collagen Diamond
drink. Made with 5,300mg of Collagen Peptide, which is easily absorbed by the skin, this drink gives you a plumped and visibly lifted look quickly. It's perfect for anyone who's looking to maintain their skin's fresh look.
For anti-ageing: Kinohimitsu Collagen Green Caviar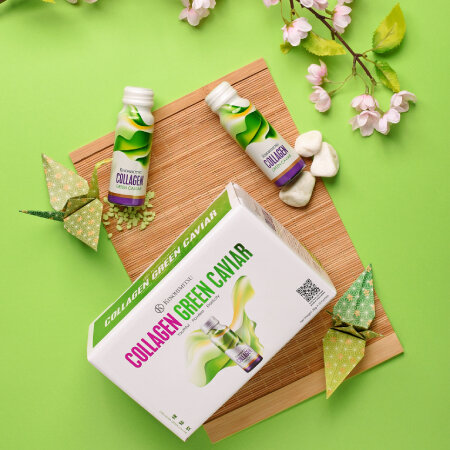 Collagen is, of course, known for its anti-ageing properties. But did you know that its benefits can be amped up when paired with antioxidants? Discover this wonder pairing in the
Kinohimitsu Collagen Green Caviar
. Aside from the 5,300mg marine collagen peptide found in Kinohimitsu collagen products, this one also has Japanese Okinawa Green Caviar that's abundant in free radical-fighting antioxidants. This one's for you if you want to prevent premature skin ageing or if you've already seen the signs but want to freeze them and keep them at bay.
For a better beauty sleep: Kinohimitsu Collagen Nite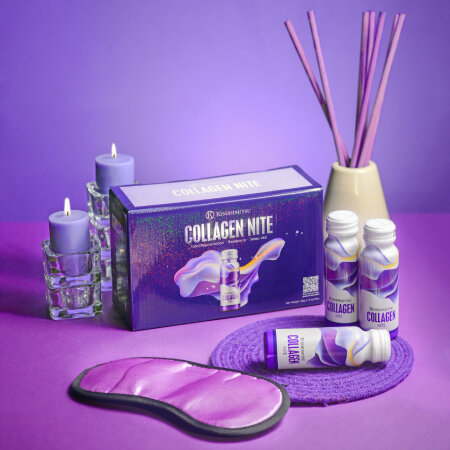 Getting a good night's sleep
has been proven
to be valuable in helping you achieve better skin. Yes, beauty sleep is real! So imagine having that coupled with a skin-loving ingredient. For better sleep that makes your skin just as good, the
Kinohimitsu Collagen Nite
is the one to try. In addition to collagen, it also has GABA, tryptophan, spinach and green tea extract that not only helps you to have a good night's sleep but also increase your skin's regeneration during slumber. The effect? Skin that makes you say "I woke up like this."
For keeping oil at bay: Kinohimitsu Collagen Men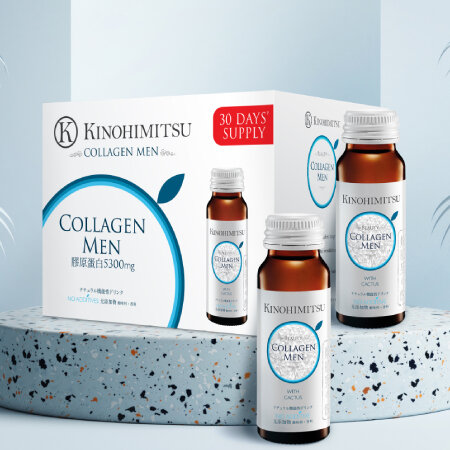 If you want to address oily skin, large pores and pimple marks while you stay on top of your anti-ageing regimen, here's just what you need:
Kinohimitsu Collagen Men
. No, it's not just for men though! It's definitely still suitable for women and no hormones are added to it, just ingredients that can help address both men and women's skin concerns. Along with marine collagen peptide, it has hyaluronic acid, cactus extract and aloe vera that not only hydrate the skin but also help to reduce excessive oil production, prevent blemishes and promote scar healing.
Keep your skin looking youthful while getting more skin-caring benefits according to your needs? We're in — as we're sure you will be too.
Get the right collagen for your need. Enjoy up to 40 per cent off on Kinohimitsu's Collagen series islandwide! This promotion is available on Kinohimitsu e-store (sg.kinohimitsu.com), Qoo10, Lazada, Shopee, Taobao, iShopChangi, Ezbuy, KrisShop, Guardian, Watsons, OG and Kinohimitsu retail stores.
Comments, questions or feedback? Email us at [email protected].