It's not novel to see women juggling many different roles. From building a career to running a household, it's safe to say that women are not afraid to take on challenges. Scroll through Instagram and you'd see women who have it all and seem to be able to do it all. But how does it actually happen? So we asked Jamie Yeo, a multi-hyphenated mum, to share what it's actually like to juggle her many roles and how you can do it, too.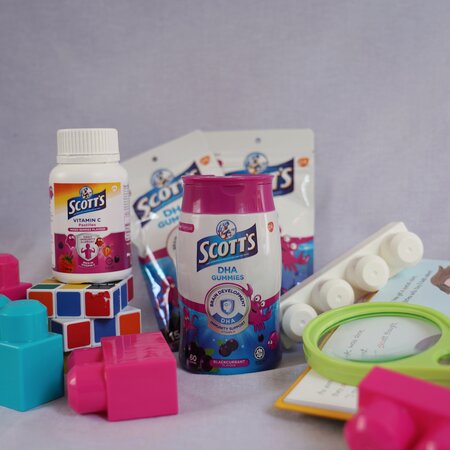 Planning is winning
No two days are ever the same for Jamie, but it pays to have a routine. Planning is the key to getting things done. "The early morning is very much all about the kids," she shares. "I settle Aly first as she needs to leave early to get on the school bus, and then I'll have a leisurely breakfast with my youngest son. Then it's work time for me when he goes off for his morning nap." Depending on what she needs to accomplish that week, Jamie would be doing errands, working out or catching up with a friend.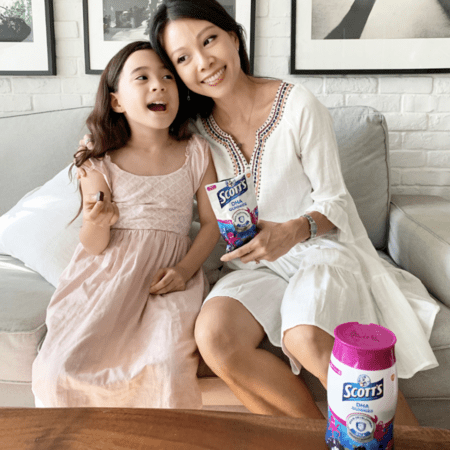 Making sure that her kids are well
When you're a mum, your default mindset is making sure your kids are alright. It makes sense, too, because if they're not okay, everything else is not okay. So Jamie makes sure that her kids are in tip-top shape. "I'm pretty strict about what they consume," she says. "Apart from making sure they eat well with lots of protein, fruits and vegetables. I make sure they also take supplements like
Scott's DHA Gummies
to help support a healthy immune system and normal brain development."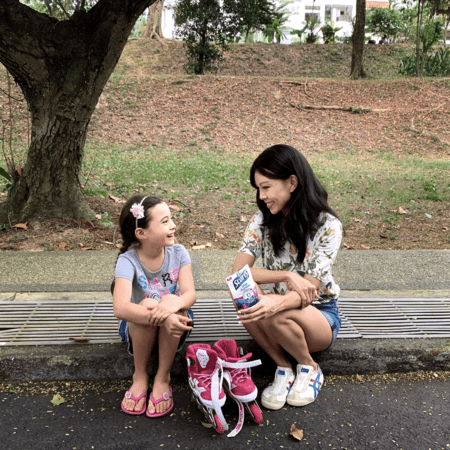 Scott's DHA Gummies are packed with DHA that helps to support normal brain development and brain function. It also has Vitamin D that supports a healthy immune system and the development of strong bones in children. The best part? They come in 3 different yummy flavours namely Strawberry, Orange and their newest Blackcurrant flavour so you surely won't have a hard time getting kids to take them. Ensuring child's health? Check.
Asking for help
No matter how strong and great of a multi-tasker you are, you really just can't get it all done by yourself — that's a tidbit of truth Jamie is not afraid to share. " My other not-so-best-kept secret is my husband," she says. "He's very involved and hands on, and that really helps." Aside from that, Jamie is also open about having household help. "There's simply not enough hours in a day," she says. "Some evenings, I have to work so then my helper would be in charge of my kids for a bit, as well as our food."
Making time for me-time
You truly can't give anything when you are spent. Jamie makes sure that she gives herself time to just be there for herself so she's ready to be on top of her game. "I love poring over recipes and coming up with my own dishes, and then going to get the ingredients for them," she shares. "To me, the whole process of cooking is extremely therapeutic." Do whatever it is that calms you and gives you the energy you need to get back to giving things your one hundred per cent.
Juggle it all with the help of Scott's. Get it here.
Comments, questions or feedback? Email us at [email protected].