An elite pyjama party? We thought so too, at first. But there's more to it than meets the eye in "Sleeping Beauties: Reawakening Fashion" — the theme of the Met Gala 2024. We've rounded up everything you need to know about the intriguing concept of this prestigious fashion event.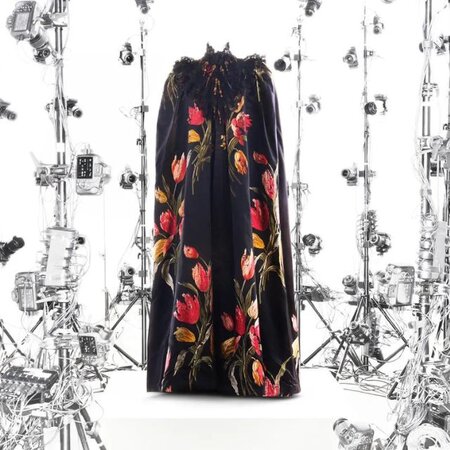 Met Gala 2024 theme
Every year, the Met Gala's red carpet event connects to a new exhibit in the Costume Institute at the Metropolitan Museum of Art in New York City. Last year, celebrities dressed in mostly black and white hues since they were inspired by the creations of the late German fashion designer
Karl Lagerfeld
. This time, the organisers have decided not to pay tribute to a single personality and instead, selected a theme that brings together ideas of renewal and rebirth.
Nope, the Met Gala 2024 theme isn't based on Disney's Princess Aurora
"Sleeping Beauties: Reawakening Fashion" aims to breathe new life into garments that have long been forgotten and span 400 years of history. In the exhibit, you'll find historic dresses that are so delicate that not even a mannequin can wear them. Instead, they will be displayed in glass "coffins" (which makes us think about Disney's Snow White). The museum will also be making use of CGI, AI, and other technologies to help more people experience the pieces in a brand-new way.
Visitors of the museum will be able to explore historically significant pieces like a 17th-century English Elizabethan bodice and satin ballgowns as well as more contemporary designs from Yves Saint Laurent, Dior, and Givenchy. We also spotted in the teaser the iconic Alexander McQueen dress adorned with orange butterflies which was worn by the character of Effie in OG
Hunger Games
movies.
With this theme, we're thinking florals, animals, spring, and other nature-inspired elements, and we can't wait to see what the guests will come up with.


Met Gala 2024 date and location
The prestigious fashion event happens every year on the first Monday of May. So mark your calendars, because Met Gala 2024 is confirmed to take place on 6 May 2024.
Planning to see the exhibition for yourself? It will be open to the public on 10 May 2024 and will run till 2 September 2024. It will be located at The Met Fifth Avenue, The Tisch Galleries, Gallery 899, Floor 2.

(Cover photos from: metmuseum.org, @metmuseum)

Comments, questions or feedback? Email us at [email protected].