Grasping 2021's key home and living trends can be quite the head-scratcher, don't you think? On one hand, experts have predicted that smart home technology features will become commonplace within the next decade as they become more accessible and affordable. In fact, whether it's the use of voice assistants such as Amazon's Alexa or the integration of interactive displays in our living quarters, what we've envisioned as the home of the "future" has already become a reality for many of us now.
On the flip side, the unprecedented arrival of the pandemic last year has also caused the world to "slow down." Time-saving home innovations became less important compared to interior accents that provided us with a stronger sense of comfort and belonging. Furthermore, with our continued obsession with all things nostalgia — be it on social media or in fashion — time travelling to the past isn't backwards-thinking anymore. Rather, it's a reflection of how we're living in this new "norm".
With this, we highlight four key nostalgia-inspired trends to know now and reveal tips on how you can "decorate" the decade in a fun and modern way.

The '20s art deco folding screen
The folding screen was said to have originated from China, with records stating that it was used around the 4th century BC or even earlier. Over time, this piece of prized furniture made its way to other countries in Asia before it attracted plenty of attention in Europe. (Fun fact: Renowned French designer Coco Chanel was believed to have owned 32 of them.)
Fast forward to the Roaring '20s when the Art Deco movement was at its peak of popularity, wealthy homeowners favoured luxurious elements such as lacquered countertops and boudoir lamps and had soon taken a liking towards folding screens that featured geometric shapes and gilded accents too.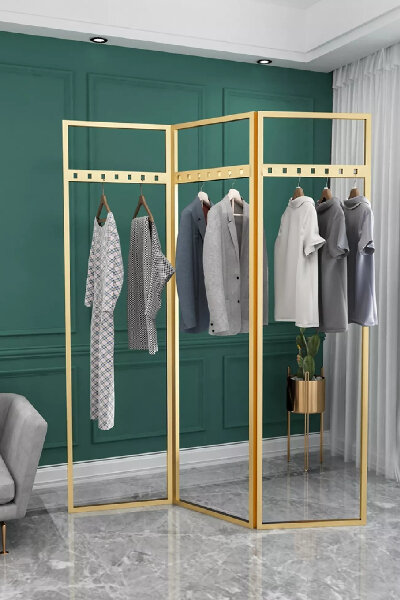 Decorate the decade: As a more modern, multifunctional alternative to this trending item, we found Bahpaud's Bauhaus Clothes Rack, which is designed with small square holes for you to hang and display your clothes stylishly. Doubling as a room divider, this piece can be displayed in your room or in your main living area to help break up open living spaces.

The '50s conversation pit
The "conversation pit", which is also known as the "sunken" living room, first rose to popularity during the 1950s. Most commonly found within nightclubs and fancy Hollywood homes, this feature was deemed innovative back then in visually dividing an open floor plan without the need for walls.
Furthermore, with the inviting, intimate nature of this design, conversation pits also provided the ideal environment for hosts and guests to focus their attention on creating meaningful conversations rather than be distracted by their surroundings.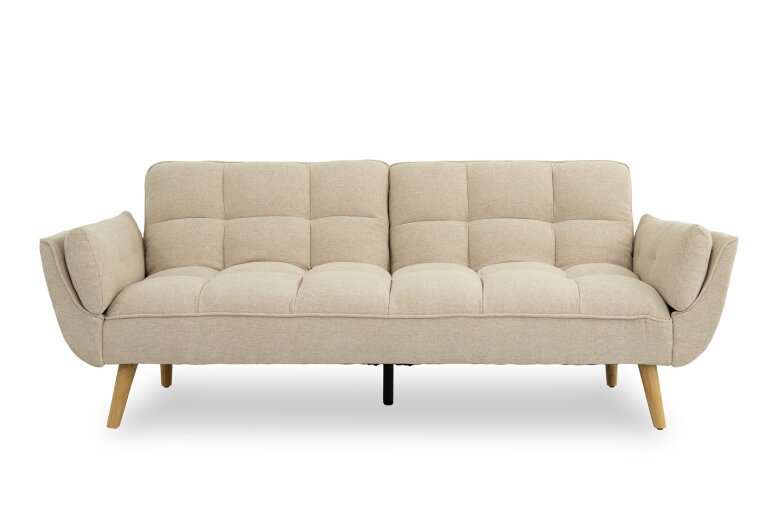 If hacking the floors of your living room sounds impossible at this point in time, there's another way to re-create this chic comfortable atmosphere for your home.
Decorate the decade: Store away all unnecessary and over-stimulating elements in your living area and make way for a modular, cloud-like sofa just like e-furniture platform Fortytwo's "Benign" sofa bed as shown above.
The sofa's gently reclined armrest and backrest positions make it ideal for lounging, while its tufted detailing evokes a laid back, relaxing mood. It's all about creating a cosy, comfortable atmosphere that'll make your guests want to linger for a little while longer.

The '70s "peel-and-stick" wallpaper
Need a bold yet temporary refresh of your room? Dressing your walls in '70s-inspired "peel-and-stick" wallpaper might just do the trick. These are not only low maintenance but are also favoured by renters who wish to spruce up their living spaces as they do not damage the walls if applied carefully.
Design aesthetic-wise, this glorious decade is all about conveying a sense of "eclecticism and optimism"; hence the prominent use of fun geometric shapes, loud animal prints and a primarily autumnal palette.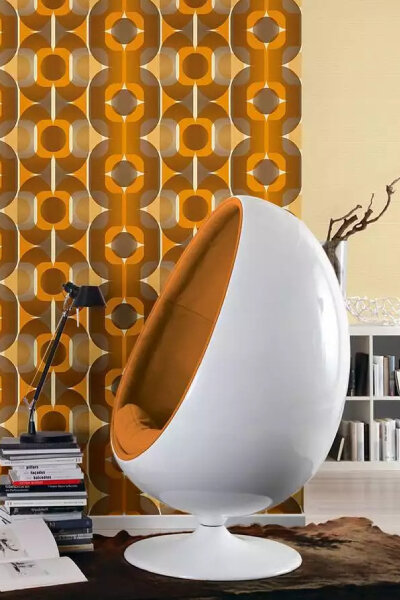 Decorate the decade: If you'd prefer adding a small touch of '70s vibes to your room, start by looking for wallpaper that features shades of orange, yellow and avocado green. As for those of you who are ready to embrace the era with open arms, go with Wallpaperfromthe70s' Sinon orange wallpaper above, which accurately represents the wonders of that decade.

The '80s brass accent
Compared to the preceding decade, the look of the '80s had placed more emphasis on primary colours, pastel shades and chunky furniture. Moving away from swirling patterns and shaggy carpets, brass accents were highly favoured then (and now) as they provided the right amount of shine and sleekness against bright-coloured furniture and fixtures.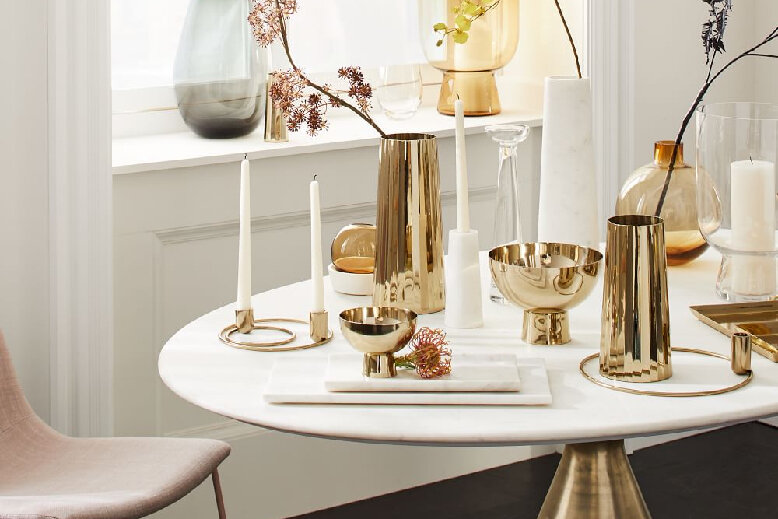 Decorate the decade: One of the quickest and easiest ways to introduce brass elements into your home is through chic, shiny tableware or decorative pieces that jazz up your display shelves. Check out West Elm's Foundations Metal Vases, which boast a polished brass finish and are available in a variety of shapes and sizes to cater to different design needs.
Which decade were you most inspired by?
(Cover photo from: westelm.com and wallpaperfromthe70s.com)
Got a thing for creative nail art designs too? Here are five key nail art trends to try now.

Comments, questions or feedback? Email us at [email protected].