Following the news of the new iPhones, Apple recently announced that they're coming out with the AirPods Max. A shift from their compact AirPods, the AirPods Max is a wireless over-ear headset that you can pair to your Apple products. Good news is, it's now available in Singapore and Malaysia for SGD849 and MYR2399, respectively, starting today. Feeling a little hesitant to splurge on it? We break down some of the reasons why this new Apple product could be the perfect fit for you.
You're an Apple fan through and through
Let's get this out of the way. If you have a Macbook, iPhone, iPad, Apple TV, and Apple Watch, or even just two of these items, you're probably already thinking of getting the AirPods Max. It's designed to allow a streamlined audio experience through automatic switching, where you can switch from your laptop to your phone with a quick tap, and audio sharing between these devices.
You keep losing those darn earbuds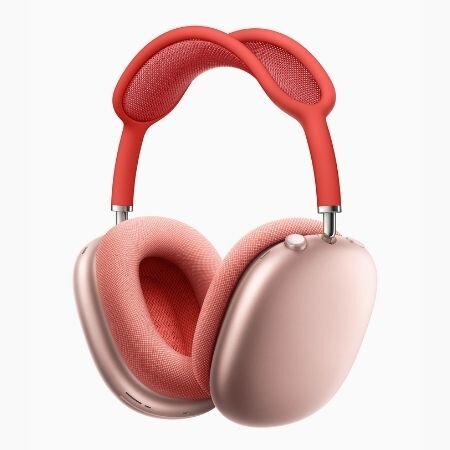 Say what you will, but it's easy to misplace the regular earbuds. We've all heard of those horror stories where someone's dog actually ate an AirPod. If you find yourself in a constant cycle of "Where's My Airpods?", the AirPods Max eliminates that problem altogether with its bigger size. But don't let it fool you: the sleek design emphasises acoustic performance (which we'll talk about more later) and comfort. It has a breathable knit mesh spanning the headband and ear cup to distribute the weight and reduce the pressure on your head and ears, which is sometimes the cause of those midday headaches.
You want adjustable noise-cancelling features
The Apple AirPods Max has Active Noise Cancellation, achieved through the three outward-facing microphones found on each ear cup. These mics detect outside noise while an inner microphone monitors the sound the user's receiving. This is perfect if you want to block out the background noise as you work from home or grind at the gym.
Meanwhile, you could also switch to Transparency Mode so you could still hear everything going on around you. It's ideal for being outside in public areas where you want to be alert but undisturbed. You could also use it for your work calls since it blocks out ambient noise while allowing you to hear your own voice as you speak. All of this can be done with just one press of the noise control button found on the ear cup.
You want a personal movie theatre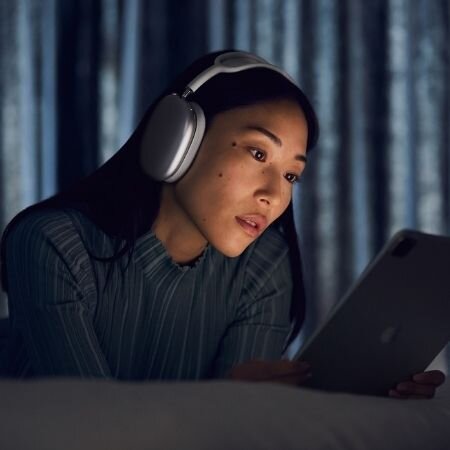 Like to watch movies from your laptop or phone but hate the sound quality? The AirPods Max "provides rich, deep bass, accurate mid-ranges, and crisp, clean high-frequency extension", which essentially means you'll hear every note — from the softest sighs to deepest drops — that comes from your device. Its 20-hour battery life will also last you through several movie marathons, FYI!
You want a touch of personalisation
Sadly, the regular AirPods only come in white. With the AirPods Max, you get to choose from five colours: space grey, silver, green, sky blue, and pink. It would be hard to mistake your friend's AirPods Max as your own. But as added insurance from that happening, for some extra dollars, you could also have it engraved to give it that personal touch. Plus, it comes with a soft and slim smart carrying case in the same colour.
So are the AirPods Max a yay or a nay for you?
(Cover photo from: apple.com)
Comments, questions or feedback? Email us at [email protected].