The current COVID-19 situation globally has become worrisome to say the least, and has resulted in businesses around the world suspending or halting their operations until further notice. Many of us have been instructed to stay at home as much as possible, and to minimise our contact with others if we need to head outdoors.
Even with these jarring changes, life still goes on. We have learnt to adapt and as a result, become more creative and resourceful in finding ways to continually connect and work with others as physical interactions are close to impossible at the moment. Businesses have turned to 'live' video conference calls to facilitate important discussions and meetings. Educational institutions, too, are conducting their lectures and workshops in the virtual space rather than in theatres and auditoriums.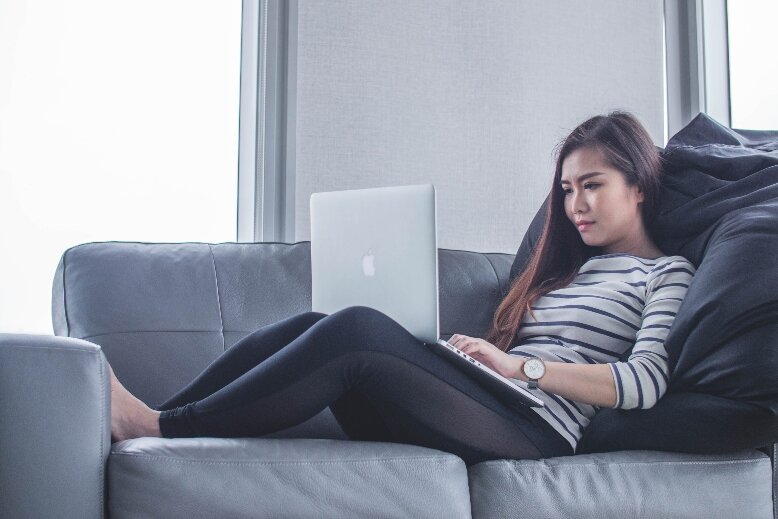 Whether you're a student or part of the workforce, it's tempting to assume that your attire and demeanour are not important as you are no longer confined within a professional or official setting. However, overlooking this aspect may bring about serious consequences (and severe embarrassment).
Keep in mind that you should always be prepared for any impromptu video conference calls to prevent any awkward or unfortunate situations from happening. Here, we round up some tips to help ensure that you look your best ahead of your next video conference call.
A little (makeup) goes a long way
If you are planning to answer a video call from home, refrain from showing up barefaced as you may appear disrespectful to your colleagues and potential business partners. While it's perfectly acceptable to keep yourself comfortable when you are working from home, you must avoid veering into the territory of being sloppy or lazy. Put on some light, natural-looking makeup in order to create a positive, lasting impression. We recommend that you fill in your brows, apply concealer and powder, and add a touch of rosy tint across your cheeks and lips.

Know your angles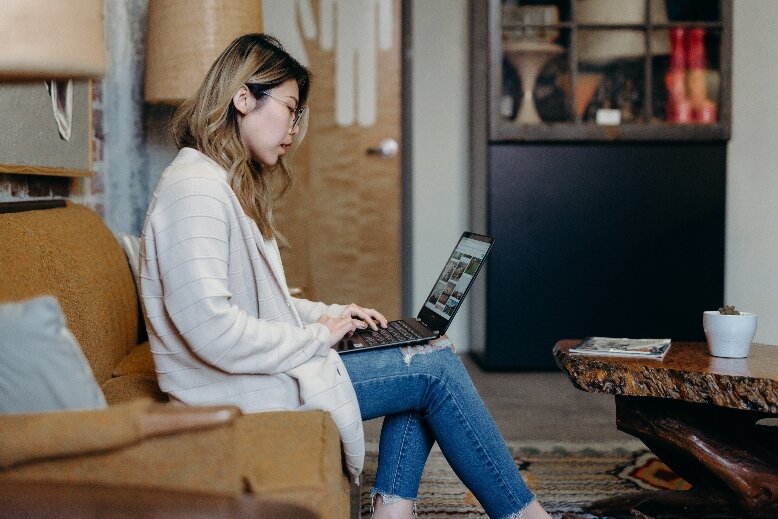 Nobody needs to see a close-up of your flared nostrils as you go through the meeting agenda. Find your most flattering yet natural angles and stick to them. Most people have the tendency to tilt their laptop screens backwards to work on their documents more comfortably, and often forget to tilt their screens back to their original 90-degree angle before entering a video call. The result? Your audiences are treated to a front-row view of your dark eye circles and your ceiling fan.
The trick to figuring out your best angle is to boot up your laptop's video camera function and to tweak your sitting position until it clearly captures all of these details: your entire face, neck and chest area, all while leaving some space above your head.
Dress to impress
Yes, we know that it's almost criminal for us to ask that you tear yourself away from your favourite bathrobe, however, you must be dressed appropriately for all of your meetings, even if you're conducting them in the comfort of your own home. And no, please do not attempt to go on a 'live' broadcast without putting your pants on. You may think that things will be fine and dandy if your camera's zoomed in enough and that you remain seated, but a moment of carelessness might cause you to unintentionally expose yourself!
If you are in a one-to-one discussion with a fellow co-worker, you may consider a fuss-free outfit combination comprising a button-up blouse, a cardigan and a flowy knee-length skirt. For major meetings with prospective clients, switch out the cardigan for a blazer. Avoid wearing overly complicated necklaces and rings as well as low-cut blouses as they will distract your audiences.

Set the scene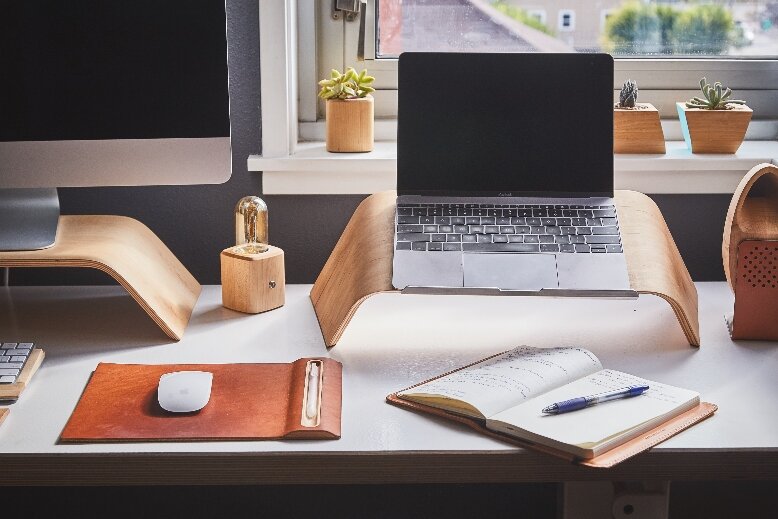 This may sound a little dramatic, but try thinking of your selfie camera screen as a movie scene — what details are being captured, and are there any elements that come off as distracting or off-putting? Are you satisfied with how you are being portrayed?
You may not think twice about your surroundings especially if you are at home as you are used to seeing them everyday. However, your co-workers are bound to observe your environment and may make wrong assumptions of who you are as a person and as an employee.
For example, if you are taking a call from your study room, ensure that your books are arranged neatly and your personal belongings, such as your old t-shirts, towels and underwear are out of sight. Any electronic devices placed near your laptop should not produce any distracting sounds that might potentially disrupt your conversations — examples include a loud desk fan, your phone on sound or vibration mode and your music speakers.
Have you encountered any embarrassing video con call incidents before?
Now, keep your hygiene levels up by learning how to safely disinfect your gadgets.
Comments, questions or feedback? Email us at [email protected].