Smartphones have become an essential part our of every day that we simply can't divorce ourselves from it. It has become a necessity, especially in these moments when we have to stay connected remotely to remain safe and sane. And of course, to manage all Zoom catch-ups, weekend bingeing, and more, we'd need a gadget that can keep up with our dynamic mobile lifestyle. Samsung offers its new Galaxy A21s to solve exactly that — all-day entertainment and connectivity — but does it deliver on its promise? I tried its features to find out.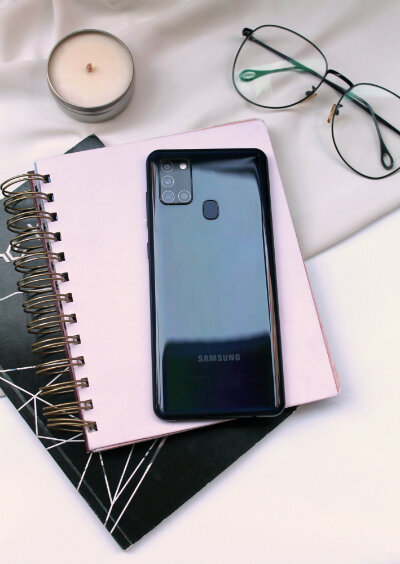 Affordably stylish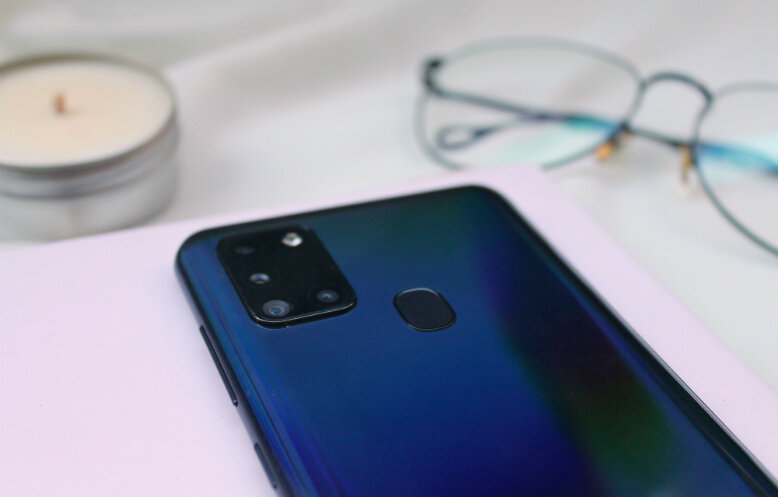 Samsung Galaxy A21s is pocket-friendly — I mean that literally and figuratively! Available in a pretty affordable price of Php11,990/~USD242.82, this mobile phone will definitely not break the bank. It's relatively large with a 6.5-inch display, but despite that, it's light and thin. The phone doesn't feel bulky in my pockets nor in my bag, and, most importantly, my small hands have no problem holding the device at all. The midnight black colour of the Samsung Galaxy A21s is already a versatile classic, but I especially love how it shimmers in a dark blue hue when you hold its holographic case against the light.
Perfect for downtime unwinding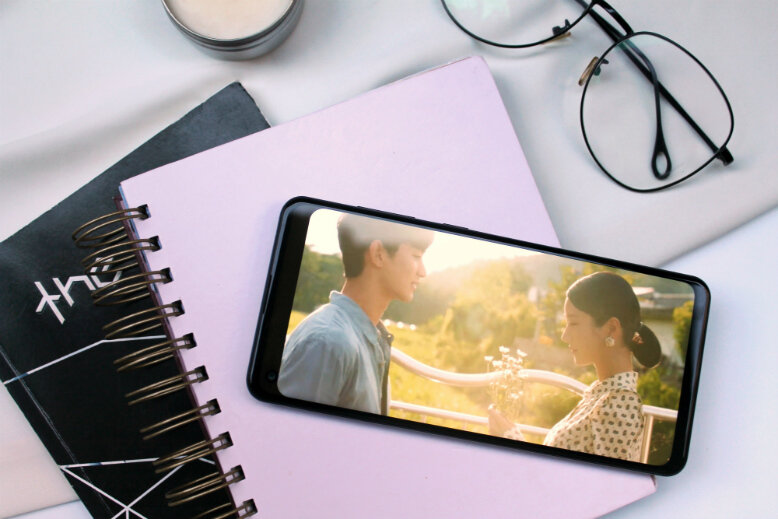 The thing that caught my attention the first time I turned on the unit was its screen. The cute, vivid set of default wallpapers really showcased the vibrance of its Infinity-O display. Together with its wide aspect ratio, it has made my bingeing and gaming even more exciting. No more awkwardly resized windows to fit smaller screens, no more bending closer to clearly see the finer details. I can see more and do more with its high-def display.
Document special moments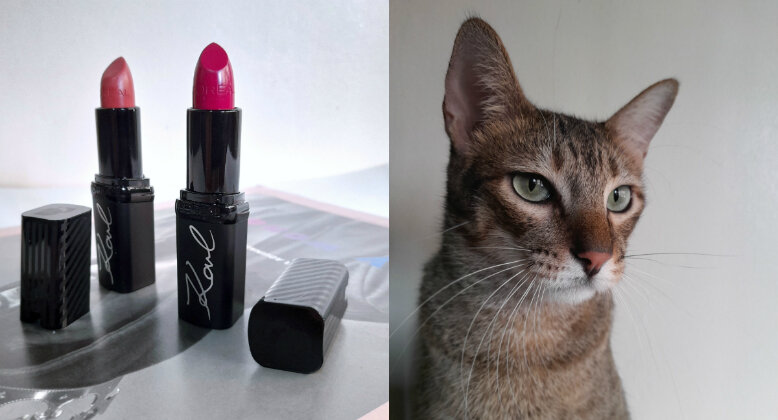 Though it doesn't have extensive camera modes, the Samsung Galaxy A21s still enables you to capture fun moments in life in clear quality. Equipped with three other cameras to accompany its 48MP main cam, the phone lets you play around with depths and angles that help you capture every little detail. Its Macro, Live Focus, and even its regular photo mode are all great at capturing close-ups. The subject appears highly refined, with the background noise naturally blurred. I especially loved using the Live Focus mode to take snaps of my pets who're definitely not the most obedient models. Even if they move around while I shoot, they still remain sharp amidst the background. And, should things not go my way, I can still edit the blurring effect after I've captured the photo.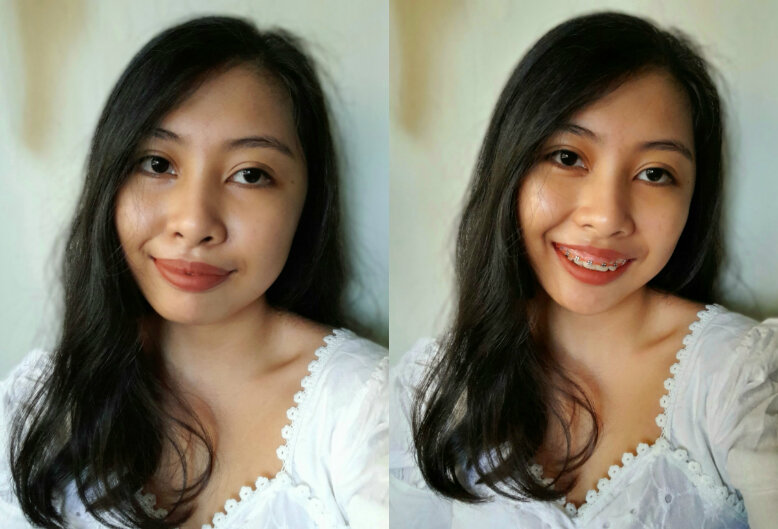 Its front camera is also fun to play around with, especially with the Deco Pic masks and frames. With 13 megapixels, it's designed to track and take a clear shot of not only your face but of your companions as well. Even without enabling its beauty features, its crisp resolution makes for a selfie that's clear as day. It's totally great for experimenting with indoor photoshoot ideas. There's still much left to be desired of its colour quality, though. My skin appears pale when taking photos with the selfie cam but that's easily amended — I just have to apply on the camera's warm filter so my complexion stays true to how it looks in the mirror.
Your companion all day long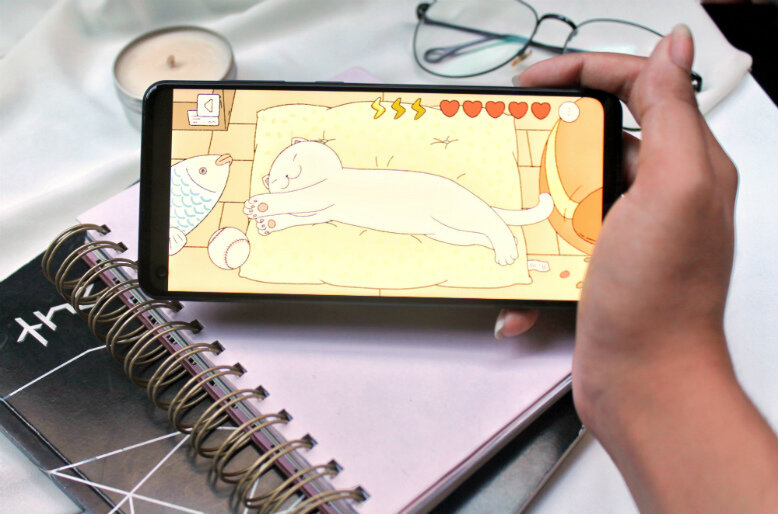 I rely a lot on my phone — right from the moment I stir in the morning to the time I retire late in the night, it's right with me, so I'm really happy it was able to keep up with all that I do. While connected on my mobile data for most of the day, I've managed to watch all the week's episodes of It's Okay Not To Be Okay, check on my pets in Adorable Home, play with my friends on PUBG, all on top of the endless chatting and doomscrolling without the Samsung Galaxy A21s dying on me by the time I return to bed. If this were my old phone, my battery would be on red with that much activity, but this one's still alive through it all. I guess that's the power of a 5,000mAh battery. When it does run low, I won't have to wait long for it to be fully recharged with its fast-charging capability.
Smoothly secure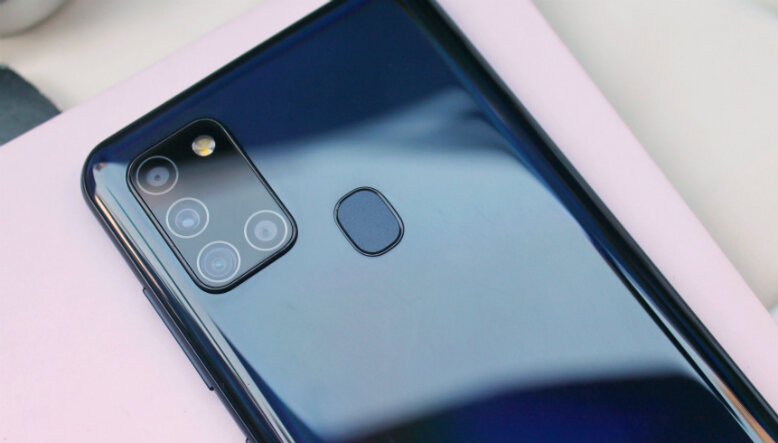 As you can surmise, I'm the type of person who installs and opens a lot of apps on my phone. And I love that even if I forget to close some of the unused ones, Samsung Galaxy A21s has never lagged on me for a sec. Navigating the smartphone is completely smooth and quick. And even if I have to input a ton of my info on a number of my apps, I don't have to worry about my personal data being compromised. Aside from its face recognition features that protect my privacy and its fingerprint sensor that allows me to conveniently log in, the built-in Samsung Knox defends my most sensitive info against malware and threats. With this feature, I can rest assured that I'm totally safe and secure.
A phone that gets the job done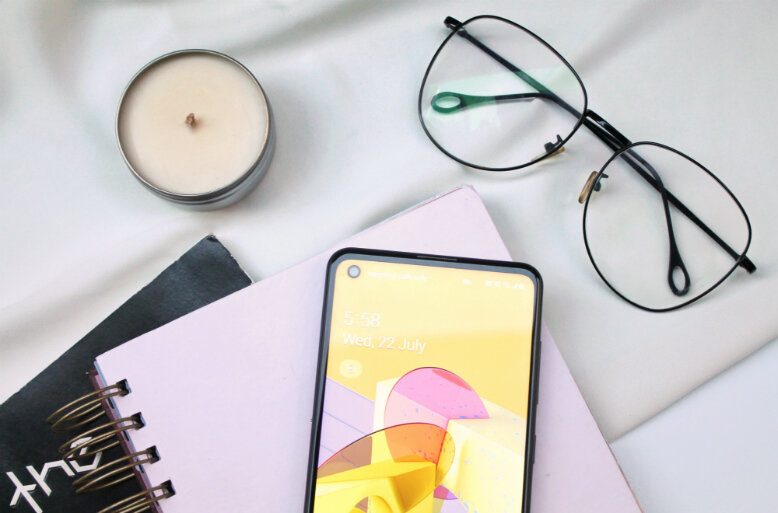 All in all, Samsung Galaxy A21s offers basic features that deliver the best results. Aside from its stunning display, its definite highlight is its high power and smooth performance so it's definitely the perfect phone if you're looking for non-stop entertainment. Plus, it's packed with a cool quad-cam, so it's pretty inexpensive for its price point. I'd say it's a definite steal for those looking for a high-quality budget phone.
Next, find out the best wireless headset for you with this quiz.
Comments, questions or feedback? Email us at [email protected].