In this fast-paced world where the internet reigns, it is easy to find a match. But a match that will last forever? Not quite. For this month's INSIDER series, we interview real people who turned to the internet to meet new people, sustain their relationships, or even find their one true love — proving that sometimes, one right swipe could change your life.
LDRs, shorthand for long-distance relationships, already existed way before the convenience that is the internet. Before video calls and instant messengers, there were letters and telegrams. Photographs and kiss marks on paper preceded heart-eyes emojis and cute gifs to express affection. But in today's setting of modern-day romance, has technology really made it easy for long-distance couples?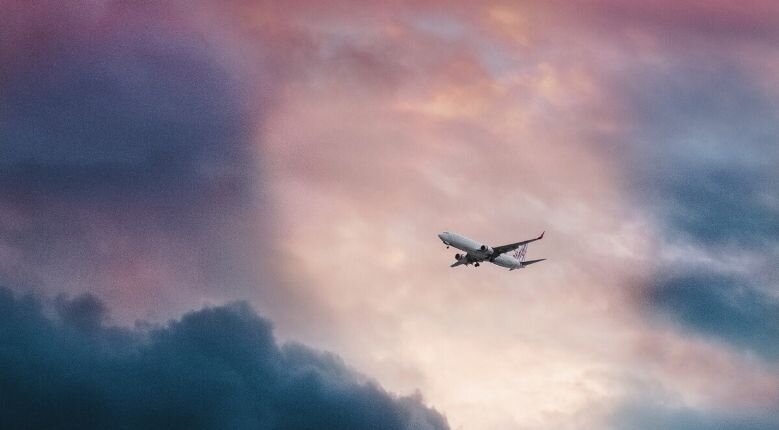 Do long-distance relationships really work? Here's what a couple in an LDR has to say.
For the month of hearts, we decided to explore the world of modern romance as mediated by technology. And for the second instalment of our series, we bring you a different kind of love story, that neither started nor ended, but rather was rekindled — and strengthened — through a long-distance relationship.
A case of puppy love
It all began in preschool. "I had a crush on him then," shared Joy* about Rey*, who eventually became her puppy love when they reached the sixth grade. But as young love goes, they were also each other's first heartbreak. As fate would have it, they transferred to the same school for high school. They were consistently placed in the same classes that they eventually went back to being friends. Still, given that people usually end up teasing them when their history is brought up, the two ended up having more interactions on private messaging on Facebook than in real life.
Having different circles outside of their digital conversations, however, also meant their love story was put on hold. They got into different relationships in high school and secretly remained friends.
But when college came, the two almost lost touch. For one, they were attending different universities. Rey also started a long-term relationship around the time.
"I backed off because my girlfriend back then was the jealous type. When I mentioned it to Joy, she also backed off from chatting with me," Rey explained. The silence went on for almost eight years, all while Rey was with his girlfriend at the time.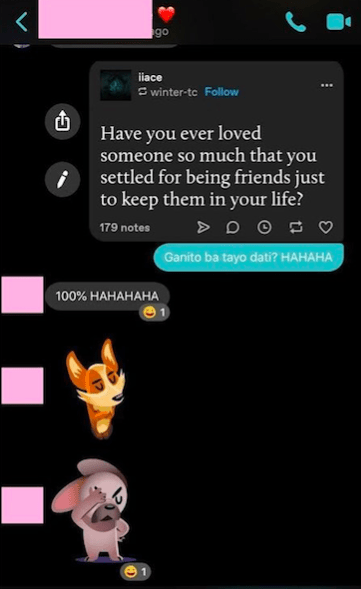 (Joy and Rey reminiscing about their history)
Joy (talking about the screenshot she shared): Isn't this just like us from before?
Rey: 100% HAHAHAHA


In 2016, a year after she graduated from university, Joy flew to Dubai to stay with her mum and find work. Whenever the topic of relationships popped up, Joy was almost certain that she and Rey were never going to be together in the end. She treated their relationship as a closed chapter in her life. However, three years later, Rey restarted their conversations, following his breakup with his college girlfriend.
After months of catching up with each other again on social media, the two reconnected in real life when Joy had her short holiday in the Philippines. According to the two, it was never their intention to get back together. But something just clicked when they started hanging out again. Joy noticed that Rey was being curiously attentive of her, but she didn't want to get her hopes up. Her friends urged her to confront him so that she wouldn't have any regrets before she leaves again.
A few days before her return flight to Dubai, Joy asked him why he was acting the way he was acting, Rey suddenly replied, "It's your decision [if you will believe me]. I'll wait until you come back here, no matter how long." She asked him over and over if he was playing a prank but he didn't budge, even confessing that he was hurt when Joy joked that she doesn't believe he'll visit her in Dubai if given the chance.
After chatting all night about their confessions, the two met up the next day and decided to officially be together again. But while they're finally continuing their overdue love story, it was inevitable that the only way to make up for their lost time is to make it work through an LDR.
There's a first time for everything
Like a scene in a movie, the two separate at the airport, one flying 4,289 miles away from Manila and the other staying put. But both have the shared commitment to make things work this time around, unlike back when they were kids caught in puppy love.
"I had never experienced a long-distance relationship before. I never imagined that I will be in a long-distance relationship either," Rey shared. Joy also agreed, stating that while she's heard many stories about long-distance relationships not working out, she believes that now, as they are in their mid-20s and given their long history, that they're more mature to deal with the situation.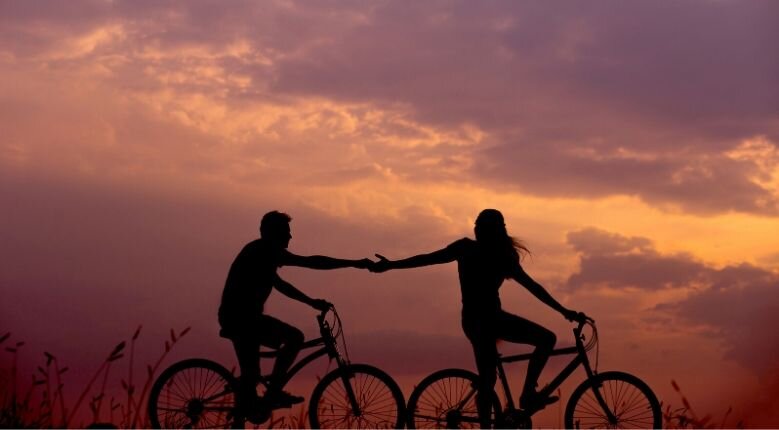 "Calling it 'difficult' is an understatement," says Joy.
But of course, they weren't without their reservations. "I think the common and major fear in LDRs is that we might find someone else. One who's near, who we can see whenever we want to, stuff like that. But we've known each other and been friends long enough to trust each other," Joy said. "It was also like finding our way back into love — yes, like the song — as our time apart and distance, even prior to us committing to one another, made us realise that our feelings since we were young never really changed. We're making it work now because, after everything we've been through, we don't just see the LDR as our
only
choice. We see it as a mutual decision to continue right where we left off — more maturely, of course."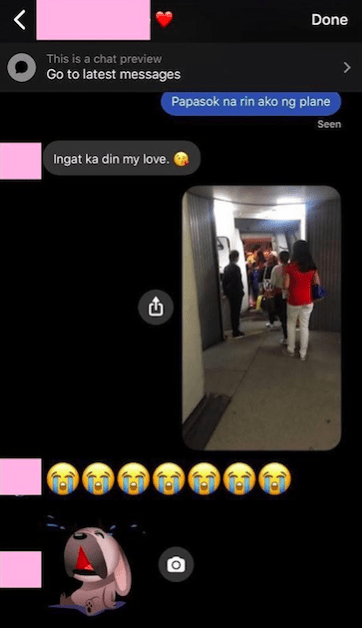 (A peek at Joy and Rey's conversation before she boarded the plane back to Dubai)
Joy: I'm boarding the plane.
Rey: Take care, my love.
Rey also shared that not mulling over the difficulties of being away from each other and just staying positive is another key to their relationship. "I think being optimistic is very important when you're in a long-distance relationship. You need to accept the fact that what you're doing apart now is for your future together," he said.
The two also shared that while this is both their first time to commit to an LDR, it's a bit easier given that they're at an age where they're already their own person. They felt like if they would've been in this situation back when they were still immature and dependent on relationships to make them feel "whole," it wouldn't work as well as it does now. As two people who already learned to be independent and found satisfaction in their own company back when they were still single, they found that an LDR allowed them to create a healthier connection now that they're together, despite the challenging setup.


On how social media helps them maintain their long-distance relationship
As optimistic as they try, there are still days when time and distance take a toll on their relationship. But, as if things have gone full circle, they went back to how they sustained their friendship in the past, even without the need for real-life interaction: social media.
"We love using GIFs, stickers and emojis to make more impact with our statements. We always make sure to send selfies, the food that we eat, places that we go to, and all that to each other, just to fill in the gap of not being together physically. We also sometimes share quotes and memes to each other about relationships just for the fun of it," Joy said.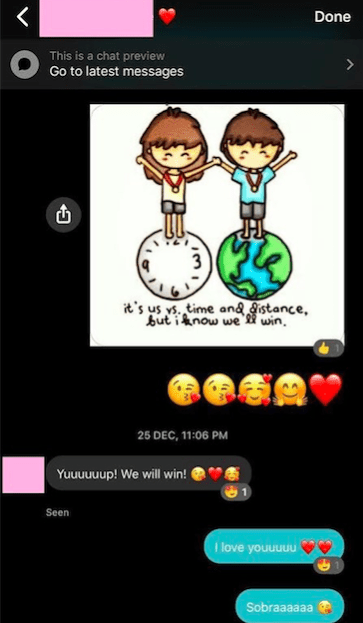 Rey: Yuuuuuuup! We will win!
Joy: I love youuuuu
Joy: So much
When asked about how they show affection to each other despite the lack of physical touch, Rey gushed, saying, "I express my love for her by telling her how beautiful she is in every picture that she sends me. I tell her every time I go out that she doesn't need to worry about who I'm with or where I'm going. And I tell her I miss her every time I miss her, as well as always tell her that I love her. It's that simple and straightforward."
The two explained that while it seems truly sentimental and cheesy, it's really more of making the other person feel warm despite the distance. There are days when they are not able to talk much due to inevitable circumstances, but understanding the other person's situation and putting mutual effort to catch up whenever they can is a continuous commitment. But while social media is a helpful tool when maintaining one's romantic relationships, Rey also discussed how being in an LDR made him see the other end of the situation.
He weighs in, saying, "Now, everyone is available through different social media apps. Sometimes, this breaks the intimacy in a relationship because we are too focused on the screens of our phone that we neglect the people around us. We don't communicate face-to-face much anymore." He then goes on to explain that while social media is helpful for people like him and Joy who are in a long-distance relationship, it still has its negative ends.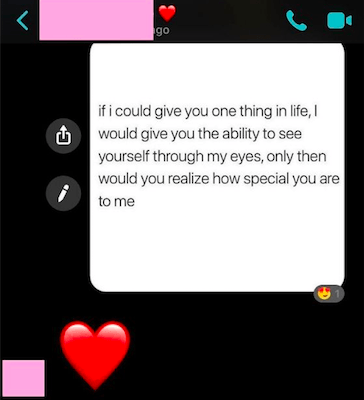 One of Joy and Rey's many random conversations
"Most people often post their relationships on Instagram, Facebook or Twitter to the point that they don't have any privacy in their relationships anymore. Being unfaithful is also so easy to do nowadays because of these messaging apps," he noted. He expressed that these thoughts even become more glaring even outside of his long-distance relationship, as it made him value trust, communication, and time even with his family and friends even more so than before he was in this situation.
Speaking of friends, people who know about the couple also shared their concerns about the situation. But the two eased the skepticism, saying that they have proactively talked about issues such as unfaithfulness or what to do when the other person simply falls out of love given their setup.
"If ever it comes to that point, we agreed to respect the other person enough to break things off before pursuing another relationship," Joy said, "We believe that after putting too much effort into what we have, it should never end with resentment."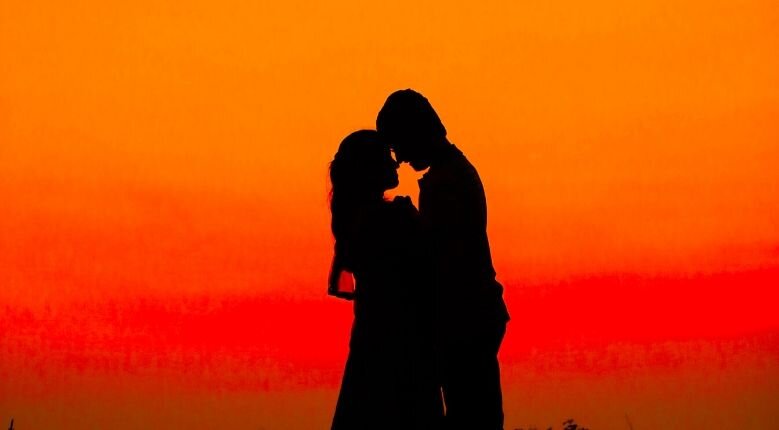 Managing expectations, apart from open communication, is key to making things work according to Rey and Joy.
On what they learned about being in a long-distance relationship
Saying that being in a long-distance relationship is difficult is an understatement, according to the two. Still, it's not impossible. Joy takes inspiration from her parents as her mum is an overseas worker while her dad stays in the Philippines. "Aside from trust and love, I also learned that it takes a lot of patience and understanding to make it work," she said. Rey, on the other hand, shared that his biggest take away is that taking things for granted — within or outside his relationships — should never be an option. "We don't often take notice of the time and effort someone gives us if it's always available and accessible. Being in this relationship, it made me value all these things, not just because of Joy, but because I learned to be more considerate of how precious these things truly are."
As for the advice they have for people who are hesitant about getting into a long-distance relationship, the two claimed that they have nothing but clichés to offer. There's always patience, understanding, and making use of the technology we have now to make things work. But if there's anything absolute based on their experience, whether or not distance makes the heart grow fonder, your fate is still up to you and your partner.

*names have been changed to respect the privacy of the interviewees


Next, more romantic stories on couples who met online here.
Comments, questions or feedback? Email us at [email protected].