ICYDK, today is National Camera Day! Yup, there's a day dedicated to celebrating this memorable gadget — and why not? Cameras enable us to record and remember the special moments in our lives. And more than that, this device lets us convey a story too — whether it is of ourselves, of other people, or the places we go through. But to do all that, of course, you don't need just a camera, you need a great one that would help you clearly capture life however you want to. Nowadays, smartphone cameras do a great job of taking high-quality photos. But if you want to really hone your photography skills, then investing in a more powerful camera can help. But with so many out there, which one should you get? These photographers in the region share the professional cameras they use to capture breathtaking shots.
Acacia Diana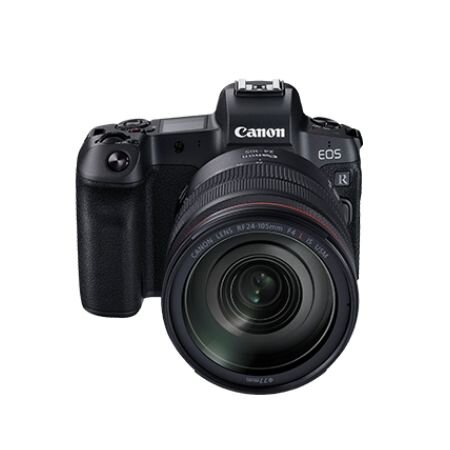 Currently using: Canon EOS R with RF 24-105mm f/4L IS USM lens
From the
Canon EOS 600D
that opened her doors to a newfound passion, travel photographer
Acacia Diana
, who six years ago knew nothing about photography, now moved forward with the
Canon EOS R
to capture scenes that ignite her soul. "I appreciate the weight, the EVF, the fast processing, and the customisation of hardware and software," she said about the full-frame mirrorless camera linked to the versatile
RF 24-105mm f/4L IS USM lens
.
According to Acacia, it's perfect for the travelling photographer as "the autofocus on the R is amazing, as is the eye detection, which is so useful when I'm on the go and need to capture a subject quickly," noting how its weather-sealed body allowed it to stand the test of harsh Himalayan rain and Turkish snow.
Camera bag must-haves: Two bodies (Canon EOS R and Canon 5D MIV), a tripod, a spare lens, polarising lenses, and a memory cardholder
"As I'm more of a light traveller, I try not to hamper my bag too much," Acacia said. But when it comes down to it, she brings two bodies, specifically the Canon EOS R and the
Canon 5D Mark IV
, accessories like tripod, memory cardholder, and spare lenses (either the
EF 17-40mm
or the
RF 70-200mm
).
Tip for beginners: Like her, you can try to shoot in Auto first, then replicate the settings on Manual mode to train your knowledge on how the various settings work. And, of course, "shoot what you love" because "that way, you'll be motivated to pursue the art."
Audy Irwantoro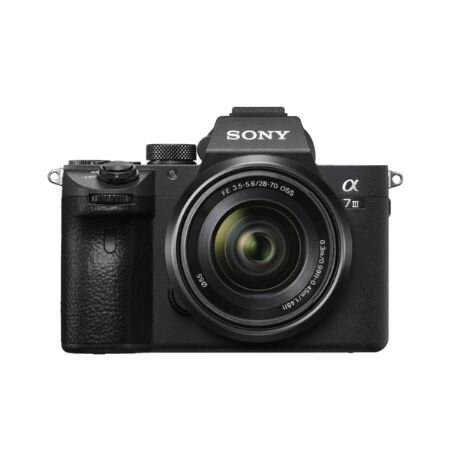 Currently using: Sony α7 III with 24-70mm f/2.8 G Master lens
Meanwhile, Audy Irwantoro has honed her photography skills as she tried and tested various camera brands. Clozette's Digital Imagery Creative started out way back in the early 2000s with a Nikon D70. "The experience of trying to figure out the manual settings all by myself was challenging yet fun," she reminisced. But out of everything, she found that the best professional cameras for their innovation are the ones from Sony. She's been using their units for two years now and said, "If I ever had to choose just one camera and one lens, it would be Sony α7 III with 24-70mm f/2.8 G Master lens," she decided.
This mirrorless camera has a great depth of field and Audy found that it's great not only for photos but for videos too. Other than the Eye-AF feature that tracks and locks on the subjects quickly, she said, "I also love the 5-axis in-body stabilization on the camera because it minimises the shakes/jitters and helps stabilise the clip that we took, which is very useful for event shoots."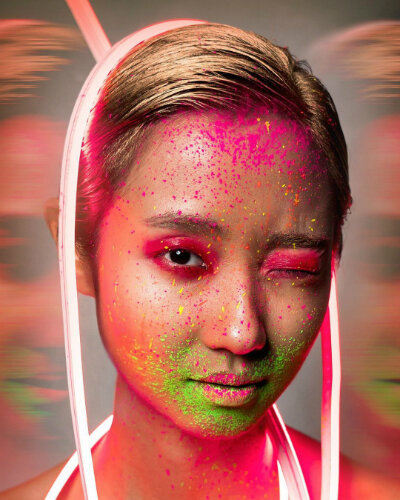 Camera bag must-haves: Fully charged batteries and memory cards
Bringing extra, for Audy, is always a good idea. After all, you never know when things might go awry, so you have to be prepared for the worst-case scenario.
Tip for beginners: Before shooting, try out Audy's trick of lowering the saturation and contrast levels so the colours are more muted. She said, this way, you'll "have more freedom in the colour tuning department later on." Camera filters are a great investment to reduce glare too. And while shooting, "turn on the grid on the camera to helps you proportion the subject and save the file in the best format as possible, like RAW and 4K."
Aly Uy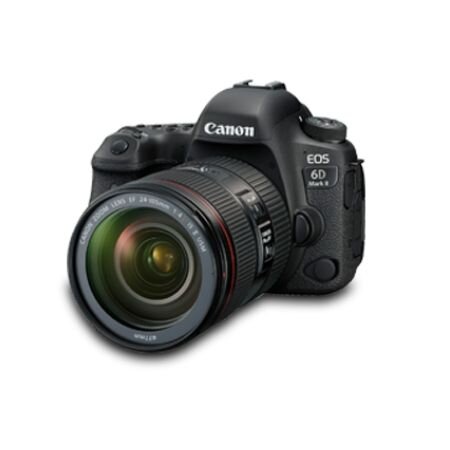 Currently using: Canon EOS 6D Mark II with 50mm f/1.8 STM lens
Another lover of Canon cameras is fashion and lifestyle photographer Aly Uy. Her first "official" camera was EOS 100D, which she found useful for its portability and relatively small frame. Now, her current go-to is the newer Canon EOS 6D Mark II. "It is a really reliable unit for both client and personal shoots," she said.
The full-frame camera and its aspect ratio, according to Ally, "helped [her] expand [her] view and perspective in [her] shoots." She uses it with a 50mm lens which she feels "is always a good choice." "I have used [it] from beauty to lifestyle to lookbook shoots — it's really quite versatile," she said, and with these gadgets, she's able to achieve the raw and cinematic style her photos always have.
Camera bag must-haves: Lenses
"I don't use that many accessories — just because I like to be as no-fuss as possible," Aly confessed. Still, she's one to ready lenses to suit her different shooting requirements. She favours 50mm ones the most, but sometimes, she'll bring along other types as well. "For example, I use a wider lens when I'm outdoors so that I can get a better view of the environment," she explained.
Tips for beginners: "Keep on shooting," she advised. When Aly started out, she was pretty much clueless with photography as an art and an industry. Without training and education, instead, she decided the best way to learn was through constant practice. "I would shoot at least once a week — this went on for about two years," Ally continued, "Now, I still make it a habit to do a shoot; in my case, I'm still learning until today and it's always best to have that mindset of constantly levelling yourself up."
Lyka Gonzalez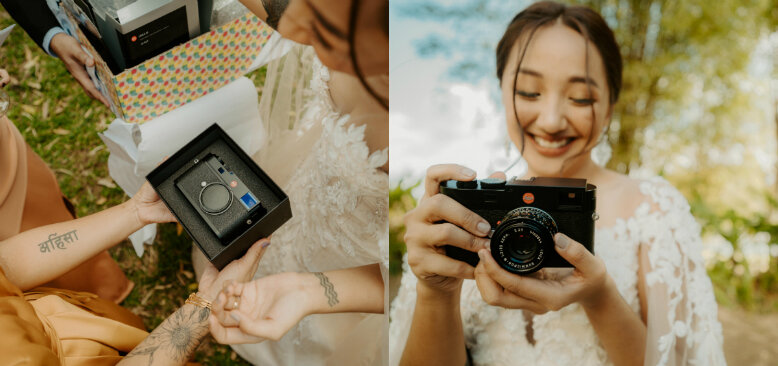 Currently using: Leica M (Type 262) with 35mm f/2 Leica Summicron lens
Lyka Gonzalez has also had her fair share of experience with various cameras throughout her career as a filmmaker and photographer trying to reflect in her work her hope for humanity. Through different lenses she witnessed and attempted to capture the strength of the human spirit, starting with her very first camera — a hand-me-down Canon DSLR — to her new Leica M (Type 262), which found a special place in her heart. Equipped with the 35mm f/2 Leica Summicron lens, this camera was gifted to her by her husband on their wedding day. "It's my first Leica (my namesake!), too, " she excitedly pointed out.
Lately, she's been using her smartphone, HuaweiP40 Pro, for several film and photo assignments for its convenience and the impressive results it consistently gives. Meanwhile, she uses the Leica for more personal and intimate shoots. "I used to take it with me on personal travels with my husband. Now I use it to document our quarantine life," Lyka shared.
Camera bag must-have: Lenses
"Mobility is a top priority for me when shooting, so I use accessories only when necessary and, as much as possible, shoot with available light," Lyka said. In any case, like the others, Lyka always packs a suitable lens with her before she goes. "A 35mm for documentary and a 50mm for portraits would be my top choices when it comes to lenses," she noted, adding that a zoom or a telephoto lens would come in handy for shooting far subjects, while wide lenses would do the trick for closer subjects.
Tips for beginners: Aside from bringing along long lenses that are suitable for your environment, Lyka highlighted the importance of taking your time. "Start where you are," she urged, and step by step, move towards your goals at your own pace. "Shoot what matters to you and what makes you happy," Lyka added, and in that, "may you find meaning in the process."
Mare Collantes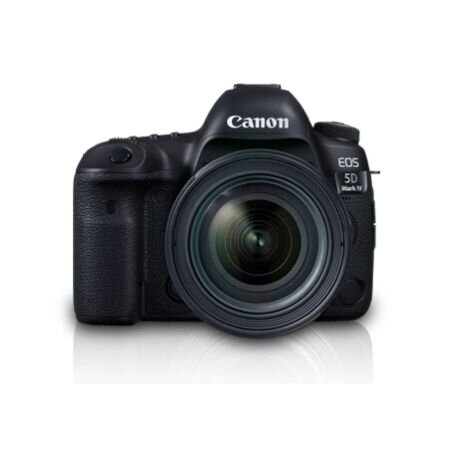 Currently using: Canon EOS 5D Mark IV with 24-70mm f2.8 v1 lens
Having first fallen in love with playing with angles and depths with her simple point-and-shoot, Fujifilm Finepix, Mare Collantes has progressed in her photography journey throughout the years that now she has gained the skill to effectively maximise a DSLR camera to capture life. Now working as a travel and events photographer, she relies on Canon 5D Mark IV, which she mainly uses with 24-70mm f2.8 v1 lenses. She finds its touch screen particularly helpful for focusing."I'm generally always on the go, and this setup is so durable and versatile. I hardly have to change lenses! I never miss a moment," she exclaimed.
"It's so handy especially at work, we just link it to an iPad and show it to the client real-time. It also makes it so easy to edit and transfer photos on the go when I'm on assignment for documentation work," she added. Aside from using it during product shoots and event documentations, in her off days, she also turns to the Canon DSLR, bringing it along in her many trips to memorialise picturesque views she comes upon.
Camera bag must-haves: Low aperture lenses
Mare isn't really one to rely on camera accessories when she does her shoots. However, she says she really prefers using low aperture lenses. "I like using natural light and shallow depth of field for my photos, and having low aperture lenses helps me achieve that," she explained.
Tips for beginners: Mare swears by the old saying, "practice makes perfect." "Just keep shooting!," she advised, "keep practising until you can see the POV of your lenses with your eyes, and your gear just becomes an extension of you."
Sufi Sufyan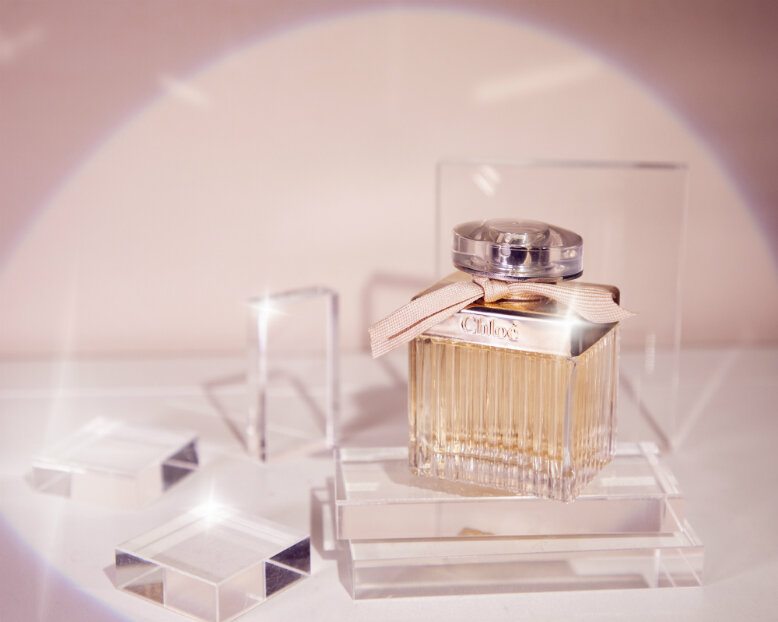 Currently using: Canon EOS 5D Mark IV with Canon 70-200mm f2.8L IS II
Likewise, #TeamClozette's very own Digital Imagery Creative Sufi Sufyan swears by Canon EOS 5D Mark IV, which he pairs with his all-time favourite Canon 70-200mm f2.8L IS II lens. He usually captures abstracts, beauty portraits, and still-life photos, showcasing a clean yet bold aesthetic with high contrasts and strong colours. Aside from the dual card slot that can help backup files in case one is corrupted, "the touchscreen LCD screen at the back helps me in checking focus and changing autofocus points quickly so I won't miss any moment!" he shared.
He's been a Canon fan all the way because he finds best professional cameras perfect for his needs. When he was just starting out, his entry-level camera was a Canon EOS 1000D, which offered him the basics to learn the skill. "It was a huge step up for me on that point as I have more manual controls over the settings and learn from there."
Camera bag must-haves: USB cable and tripod
For Sufi, the tripod and the USB cable is a must-have for him, especially since his shoots are mostly done inside a studio. He uses it to tether his camera to a laptop or PC, and with the help of either Canon's EOS Utility software or Adobe Lightroom, he can better view minor details like flyaway hair strands, uneven makeup, and so on, that could ruin a potentially good photo.
Tips for beginners: "Never be afraid to experiment with lights! Side lighting, backlighting, underexposing, overexposing. If that's the look you want, go for it!" he offered. Additionally, he believes shooting in RAW format always helps as it gives you more flexibility during editing.
Ahead, pros share photography tips for capturing great food shots.
Comments, questions or feedback? Email us at [email protected].