We come with you good news! Cheese and plant lovers, you're in for a treat because Starbucks Singapore is launching new "drinkable cheesecake" beverages and a Plant Parenting drinkware collection, which features botanical-themed designs.
Starbucks Singapore menu 2022 update: Drinkable cheesecake price and availability
There's the rich and chocolatey Starbucks Hazelnut Mocha Cheesecake Frappuccino (SGD8.20 for Tall size) which features a graham cracker base, hazelnut syrup and decadent cream cheese sauce mixed with traditional roast coffee, milk and ice. The drink is finished with whipped cream and shredded white chocolate bits. Yum!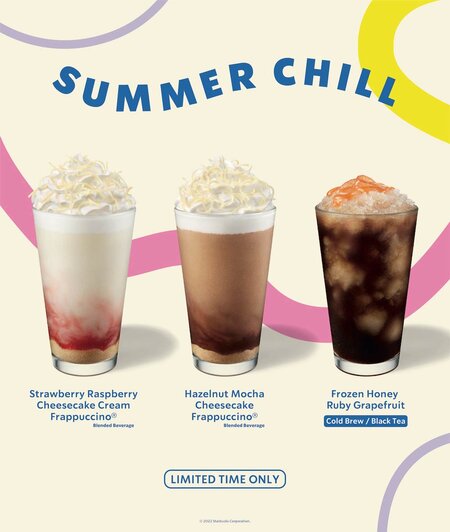 Those who prefer something fruitier will love the Starbucks Strawberry Raspberry Cheesecake Frappuccino (SGD8.20 for Tall size), which has a tangy touch thanks to its berry sauce that's blended with cream cheese. A bed of buttery biscuits, smooth milk and ice complement this sweet treat.
Along with these two cheesecake drinks, new cold brews Honey Ruby Grapefruit Cold Brew (SGD7.20 for Tall size, Iced only) and Frozen Honey Ruby Grapefruit Black Tea (SGD6.90 for Tall size, Iced only) have also been launched.
All drinks are available in stores and via Starbucks Singapore's Mobile Order & Pay, and delivery.
Starbucks Singapore Plant Parenting drinkware collection: price, designs
Aside from these new drinks, Starbucks Singapore has also launched the Plant Parenting collection (SGD20.90 to SGD59.90).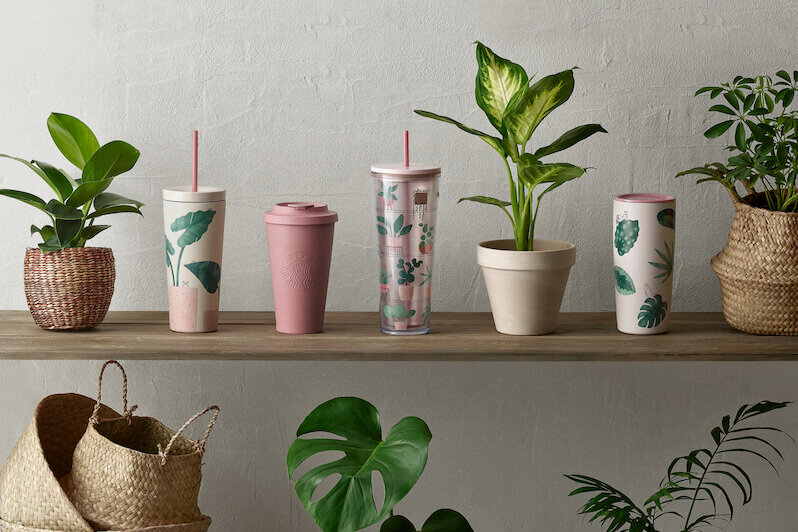 The brand's signature cold cups, mugs and tumblers are redressed with plant-inspired graphics, with some pieces complemented by pink accents. Cute details such as fuzzy caterpillars and shelves are also added for extra flair.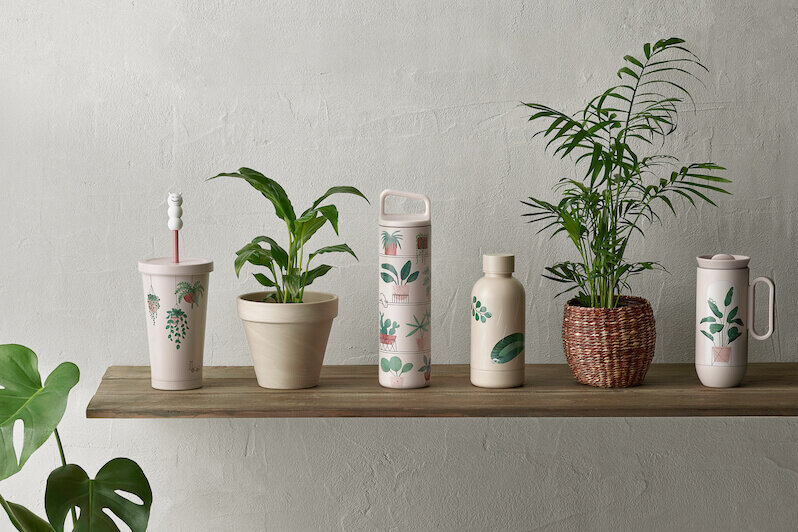 The Starbucks Singapore Plant parenting collection is now available on the brand's website, in stores, and on Lazada and Shopee.
Comments, questions or feedback? Email us at [email protected].