New fun Starbucks Singapore drinks and merch are coming your way! The coffeehouse company is launching two Shiok-ah-ccino drinks and a collaboration with the cartoon character Ang Ku Kueh Girl™ to celebrate Singapore National Day, held on 9 August.
Starbucks Shiok-ah-ccino Drinks: Flavours, Price
The Starbucks Shiok-ah-ccino drinks are inspired by local Singapore beverages. However, these come with their own delicious twists.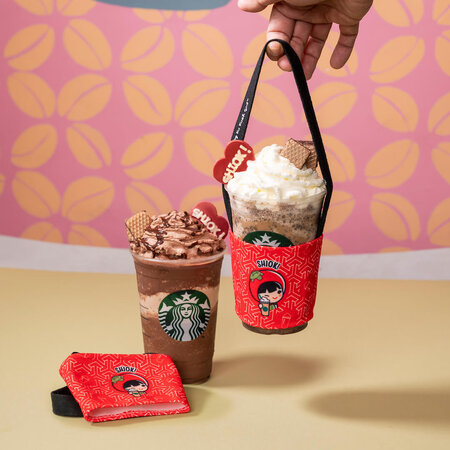 Starbucks® Intense Coffee Gao Shiok-ah-ccino (SGD8.20 for Tall size) is based on the strong coffee drink with condensed milk that Singaporeans love. It features a rich blend of coffee roast and espresso, which is made even more indulgent with chocolate chips. The drink is also topped with a heart-shaped SHIOK! chocolate candy and a wafer.
Meanwhile, the Starbucks® Intense Chocolate Gao Shiok-ah-ccino (SGD8.20 for Tall size) takes its cue from a popular malty drink in Singapore. It has a creamy mix of dark and milk chocolate. It is topped off with chocolate whipped cream, the heart-shaped SHIOK! chocolate candy and a wafer.
Both beverages are available for order in-store, via Starbucks Delivers and Mobile Order & Pay starting 13 July. You can also order via GrabFood, Foodpanda and Deliveroo.
Starbucks Singapore National Day Food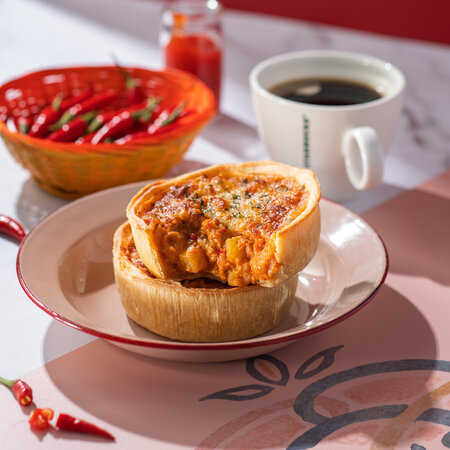 Pair your Shiok-ah-ccino drinks with these plant-based pies inspired by popular dishes in Singapore. There's the Chili Meatless Crab Pie, made from OmniFoods plant-based crab cake. Another dish you can check out is the Sambal Chicken Pie, which has a buttery pie crust and umami taste.
Starbucks Ang Ku Kueh™ Girl Merchandise: Products, Price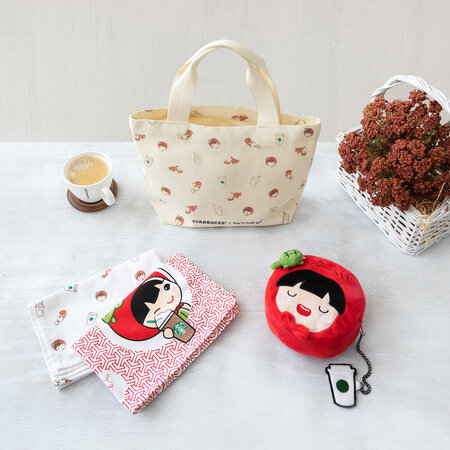 Along with the Shiok-ah-ccino drinks, Starbucks will also be launching a collaboration with Ang Ku Kueh Girl™.
Ang Ku Kueh Girl™ will grace a range of Starbucks merchandise including a lunch tote bag, a plush zip pouch and a set of two tea towels.
What's more, each purchase of a Venti-sized Shiok-ah-ccino will get you a free Starbucks Ang Ku Kueh Girl™ Cup Sleeve Holder until stocks last!
The Ang Ku Kueh Girl™ collaboration is available from 13 July.

"SHIOK! voucher pack": Price, Deals
Want to get a sweet deal on these? You can purchase the "SHIOK! voucher pack" from 18 to 24 July. It has a total of seven vouchers that include free Grande-size drinks, buy-one-get-one offers for all Venti-size drinks, a discount voucher, a free drink upgrade, and free drink customisation. You will also receive a Singapore-exclusive Starbucks Ang Ku Kueh Girl™ digital Starbucks Card. This deal is priced at SGD20 (worth SGD39). You can buy this voucher pack from the Starbucks Online Store but you can only get one voucher pack per member.
Next, check out the Charles & Keith x Singapore Airlines collaboration for National Day.

Comments, questions or feedback? Email us at [email protected].