How are you holding up, Clozetters? If you're feeling a little bored or lonely already, we've got some feel-good, guilty pleasure news to cheer you up, or at the very least, entertaining distractions from the ongoing chaos. There's Ben & Jerry's upcoming promo in Singapore, the new saga in Kimye x Taylor Swift's feud, Japanese designer Mame Kurogouchi's collaboration with Italian luxury label Tod's, Chanel's Chance Studio and more. Ahead, the details!
Ben & Jerry's Singapore to give away Pint Slices
What's the best sweet treat to enjoy while binge-watching Netflix shows at home? Ice cream, of course! Good thing Ben & Jerry's Singapore is having an exciting promo so you can stock up on some comfort food while social distancing. On 31 March (12PM), the popular ice cream shop will be releasing 5,000 promo codes on Foodpanda for a box of Tonight Dough Pint Slices with every purchase of any Ben & Jerry's ice cream. The promo stands until stocks last. All you have to do is download Foodpanda app, search Ben & Jerry's page on the app to get the promo code, add at least one Ben & Jerry's item to your cart, check out and wait for your goodies — which will include the complimentary pint slices — to arrive. Delivery is also on the house. Ah, we all need a sweet treat during this time. So why not indulge a little?
Kimye x Taylor Swift feud continues
It turns out, we all owe Taylor Swift an apology. After the full recording of the infamous phone call got leaked, the truth was revealed that Swift didn't actually hear the whole lyrics of Kanye's then-unreleased song especially the line with b-word. In no time, people took to Twitter to share their disgust at what was seemingly a manipulation to turn everyone against Swift back in 2016. Mrs. Kardashian-West was quick to defend herself on Twitter saying that her issue is Swift lying about Kanye not calling to ask permission and not about using the b-word without permission. Tree Paine, Taylor's publicists, responded by reposting their original statement three years ago which says that Kanye did call to ask Swift to "release Famous on her Twitter account" but not for the approval of the lyrics. Now that that's finally settled, the next question is — who leaked the full clip?
Cocomi is Dior Japan's new ambassador
Up-and-coming talent Cocomi, is Dior Japan's newest ambassador. She's the daughter of J-pop icon Takuya Kimura and sister to model-songwriter Kōki who you may remember from our roundup last week for her FILA Fusion collection. Aside from becoming Dior Japan's ambassador, Cocomi also graced the cover of Vogue Japan. All eyes are on this promising newbie!
Tod's x Mame Kurogouchi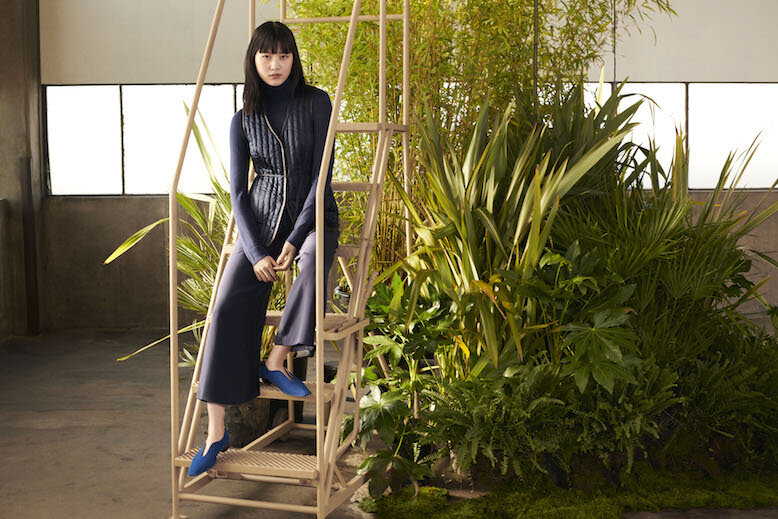 After the momentous collaboration with Alber Elbaz, Tod's is back again with another collection — this time, in partnership with Japanese designer Mame Kurogouchi. This special release by Tod's is described as a "collection that aims to make women's daily life more comfortable and beautiful" and one that is "warm and tangible". The pieces include bags and shoes that are sleek, minimalistic and practical and have a subdued palette of black, navy blue and tan. Expect a merging of Japanese and Italian techniques featuring touches of inspiration from the traditional kogin-zashi quilting.
CHANEL presents CHANCE STUDIO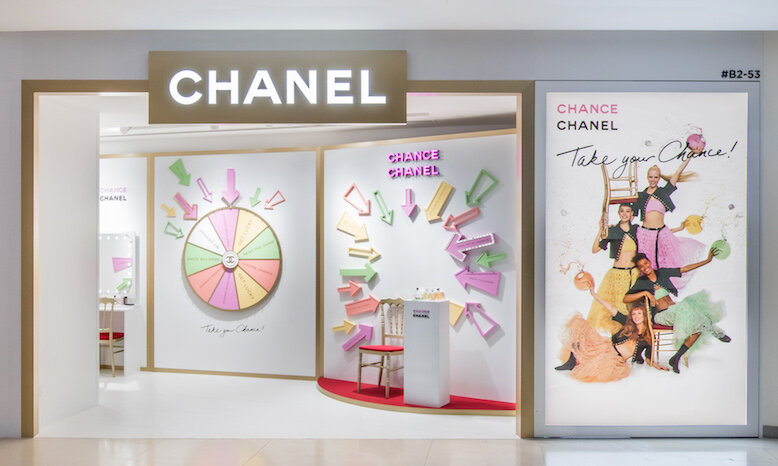 Need inspiration to spike your creativity? Book an intimate session at CHANEL CHANCE STUDIO, an interactive space where you can have fun, play and experience different games and booths. Follow the signs and dance your way or take a spin at the Wheel of Chance for a "surprise spritz" or complimentary beauty service. CHANEL CHANCE STUDIO is located at ION Orchard Singapore and will be open until 5 May (Tuesday) (11AM to 9PM daily).
Missed headlines from earlier this week? Catch up here.
Comments, questions or feedback? Email us at [email protected].