ANTI:DOTE by Fairmont Singapore invites you to a classy afternoon teatime date inspired by Claude Monet!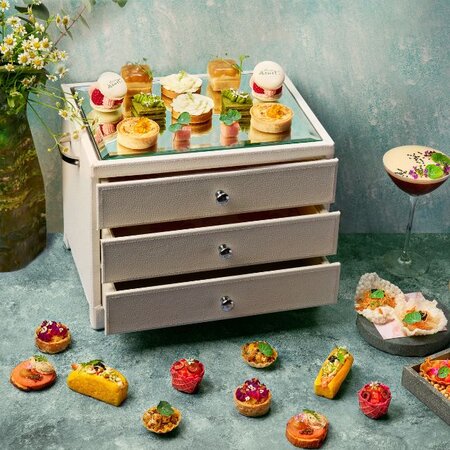 ANTI:DOTE's Season of Impressionists series
After the success of its tea experiences inspired by Dutch painter
Vincent Van Gogh
and Japanese artist
Hokusai
, ANTI:DOTE set off to continue its
Season of Impressionists
series by featuring the well-loved French painter
Claude Monet.
If you only know him for his crowning work
The Water Lilies,
then this is the perfect time to discover his other pieces through this unique culinary journey.
ANTI:DOTE partnered with ARTiSTORY and the Museum of Fine Arts, Boston to make this possible. Then Executive Pastry Chef Yong Ming Choong and Senior Sous Chef Jacky Lai came on board to work on crafting a menu inspired by Claude Monet's vibrant palette.


ANTI:DOTE's Claude Monet-Inspired Afternoon Tea: menu
Ready for some satisfying, edible art? For savoury offerings, check out the
pork pie
with cauliflower piccalilli and purple mash inspired by the painting
Charing Cross Bridge
where reflections of yellow sunlight dance on the water through a lavender-tinted fog. There's also a
sous vide chicken
with forest mushrooms and truffle inspired by the rustic
Woodgatherers at the Edge of the Forest.
And if you're a seafood fan, you'll enjoy the menu's
Boston Lobster
and avruga caviar on a saffron brioche which is inspired by
Le Grand Canal.
If you're a dessert lover, get ready to indulge in sweets that aim to remind you of the painter's brilliance and his symphony of textures and colours. Check out the decadent Ivory Chocolate, the velvety Pistachio Mascarpone Cream, the masterful Raspberry Cream Cheese Macaron, the nutty and chocolate-filled Monet Hazelnut Cocoa Bonbon, and more.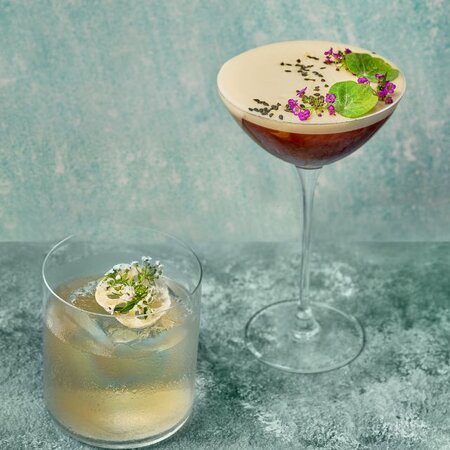 To pair with your afternoon tea, ANTI:DOTE offers refreshing cocktails such as the
Unstoppable Bloom
(made with yam shochu, elderflower, coffee, sesame and homemade smoky honey miso) and the
Farandole
(made with shiso gin, yuzu, lychee, lotus root and honey beer) and the non-alcoholic
Dancing Lily
honey soda.
ANTI:DOTE's Claude Monet-Inspired Afternoon Tea: dates and reservations
Save the date because this new tea experience will kick off on 1 September and will be available till 30 September. It will be open on Mondays to Fridays from 3PM to 5PM, Saturdays and Sundays from 12PM to 2PM and 3PM to 5PM respectively over two seatings. It is priced at SGD68++ per guest, SGD75++ with the addition of one amuse bouche, and SGD85++ for both.
You can find more details and make a reservation right here.

Comments, questions or feedback? Email us at [email protected].