This article was first published on 11 March 2022.
Diamonds may sparkle, but a great pair of yoga pants are a modern girl's best friend. Why? They provide comfort and support and they complement your outfits for various occasions.
Thinking of wearing yoga pants to work? We wouldn't recommend it as they are considered athleisure wear and may not be appropriate for the office. However, you can rock them for casual settings — from post-gym brunches with the besties to working (and lounging) at home.
More than just an athleisure staple, the best yoga pants are also built with many thoughtful features, such as moisture-wicking properties and superior stretch fabric. Some are even made sustainably too.
Are yoga pants the same as running leggings?
Yoga pants — also known as yoga leggings —are similar to running leggings as they are both designed to support your active lifestyle. Both are made of stretchable fabric such as spandex to allow for ease of movement. Yoga leggings also tend to be high-waisted so that they do not slide down from your abdomen while you work on your reps.
That said, yoga pants do not necessarily have to fit your legs as snugly as running leggings do. The latter tends to have compression technology to help you with your muscle and speed recovery as you participate in more intense, high-impact activities such as running or cycling sprints.
Here are the 12 best yoga pants for women that you can get in Singapore.
1. Anya Active Everywear Leggings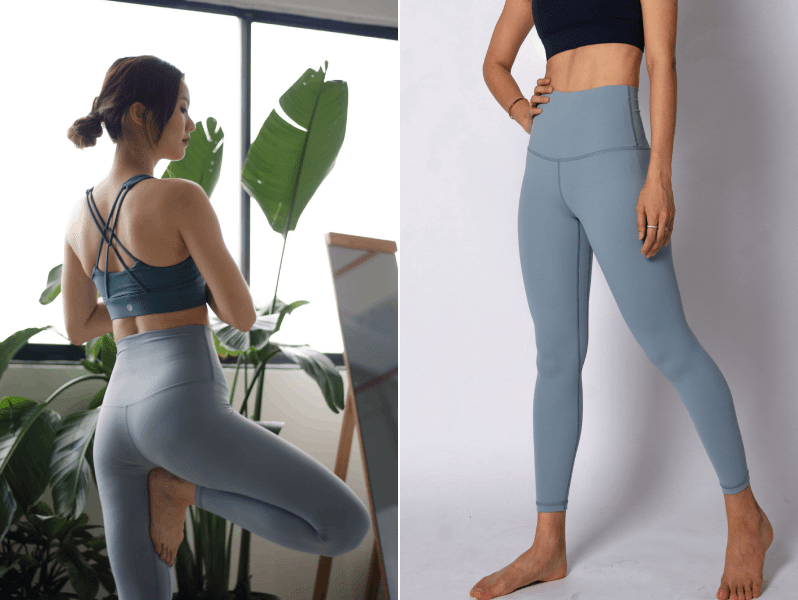 These high-rise leggings from Anya Active are suited for low-impact activities, such as yoga, pilates and walking. Made of premium nylon-spandex fabric, these also offer sweat-wicking properties and a super soft yet snug fit.
Why they're great: These leggings are also designed with an 'ultra' high waistband — 2CM higher than the brand's regular leggings, to be exact — to offer you more support and coverage around your abdomen. Plus, the brand walks the talk in body inclusivity — these leggings are available in sizes between XS and XXL so that women of various shapes and sizes can enjoy this product.
This product comes in three colours and is priced at SGD52. Find it at anyaactive.com.
2. Alo Yoga High-Waist Pinstripe Zip It Flare Legging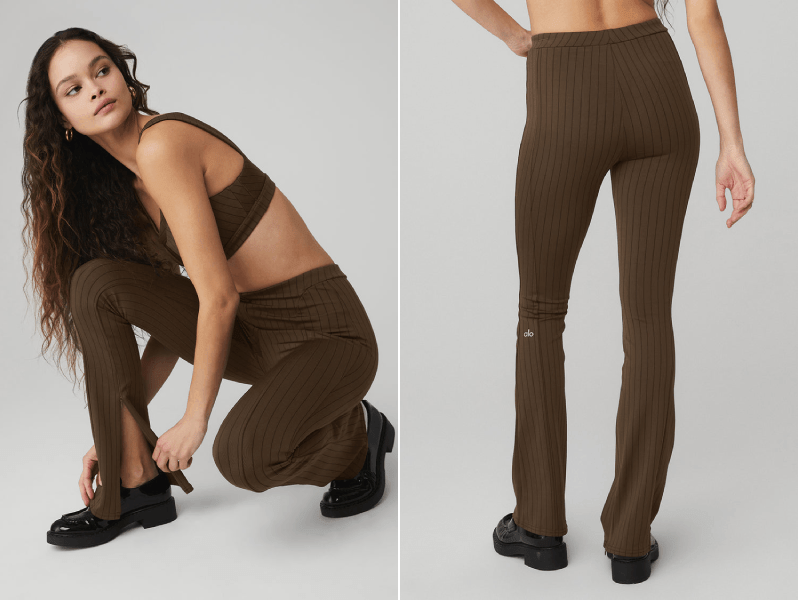 Who says you can't have fun with fashion while getting fit? These Alo Yoga flared yoga pants feature invisible zippers at the inside legs for you to 'customise' your flare. It is also odour-resistant and made with sculpting, breathable interlock fabric.
Why these are great: These leggings provide the best of both worlds, especially to fashion-loving fitness enthusiasts. Pop this on for your yoga workout and head straight to brunch after without looking out of place.
This product comes in three colours and is priced at SGD205. Shop this on aloyoga.com.
3. Butter Classic Leggings
Sporty leggings that feel smooth like butter? Sign us up. This pair of high-waist, high compression leggings from butter are made for an array of fitness activities beyond yoga, so you can take these everywhere you go.
Why these are great: These are also built with sweat-wicking properties, so you won't need to worry about feeling sticky and uncomfortable after your run. Another feature we love about these? You can choose from eight colourways — from butter yellow to bright blue.
This product is priced at SGD78 and is available at butter.sg.
4. Girlfriend Collective Recycled Stretch Leggings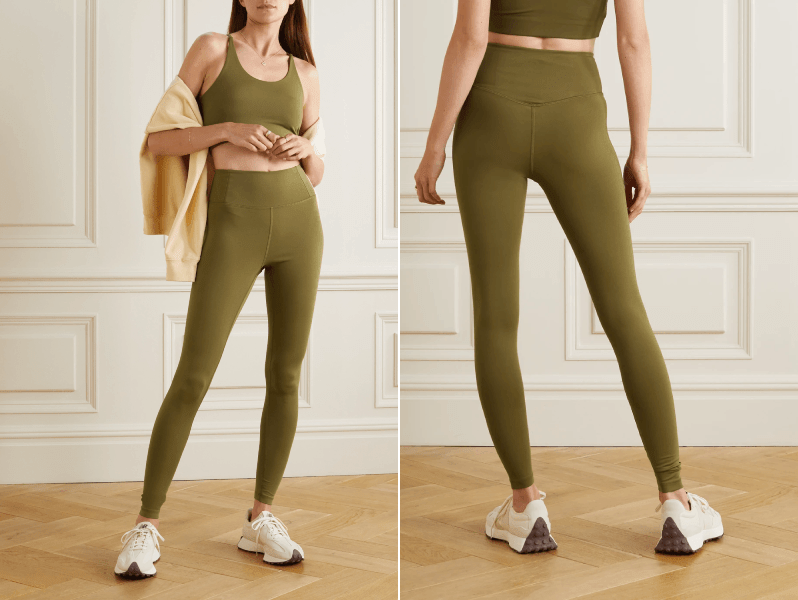 Seamless, sustainable and oh-so chic. These Girlfriend Collective leggings are made from recycled polyester that is blended with stretch to provide you with comfort during your yoga sessions and nature walks. They are also high-rise, compression leggings, so you can focus on nailing those intense workouts in style.
Why these are great: These stretch leggings are all style and substance. We love that these are made of conscious materials while offering great comfort and support.
This product is priced at ~SGD93 and comes in two colours. Find it at Net-A-Porter.com.
5. Glowco Butter Soft Tights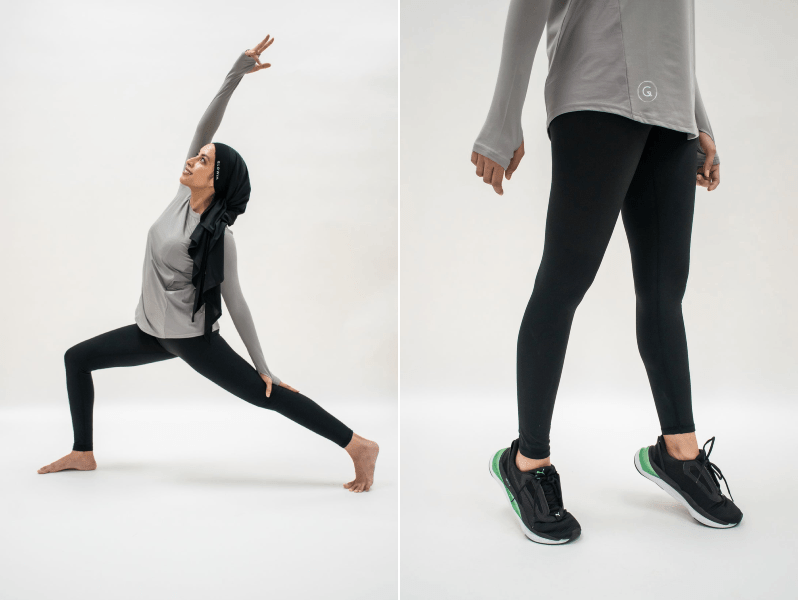 All women deserve to look and feel fashionable in their fitness wear – and we mean everyone. These compression tights from GLOWco cater to modest, active Muslim women and are also available in sizes ranging between S and XXXL. They are also skin-friendly and made of double-sided brushed fabric for easy stretch and movement.
Why these are great: These also contain a handy zipped pocket so that you can keep your phone and go hands-free during your sweat sesh. It also has moisture-wicking properties — a much-appreciated feature, given our hot and humid climate.
This product is priced at SGD54.90 and comes in three colours. Find this at glowco.shop.
6. Kydra Kyro 7-inch Pocket Shorts
If you're petite and have trouble finding leggings that fit your frame, consider these shorts from Kydra instead. (And yes, we checked — shorts are appropriate for hot yoga.) These are equipped with a zipped slot and two side pockets for you to store your tiny essentials. They are also suitable for other medium-impact activities, such as spinning, Zumba and hiking.
Why these are great: These are a shorter, yet still well-covered alternative to full-length leggings. These are great hot yoga pants and may even be more suitable for our hot and hot climate, especially if you prefer to exercise outdoors.
This product is priced at SGD68 and comes in three colours. Shop this at kydra.co.
7. Mulawear New Noble Leggings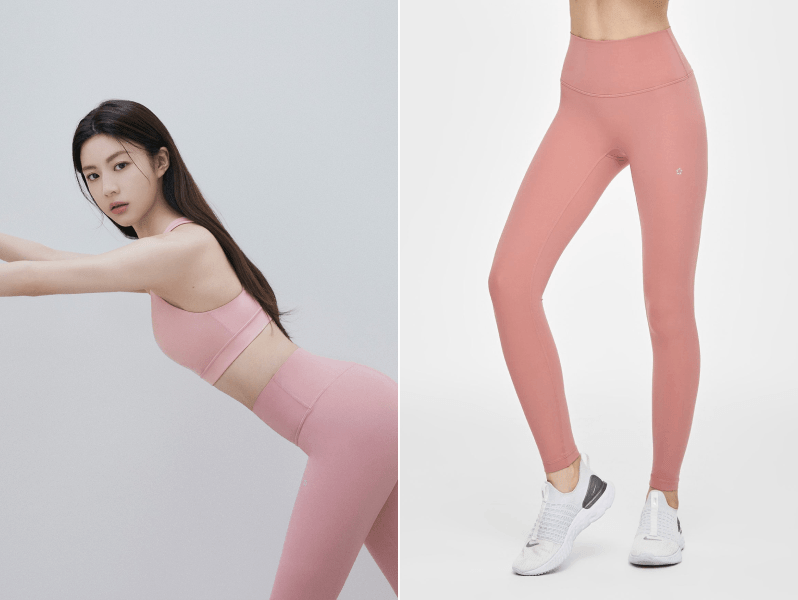 We're more than familiar with K-beauty and K-fashion. K-athleisure? It's new territory for us so we're curious to learn more. Compared to other brands, these leggings from South Korea's leading activewear label Mulawear do not have a waistband in order to minimise irritation. They are also made of quick-drying fabric for comfort.
Why these are great: It's always exciting to follow the latest K-beauty and K-fashion trends, yes? These ones from Mulawear are worthy of our attention, not just for their style and yummy colourways, but also for their technical features.
This product comes in seven colours and is priced at SGD72. Find this at mulawear.sg and at Mulawear pop-up stores in Funan and Mandarin Gallery.
8. MYË Aspen Leggings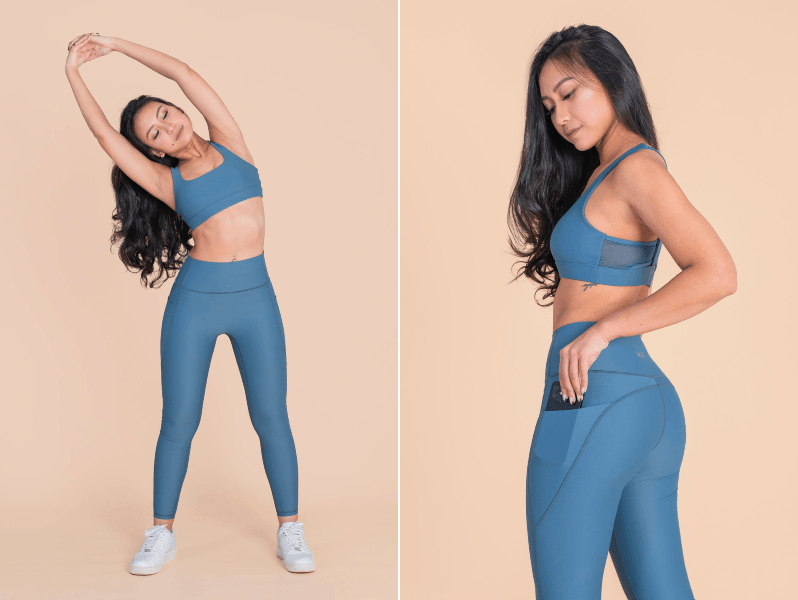 Girl squads love nailing their squats and MYË (pronounced "me-uh") knows it. These compression leggings are designed to be 'squat proof' and are made from the brand's signature smooth ReGen fabric for seamless comfort. These also have sweat-wicking features and are made from 73% recycled water bottles.
Why these are great: Consciously made products are a huge plus in our books. But beyond that, these leggings are also packed with many thoughtful features — from their multiple pocket compartments for hands-free moments to seamless waistband for extra support.
This product is priced at SGD118 and is available in three colours. Find this at myeactive.com.
9. Nike Yoga Luxe Infinalon Leggings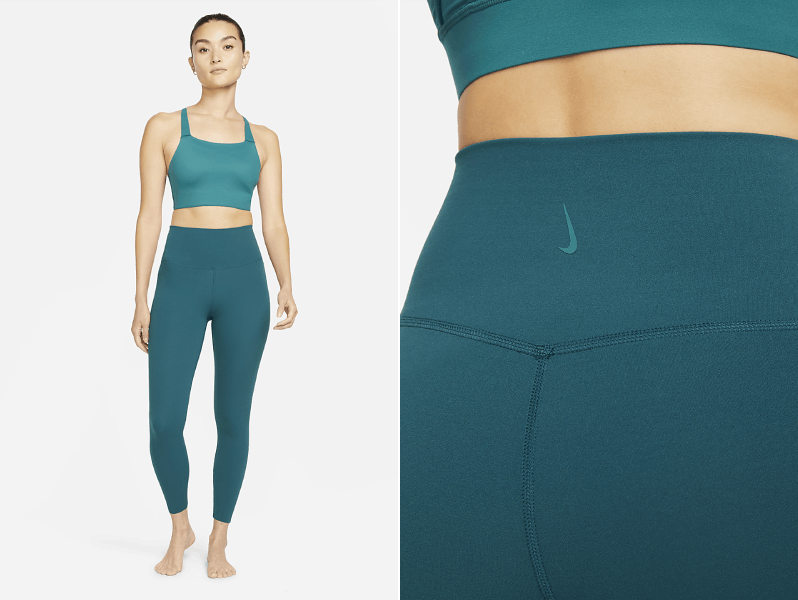 What's a sports apparel-related roundup without a mention of the 'swoosh'? These Nike leggings are made of soft Infinalon fabric, which gives you a "gently compressive feel" while keeping you dry as you stretch and hold your pose. These are also powered with Dri-FIT Technology to keep you dry and comfortable.
Why these are great: These are offered in a wide variety of sizes ranging from US0 to US18 so that more women can enjoy these leggings. The brand's Infinalon fabric is also "thinner, lighter" yet stronger than traditional yarns — a plus point in our opinion as it prioritises both movement and comfort.
This product is priced at SGD109 and is available at nike.com.
10. Nimble Activewear Breeze On ¾ Legging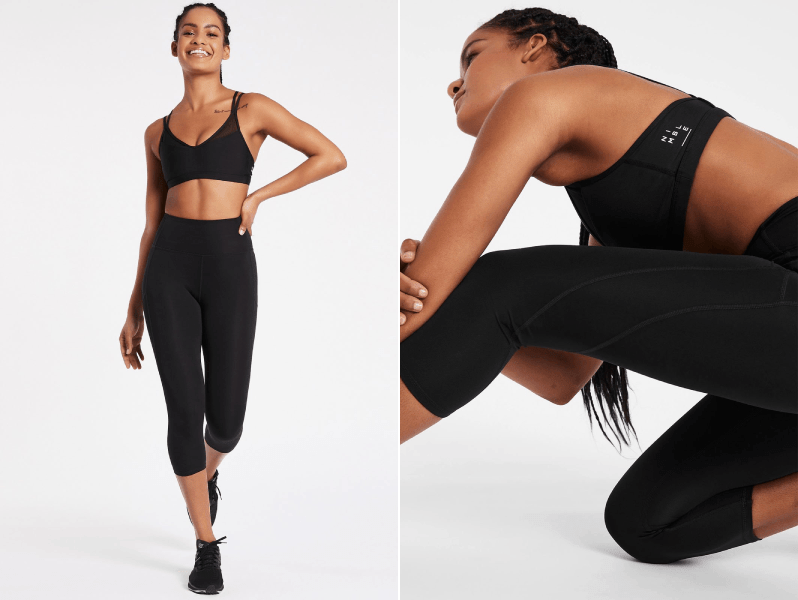 A shorter alternative to your ⅞ or full-length leggings, these ones by Nimble Activewear are great if you need to stay breezy yet covered when the weather gets hot and humid. These offer four-way stretch and are great for mid-intensity workouts, so you are supported and comfortable during your reps. These are also made consciously using recycled PET/Spandex.
Why these are great: It's the ultimate classic black yoga pant if you want your workout wardrobe to look monochromatic and sleek. It also has all the thoughtful features you need when you get active — such as its phone pocket and stretchy fabric.
This product is priced at SGD91 and is available at nimbleactivewear.com.
11. Sweaty Betty Super Soft Yoga Leggings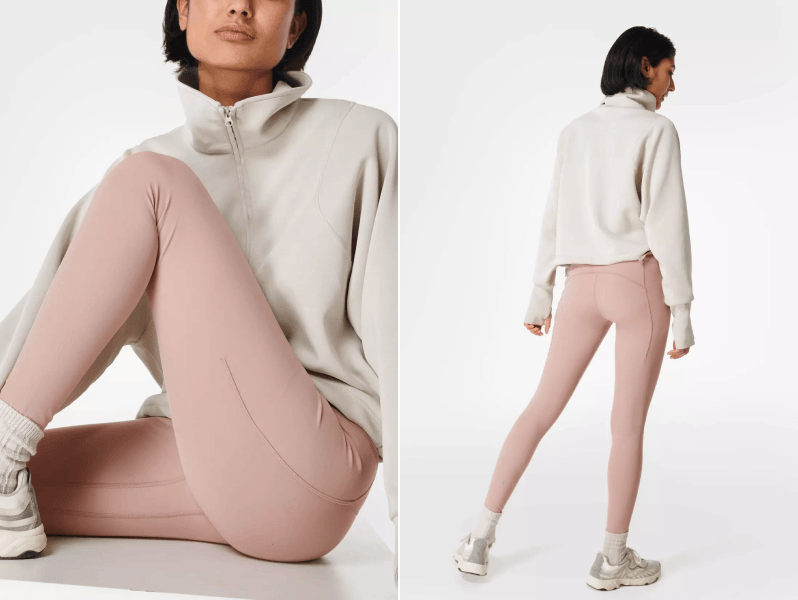 Did someone mention bum-sculpting leggings? These Sweaty Betty leggings boast flattering seamlines to create the illusion of longer legs and are also made of soft, breathable fabric. Its snug compression and high-waisted design also support you during your workouts.
Why these are great: Great yoga pants should be soft to the touch, yet feel snug and supportive enough to sculpt your lower body in all the right places. These ones from Sweaty Betty are a new favourite with their ability to meet both of these needs.
This product comes in 13 colours and is priced at SGD180. It is also available as a ⅞ length or a full-length legging. Shop it at sweatybetty.com.
12. Terrae In My Element Leggings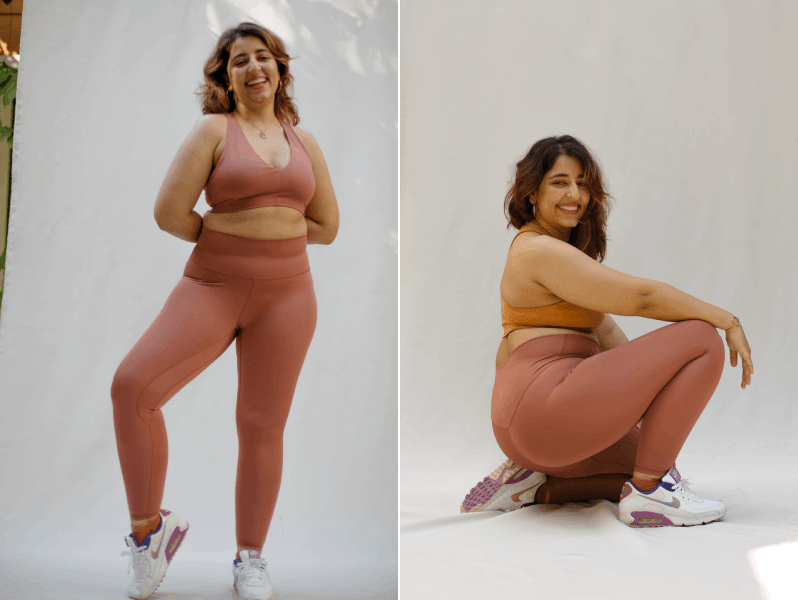 These Terrae leggings offer four-way stretch, muscle compression and moisture-wicking features so that you're comfortable and supported all day — be it for lounging around at home or working up a sweat at the gym. Another great feature about these? They are made from 13 recycled plastic bottles, so they're kind to the environment too.
Why these are great: These are consciously made and are also built with features that we're looking for in a pair of yoga pants: breathable, stretch-friendly and supportive.
This product comes in five colours is priced at SGD94.20. Find it at shopterrae.com.
13. Kimjaly Women's Dynamic Yoga Reversible Leggings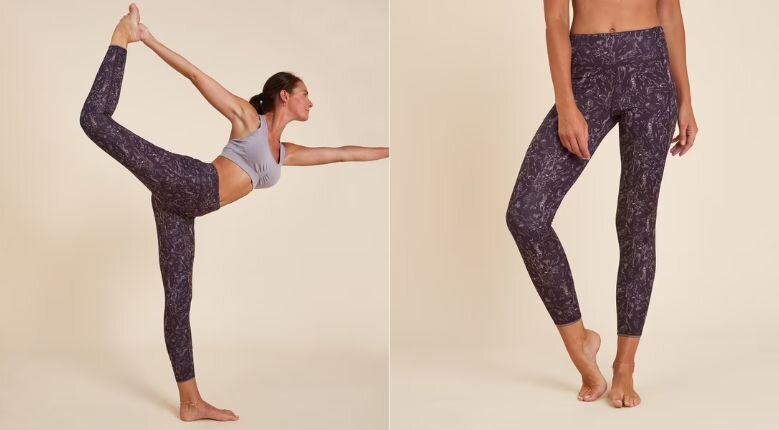 These Kimjaly leggings use technical fabrics that help manage moisture, allowing for breathability and quick drying even with intense heat and sweat. It also features a comfortable but shape-hugging waistband to let you be as flexible as you want without slipping and sliding around your core.
Why these are great: Despite their stretchy and lightweight fabric, these leggings are opaque and use elastane to ensure you can freely move without worrying about chafing, ripping, or becoming see-through.
The product comes in five colours and is available at Decathlon for SGD30 a pair.
14. Domyos Women's Fitted Cotton Leggings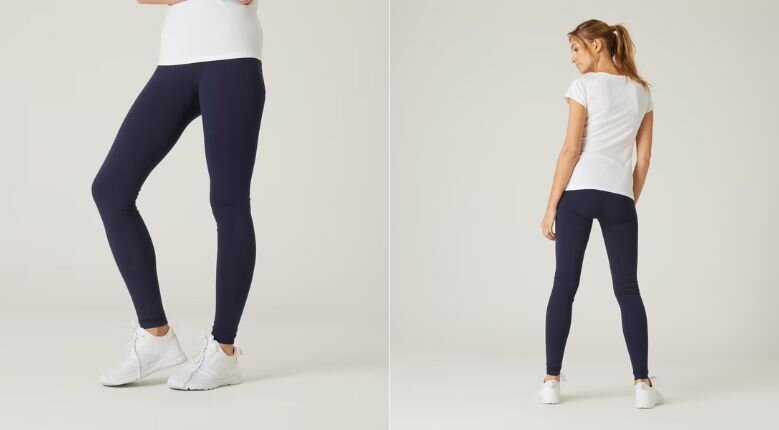 These cotton leggings promise up to 92% comfort with their soft and breathable fabric. It's also made of 8% elastane for optimum elasticity, ensuring your leggings can keep up with your activities.
Why these are great: The fabric is thick and durable but feels like second skin, giving you the perfect security and coverage as you work on your best yoga moves.
The product comes in three colours and is available at Decathlon for SGD12.90 a pair.
Ready to wind down for the day? Here are 10 products that help you get a good night's sleep.
Comments, questions or feedback? Email us at [email protected].