Alo Yoga has unveiled its 'Alo Sanctuary' experience on Roblox and its purpose is quite different from other brands' so far: it wishes to help others "press pause, meditate and recharge" in the metaverse. Intrigued? Here's what to expect.
It's designed to be an 'immersive wellness space'
The Los Angeles-based yoga clothing and accessories brand unveiled the immersive wellness space on 10 February, where it invited Roblox users to "experience meditation and learn more about personal wellness." It was launched in tandem with the brand's physical Wellness Sanctuary experience at New York Fashion Week and will be available for a limited time.
Redeem a digital yoga mat and explore meditation retreats
Upon arriving at the metaverse, users will be given a digital Warrior yoga mat to bring along on their wellness journey. They will have the chance to explore guided meditation retreats led by a guide as well as enjoy daily on-demand content from the brand's fitness platform, Alo Moves.
Complete 'Mindful Movement' quests to support mental health organisations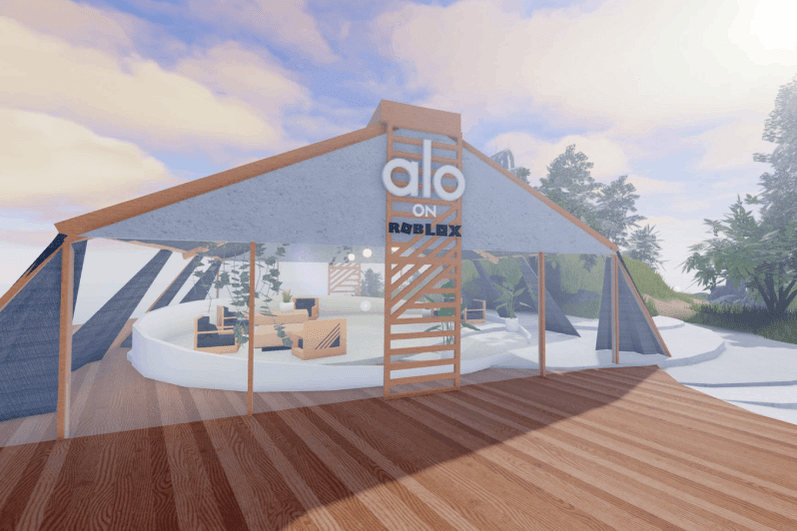 In addition to the above, for every user that completes the "Mindful Movement" quest on Roblox in February, Alo Yoga will make a donation to various mental health initiatives via its nonprofit foundation, Alo Gives.
Shop the brand's digital fashion collection
The launch of the Alo Sanctuary also marks the brand's foray into digital fashion. The five-piece collection includes its Goddess legging, Ambient logo tank top and District trucker hat. Users can purchase these items at The Alo Store located within the Alo Sanctuary.
(Cover photos from: aloyoga.com)
Next, discover 10 healthy alternatives to your favourite sugary and salty treats.

Comments, questions or feedback? Email us at [email protected].