This story was first published on 1 June 2022.
Stronger. Leaner. Healthier. Are these among your top fitness priorities this year? If so, it's time you consider high-intensity interval training AKA HIIT. HIIT may also be suitable for you if you lead a fast-paced, time-starved lifestyle as this cardio workout is done in short, intense bursts — think 10 to 20 minutes tops — to maximise your body's athletic performance.
What you should know about HIIT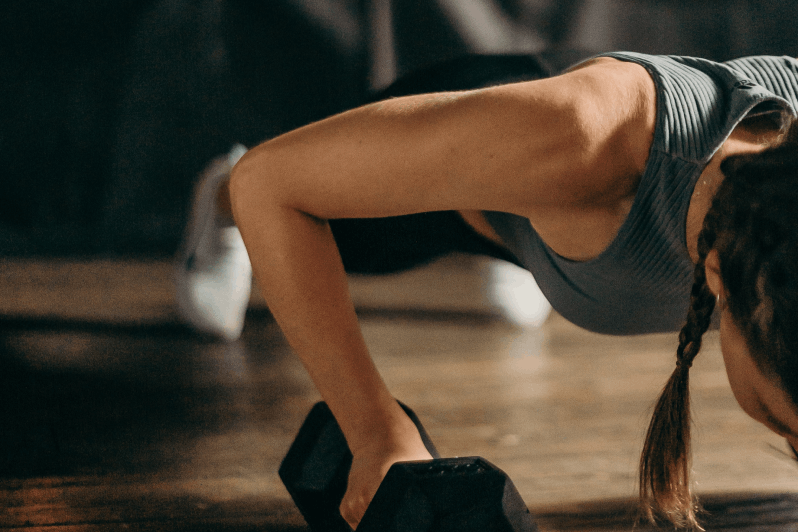 HIIT can encompass everything from doing push-ups and kettlebell swings to sprinting and cycling. It's received plenty of attention from the fitness community as it is said to be an effective way to burn away stubborn fat and can also help to regulate your appetite. So, can anyone try it?
Well, every form of exercise comes with its own set of benefits and risks — HIIT is no exception. Due to the intense nature of its workouts, HIIT may not be suitable for those with heart problems, workout beginners or those with injuries.
If you can take on a heart-pumping sweat sesh, read on as we round up 13 gyms and fitness studios in Singapore with HIIT sessions that you can check out.
1. Barry's Bootcamp
West Hollywood-founded gym Barry's Bootcamp specialises in HIIT and counts celebrities including Kim Kardashian, David Beckham, and Naomi Campbell as fans.
The gym curates playlists that inspire gym-goers to "sprint faster and lift heavier" and offers two main types of workouts: The Original HIIT Workout comprising time on the treadmill and strength training on the floor, and The Original Double Floor, which focuses solely on strength training.
Kick start your HIIT at: Barry's Orchard or Barry's Raffles Place.
2. BFT
Short for Body Fit Training, BFT offers over a dozen types of 50-minute training sessions that are aimed at reducing fat and creating lean muscle. According to BFT, it focuses on each gym goer's progression and is "as close as you'll get to personal training without the cost."
For HIIT-based programmes, try Cardio Summit, which targets your aerobic energy system; Shred, which mixes high-intensity cardio with high-intensity strength training, and Cardio HIIT, which "ensures you burn fat for up to 36 hours post-workout".
Kick start your HIIT at: Any one of BFT's 21 locations across Singapore, including Tanjong Pagar, Harbourfront and Jurong.
3. F45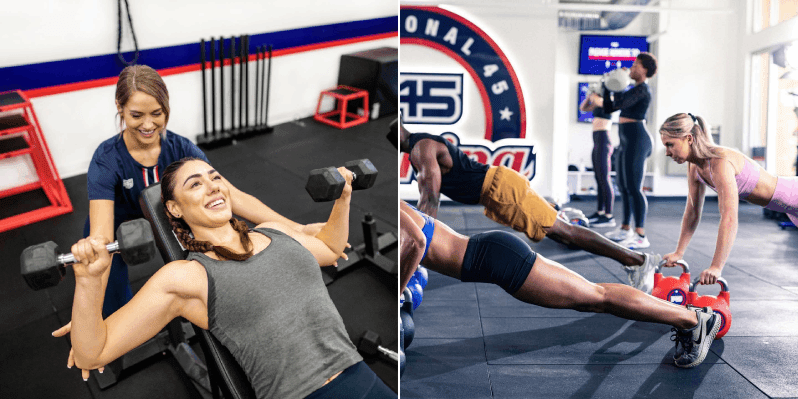 As its name suggests, F45 organises high-intensity group classes that take up only 45 minutes. Its functional, full-body workouts are designed to improve your energy levels, metabolic rate, strength and endurance, while its unique group workout format aims to encourage "community growth."
Choose from a variety of workout classes such as cardio-focused Abacus, which has climbing and descending repetitions and Moon Hopper, an "insane" 18-station resistance workout created by F45.
Kick start your HIIT at: Any one of F45's numerous outlets in Singapore. Each location has its own webpage and social media accounts, such as F45 Training Novena and F45 Training Tanjong Katong.
4. Ground Zero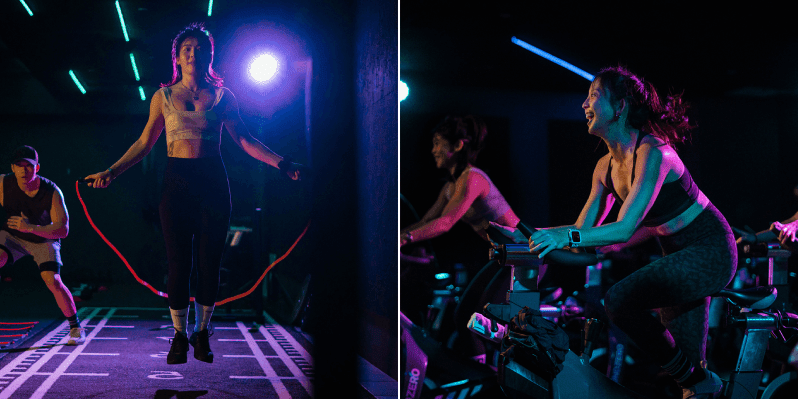 Ground Zero's classes are fuelled by music and designed to "test your limits". It currently has two types of workouts. The first is Resistance, a 45-minute session which gives you a "total body workout experience" with its mix of weight sequences, functional movement patterns and, yes, high-intensity exercises. The second, Ride, is a rhythm-based indoor cycling class that is available as a 45-minute or 60-minute session.
Kick start your HIIT at: Ground Zero, which is located at Level B1-120 Cross Street Exchange, S 048423.
5. Lab Studios' Barre Lab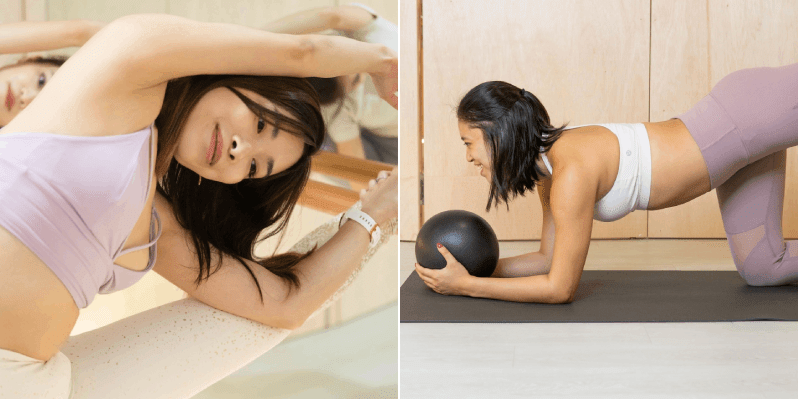 Part of Lab Studios, which also runs Yoga Lab, Flow Lab (Pilates) and its virtual workout class subscription service, Lab on Demand, Barre Lab provides a variety of low-impact Barre workouts that focus on small isometric movements.
Hoping to experience a taste of HIIT — mixed with a little yoga, dance and pilates? Barre Labs' Barre Cardio is the perfect class for you as it includes a HIIT portion to build your body's muscle endurance while toning up and sculpting up your body.
Kick start your HIIT at: Barre Lab, which is available at East Coast, Joo Chiat, Duxton and Holland Village.
6. Ritual Gym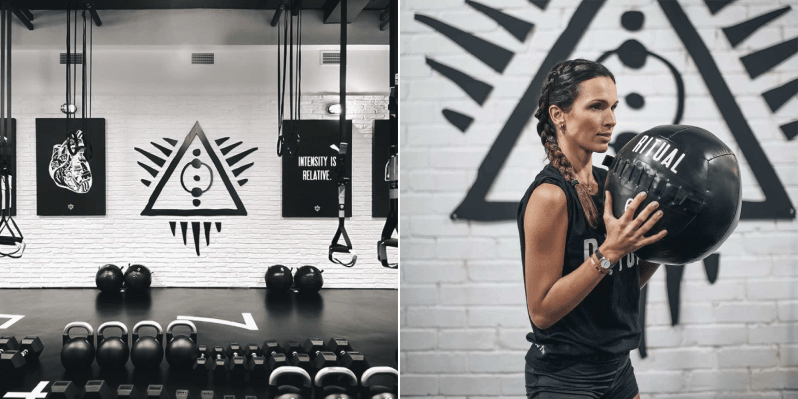 A beginner-friendly HIIT-focused gym that only takes up half an hour of your time each time— from start to finish? Sign us up. Ritual Gym welcomes people of all ages, body shapes and abilities. It offers three levels of progression to suit different people and limits each session to only 10 persons, so that the personal trainer gives each and every one hands-on, close personal attention.
Kick start your HIIT at: Any of Ritual Gym's five outlets, including at Holland Village, Orchard Road and East Coast.
7. The Battleground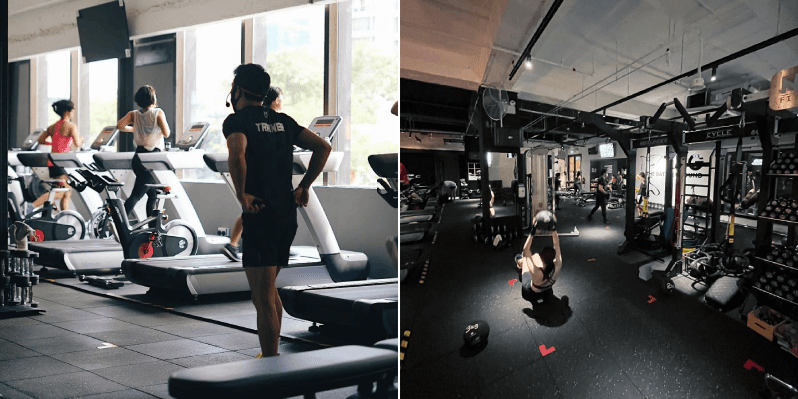 Designed to keep you engaged and energised, The Battleground's 'battleground' formats comprise a wide variety of circuit classes to rev up your metabolic rate and build strength fast. Each workout takes 50 minutes and you'll be exposed to various dynamic training experiences — from HIIT and obstacle courses to treadmills and bodyweight exercises.
Kick start your HIIT at: The Battleground, which is located at GR.iD, #03-03, 1 Selegie Road, Singapore 188306.
8. The Faculty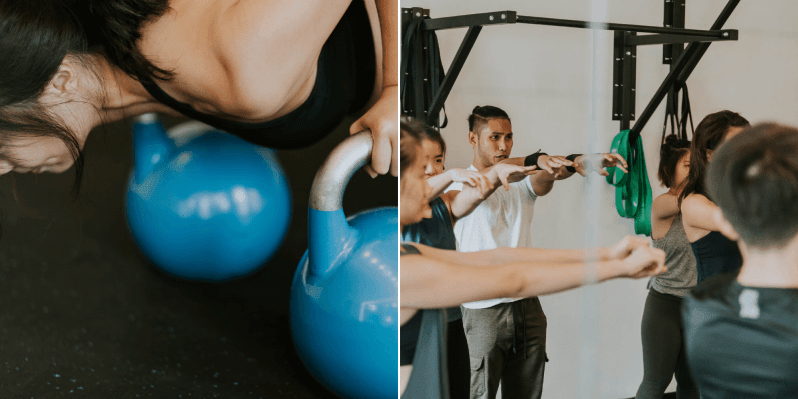 Priding itself as Singapore's best hybrid Calisthenics-meet-Yoga-meets-HIIT studio, The Faculty follows a structured, weekly training programme to help its students achieve the best results from training. If you're in it for HIIT, opt for the Yoga + HIIT 75 hybrid class to level up your flexibility and stamina. Alternatively, there's HIIT45, a cardio-only workout that will improve your athletic capacity.
Kick start your HIIT at: The Faculty, which is located at 723A North Bridge Road, Singapore 198691.
9. Warrior Studios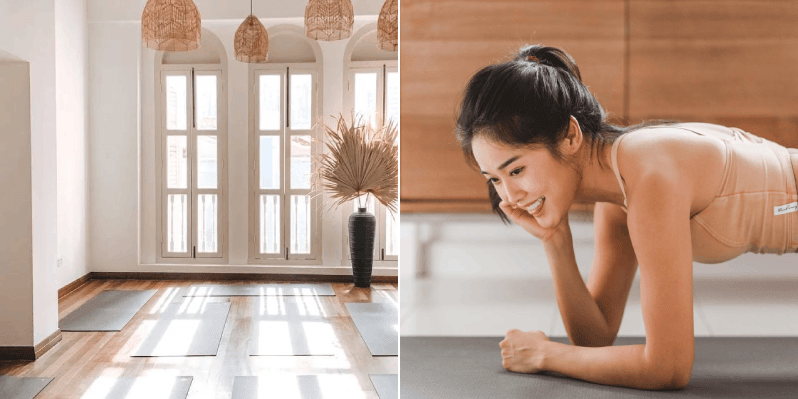 With a focus on community, unity and balance, Warrior Studios' series of 'Warrior Classes' encompass everything from beginner-friendly Back to Basics Yoga classes to more powerful, cardio-intensive Warrior HIIT classes that'll push your strength, endurance, energy and focus.

Kick start your HIIT at: Warrior Studios, which is located at 10B Lorong Telok, Singapore 049023.
10. The Garage
The Garage is a gym that specialises in HIIT and circuit training. Its classes are built on the four key pillars of fitness: strength, endurance, stamina, and stability. You'll get a holistic training experience in return.
You can take any of its GarageCircuit classes to get your HIIT kick.
Kickstart your HIIT at: The Garage's two outlets at Beauty World and Upper Thomson.
11. Level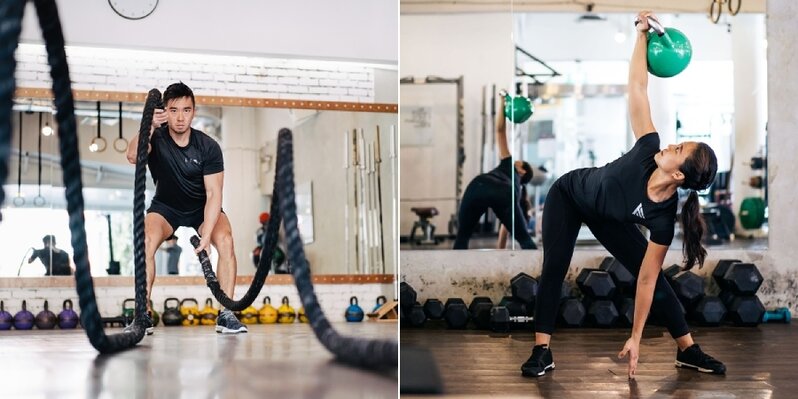 Established in 2014 as a world-class personal training studio, Level will put you in small, guided group classes that will give you the structure and guidance you need in your fitness journey.
Go for the Sweat classes, Level's signature circuit-type HIIT program that uses light weights and bodyweight movements.
Kickstart your HIIT at: Level, which operates out of two branches on Telok Ayer Street and Robinson Road.
Comments, questions or feedback? Email us at [email protected].